On the last day of our croatian summer holiday we went to Baska Old Town and I put on this cute polka dot mini dress.  As we like to do matchy-matchy, Mindy wore her polka dot tee. We didn`t even know that Baska will have so nice colorful walls, matching our outfit.
It was one of the hottest days and my Canon 450D stopped working, so we had to take the photos with iphone after all. Its not the first time that the weather is too hot for  the Canon to work (while in the winter the same happens with my iphone). Good that they wouldn`t give up on me in the same season. Did you have similar experiance?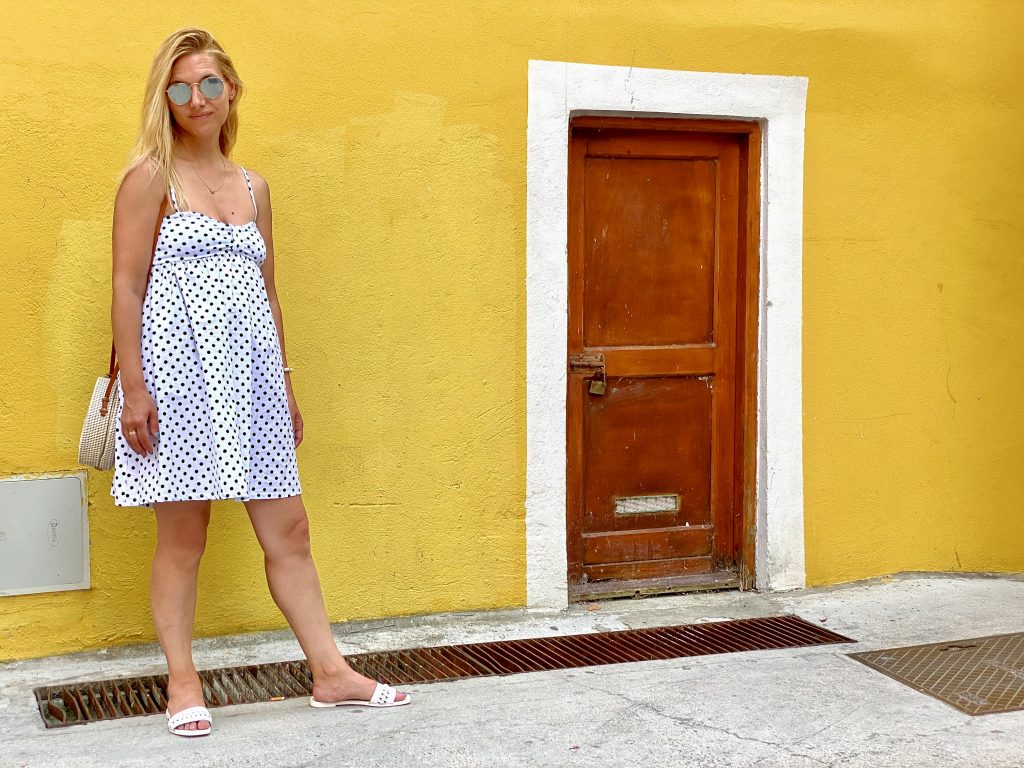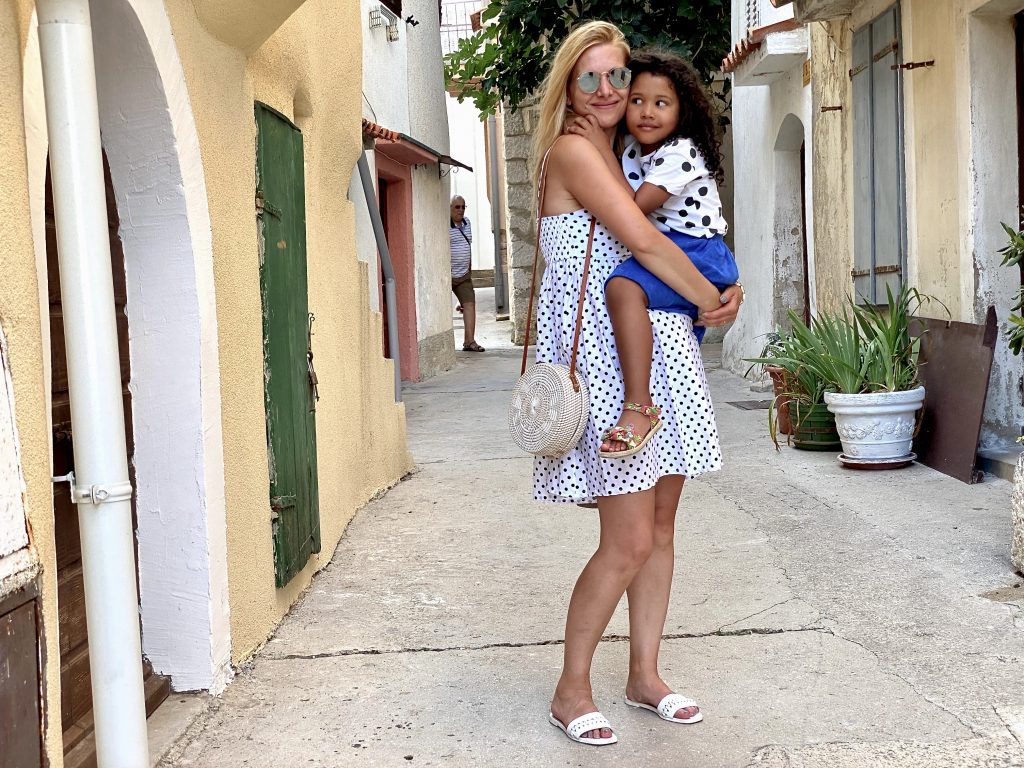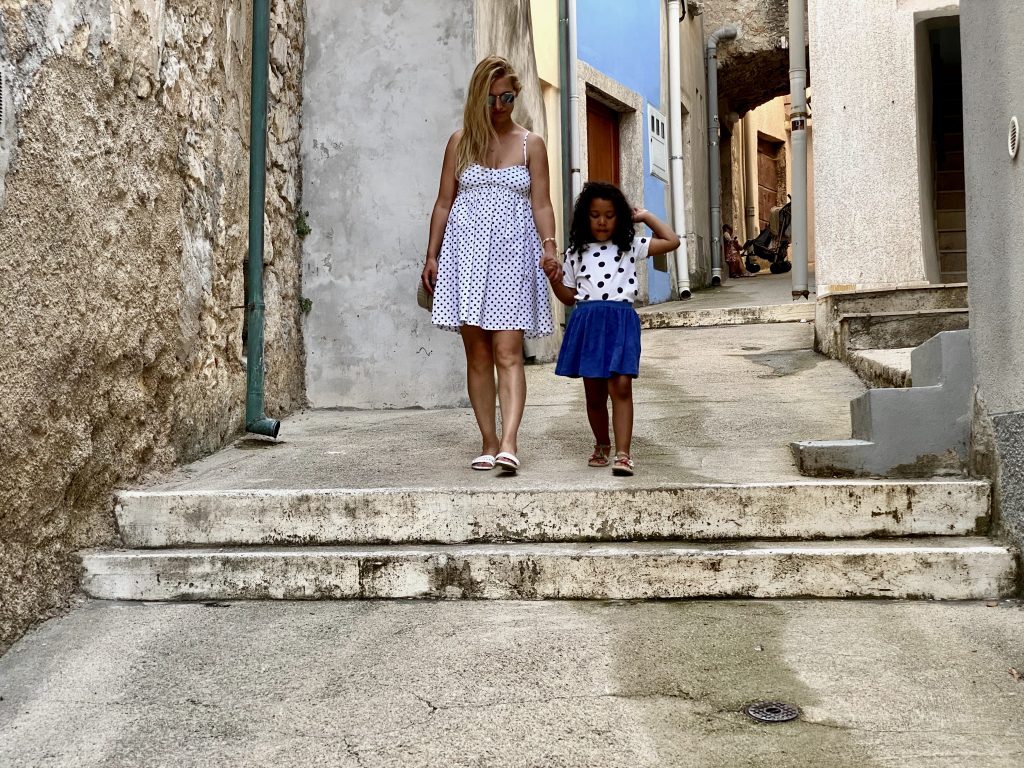 Dress & slide-in slippers: Zara
Bag: Handmade croatian souvenir
Tee: Zara Kids
Skirt: JBC kids
Sandals: H&M Kids
Read also the recent blogpost Summertime, where I write more about our croatian holiday during covid.
Have you gone to summer holiday this year?
Cheers,
Betty