Hey Guys,
Who else is working from home during these covid times?
I was thinking of sharing with you some of my home office outfits in this post.
What I like to wear at home while working  is a kind of Friday casual style,  but from Monday to Friday! (Wearing jogging would be too casual for me though, I rather wear it on weekends, even during this long quarantine). In case I have a video call, I would wear a loose shirt or blouse with leggings, on other days I like to wear skinny  jeans with comfy light knit top  (if I was going to office I would combine these tops with a tweed  skirt and high heels) or a polo t-shirt. On colder days I would wear cozy pull with leggings.
Makeup or no-makeup?
Even if working from home,  I still like to put on some make-up, but just the basics: BB cream & mascara, maybe some cream eyeshadow. It`s a kind of morning ritual, that puts me in ready to work mood.
Hair: I must confess, I don`t iron my hair these days, I just let it dry. Most of the times I put it in pony tail or braid it.
Indeed, when my daughter saw me ironing my hair,  she asked if we are going to  Coyote (a restaurant near by). I had to tell her that the restaurants are still closed and mom is just doing her hair for photoshoot 🙂
MONDAY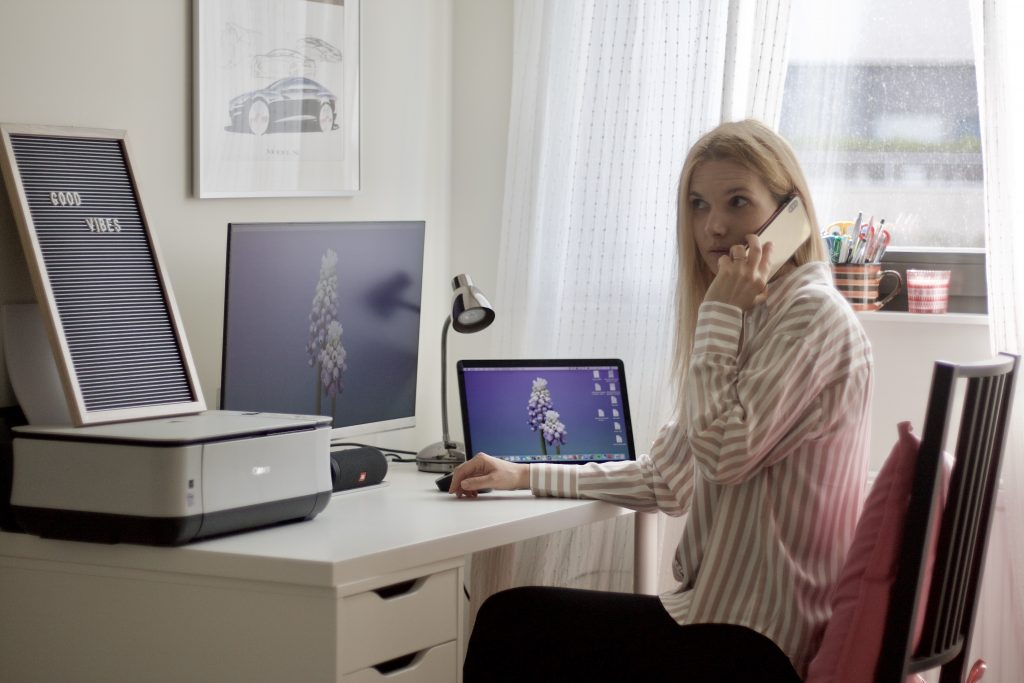 Shirt: Mango  –  Leggings: Zara
TUESDAY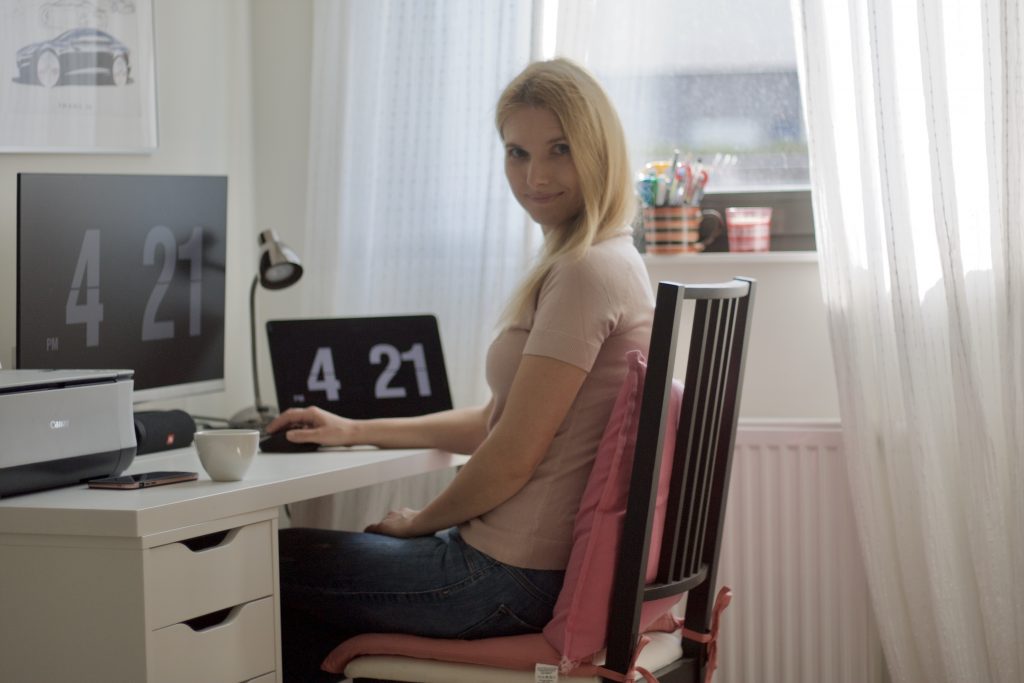 Top: Mango – Jeans: Diesel
WEDNESDAY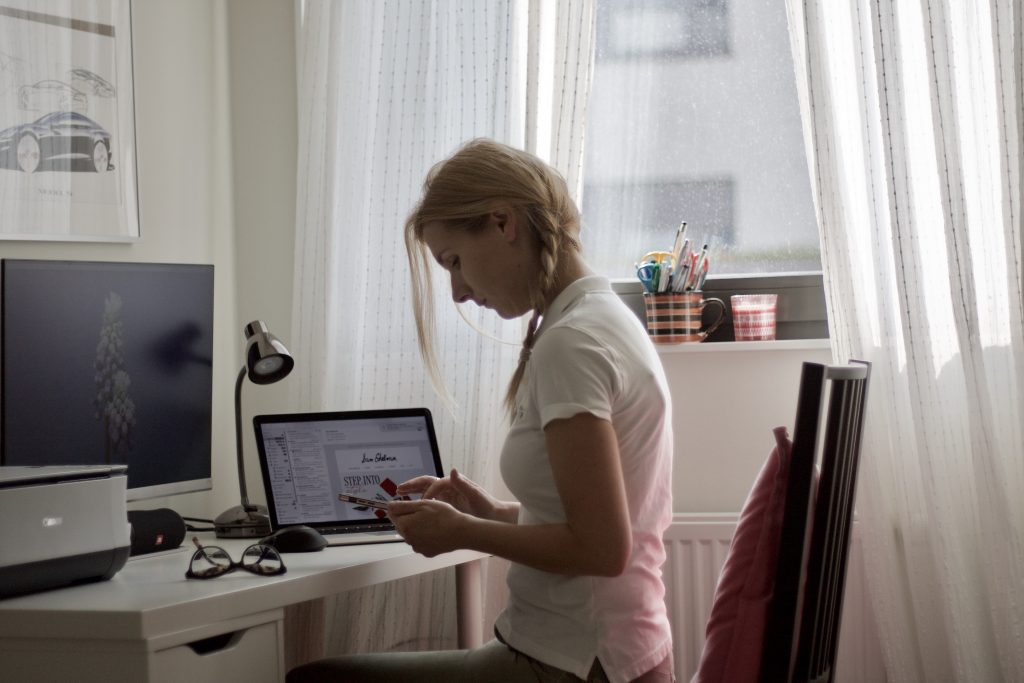 Top: Gant  –    Jeans: Zara
THURSDAY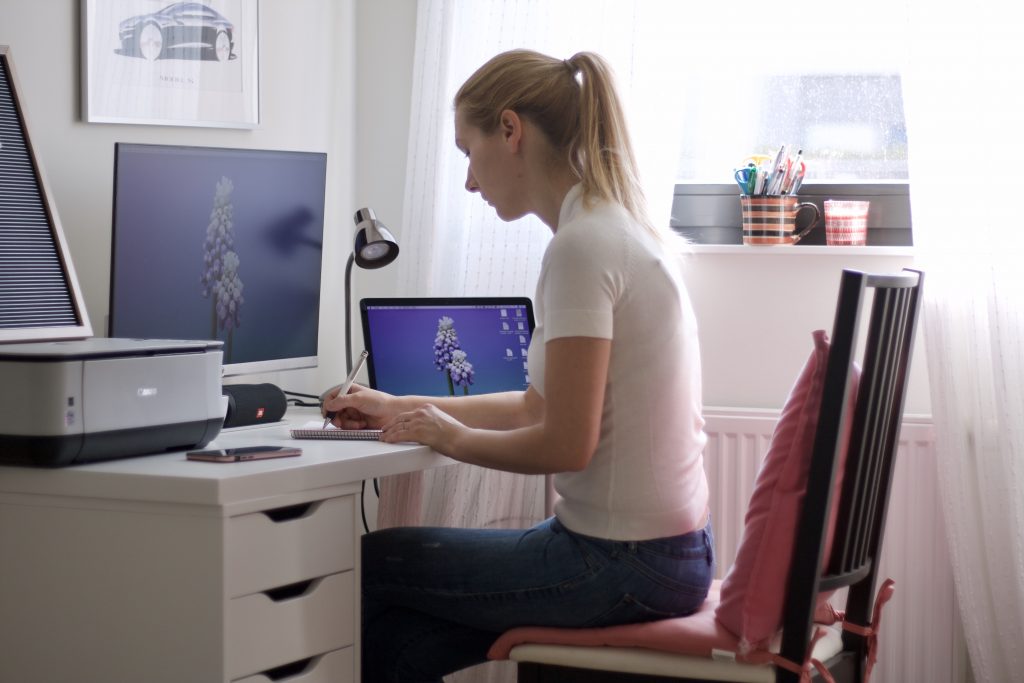 Top: Mango – Jeans:  Diesiel
FRIDAY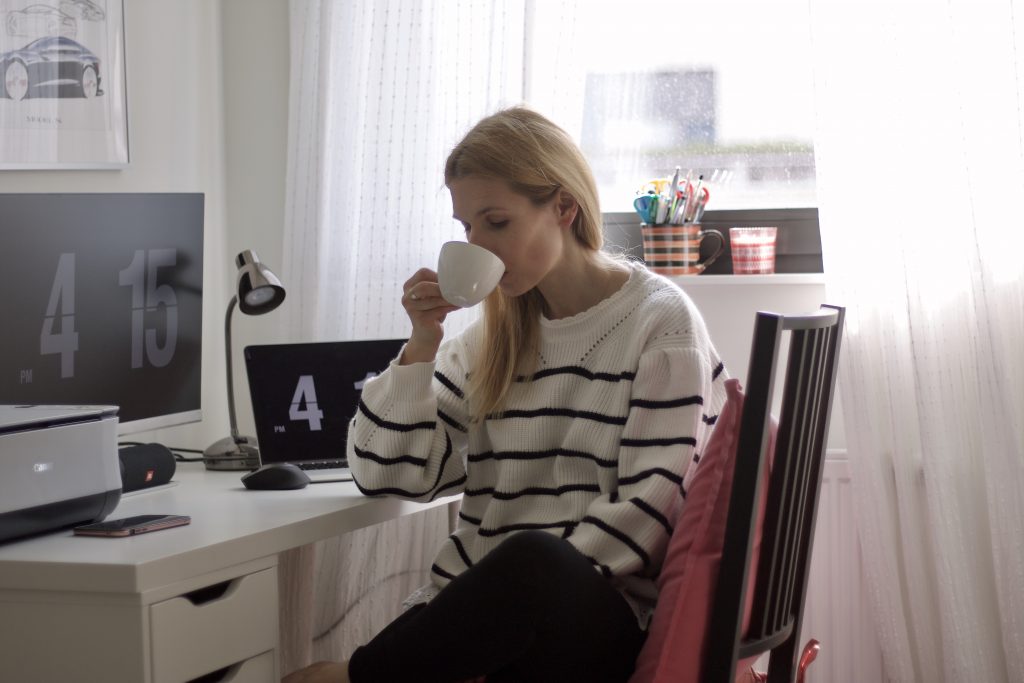 Pull: Stella & Suzie – Leggings: H&M
What about you?
What do you usually wear while working from home?
Cheers,
Betty