Did you know that Biologique Recherche arrived to Luxembourg?
Hidden on the top fop floor of Hotel Grey, you will find the beautiful treatment saloon:
Biologique Recherche Yaffa Centre de Soins, 4 Rue Joseph Junck, 1839 Luxembourg
The Products
All BR products have a high concentration of botanical, marine and biological extracts, all without artificial fragrances.  Cleansers, exfoliating lotions, masques, serums, and creams for the face and exfoliation, toning, firming, slimming and detox for the body. To know more about the BR products click here.
The Method
When I came for my very first face treatment the BR proffessional explained the  3  fundamental stages of this treatment:
1. Skin Analysis: they examine your skin to find the most appropriate  treatment for your skin
2. The Initialisation Stage: they prepare your skin for the treatment by thoroughly cleansing, exfoliating and balancing
3.  The Treatment Stage: based on the Skin Instant®
analysis the treatment is addressed to help most critical characteristics of your skin
My Treatment
The Skin Instant®  analysis identified that my skin is quite dehydrated and lost a bit of elasticity, these were the main to factors  to determine the treatment type  and products that will best work for me. The BR proffesionals choose the Soin MC110 Initialisation booster treatment with restructuring, plumping, toning effect  using vibratory massage technique. My skin felt straight away smoother and brighter.
The Team
Biologique Recherche professionals are trained to analyse your skin and provide personalized treatments.  They all participate to a training to learn the unique vibratory massage technique used during the the beauty seance.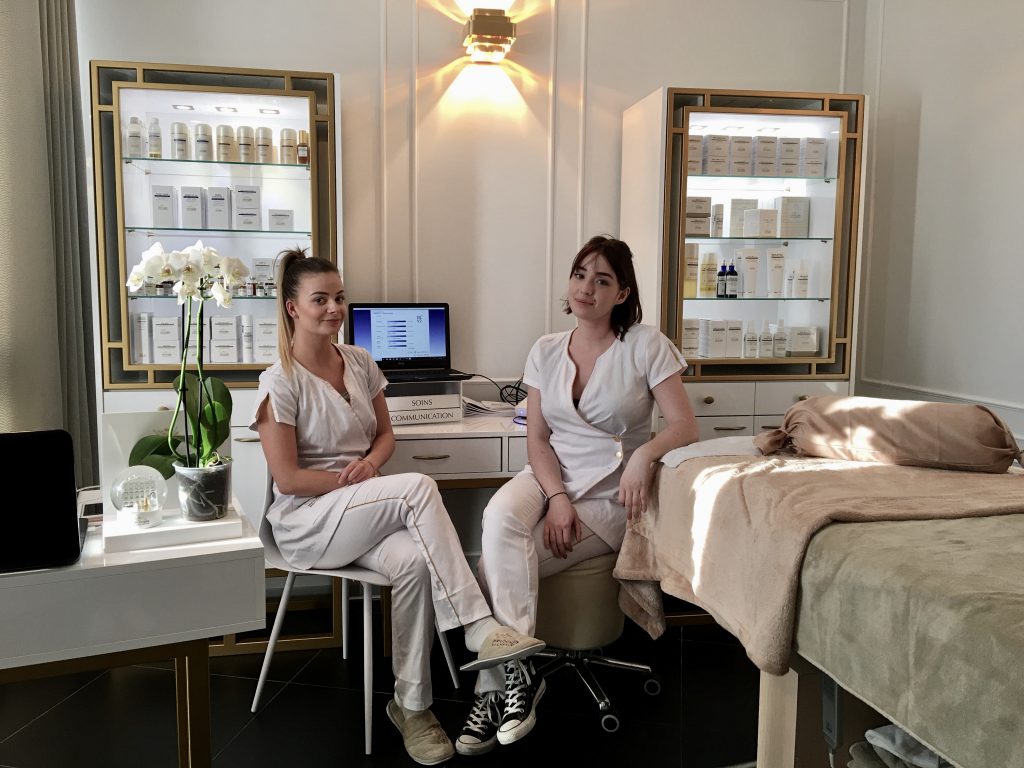 To find out more about the brand discover the website or why not try a treatment yourself?
Thank you for the invitataion Biologique Recherche Luxembourg!
Cheers,
Betty