Mother`s Day is around the corner! Why not surprise her with some LUSH treats? This year`s collection is so pretty, colorful and floral!
I am celebrating Mother`s day for the first time as a mom, so I couldn`t wait to test it! Here are some of my favourites:
Bath bombs:
Mum Pink: such a lovely, refreshing summer bath  in sweet orange, sicilian lemon and rose scented waters
Ups-A-Daisy: I love the color show and the calming, sweet scent of this cute, flower shaped bath bomb
Bubble Bars:
Your Mother Should Know that this rosewood, grapefruit and neroli scented bubble bar is simply awesome! It smells fantastic and makes tons of bubbles.
Baa Bar:  my favourite one! This little sheep will make your water purple and full of soothing clove and rose scented bubbles. It makes your skin super soft. Try it before going to sleep!
Body Butter
Scrubee will make your skin silky smooth  and it smells amazing.  This little bee contains ground almonds, coconut shell, softening honey, cocoa and shea butter. 

Shower jelly
Pink Custard: I love to start my day with a shower and this vanilla-lavender jelly makes it even sweeter plus it`s super moisturizing  thanks to the seaweed, coconut milk, and golden syrup in it. My girl is obsessed with its pink color.
Lip Scrub
Honey, white chocolate and vanilla treat for your lips made of castor sugar and conditioning jojoba oil.  You need to try it and give super soft kisses to your kids!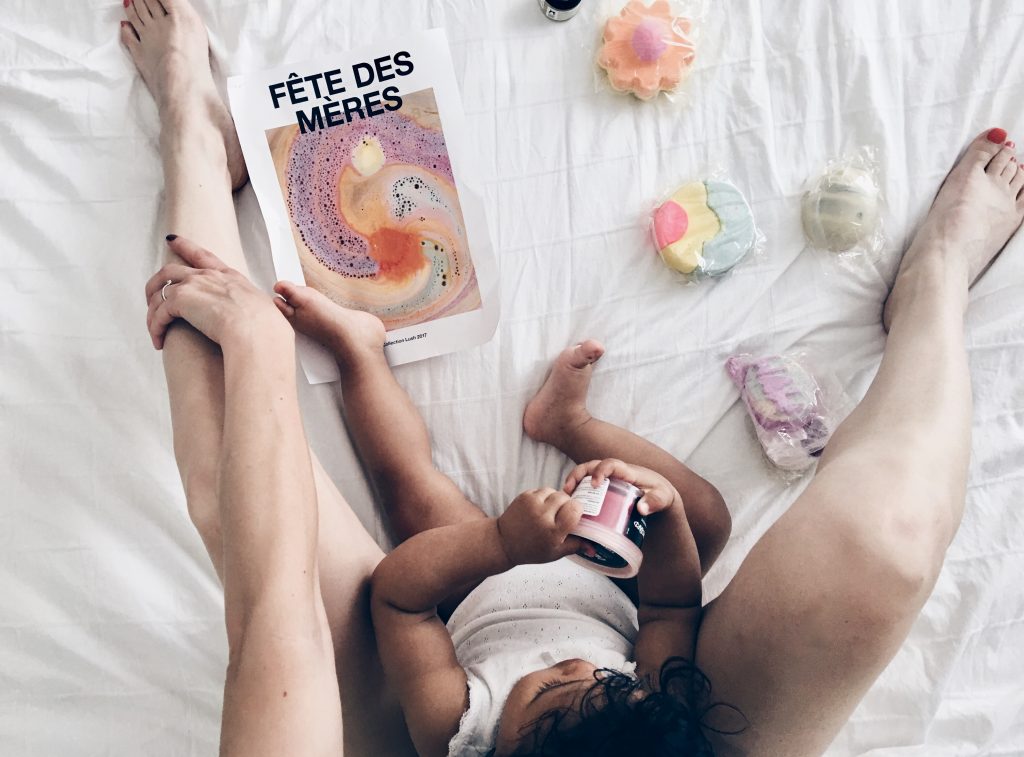 A bouqet of flowers, her favourite macarons and a sweet scented LUSH bubble bar… it sounds like a perfect surprise!
Rush before the limited edition is sold out!
Availabe at Lush Luxembourg
Cheers,
Betty