I have heard so much about BIOEFFECT anti-aging skin care products recently, that I couldn`t wait to try them out.
Made in Iceland, using green biotechnology, these products  are the world's first to contain cellular activators made in plants,  which are natural to human skin.  Find out what is EGF here!
The BIOEFFECT EGF SERUM is suitable for all skin types.
Only after two days of using it my skin is glowing and looks fresher. I apply 3 drops and spread it on my face before going to sleep and let the serum do the magic!
WOW factor:
– the serum took ten years to research, and two of the scientists for BioEffect won a Nobel Prize for their research.
– it contains only 7 ingredients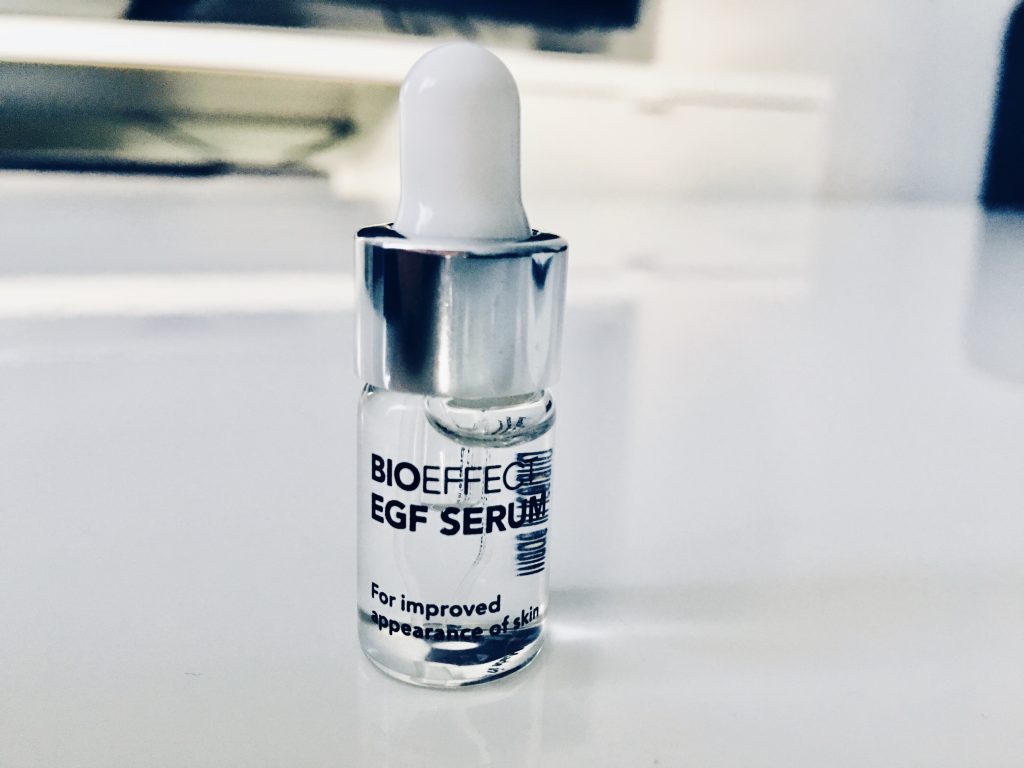 The BIOEFFECT EYE MASK TREATMENT:
is a revitalizing and deeply hydrating treatment developed to give the eye area an instant lift. The treatment consists of a 3ml bottle of BIOEFFECT EGF EYE SERUM and 6 pairs of hydrogel eye masks.
It`s really easy to use and takes only 15 minutes! I highly recommend this product, especially to new moms or moms to be.  Even after a short night, this product will reduce the signs of tiredness and give the delicate eye area an intensive hydration boost.  Check out this video!
Ladies from Luxembourg, you can find Bioeffect products at Institut de Beauté Françoise.
Have a look at all the other BIOEFFECT products here.
Bis,
Betty