As my due date is getting closer and closer,  it was time to collect the beauty essentials I will need for my stay at the clinic. I bought some pampering & relaxing shower gels, body lotion, skin cleansers, an express mask and my current favourite day cream. So let`s have a look: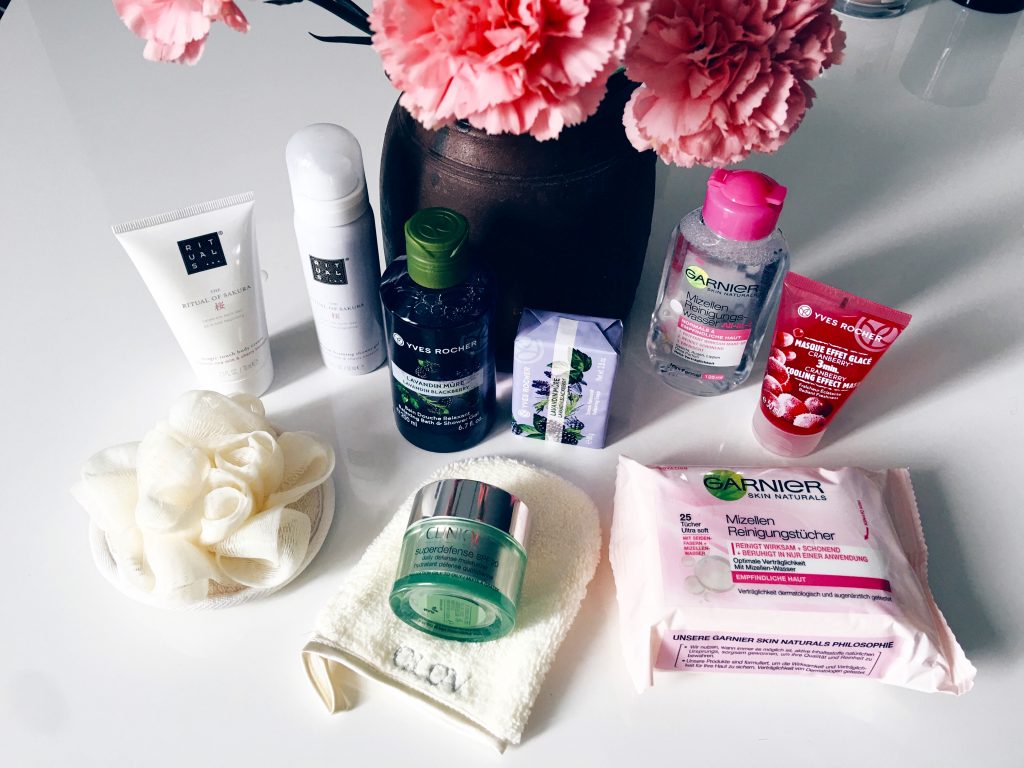 Body care:
1. Rituals / Rituals of Sakura: shower gel and body lotion with organic rice milk & cherry blossom – love it!
2. Yves Rocher/ lavandin&blackberry relaxing soap and shower gel – for a good night sleep… if the baby agrees 🙂
3, Yves Rocher/ 2in1 body sponge and buff
Face care:
1. Garnier / SkinActive Micellar cleansing water and cleansing wipes (all in-1 makup remover & cleanser)
2, Yves Rocher / Cooling cranberry express mask – so refreshing!
3, Clinique / daily defence moisturizer
4, Glov / makeup removal and skin cleanser glov – super partical!
I will also bring some basic makeup with me, to refresh my look in case of visitors  and when going home.  Not hoping to look like Kate Middleton the day she left the hospital, but it`s good to be feminine in all situations, isn`t it?  🙂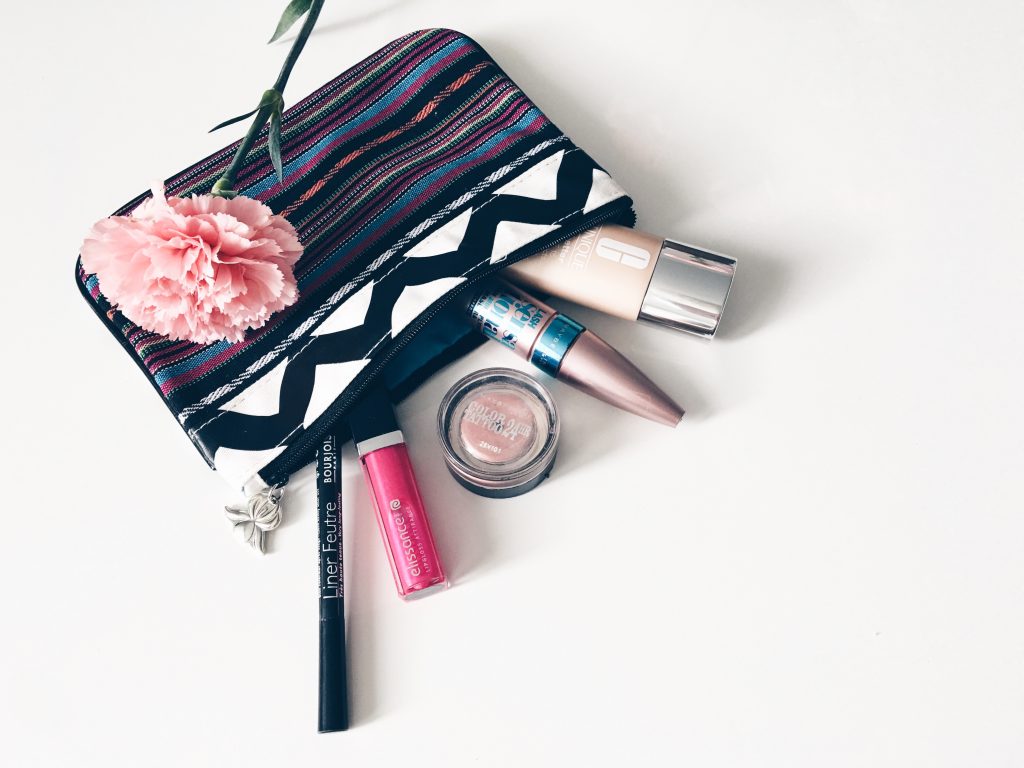 I will take:
– Even Better foundation from Clinique: really happy with one as it gives a natural look.
– the lash multiplying mascara & the  Color Tattoo 24h – Pink Gold gel-cream eyeshadow from Maybelline. I love cream eyeshadows as I can apply them with my bare fingers. 
– a pink lipgloss from Elissance Paris: just to give my lips a little shine
–  an easy to apply eye-liner from Bourjois
and put all of them in this cute Sisley necessaire.
Hope I won`t be forgetting anything and l would happy to hear your experiences! Am I missing something?
(except the obvious: deo, toothpaste, intim care products, etc. – that I haven`t included in this blogpost)
Bis,
Betty