A relaxing warm bath during Christmas holidays… isn`t it fantastic? Expecially with Lush bath bombs that will make your water and the whole bathroom smell of Christmas. Hurry to Lush to get some for your family, friends or just for yourself before the limited editions are sold out. I collected for you some of my favourites: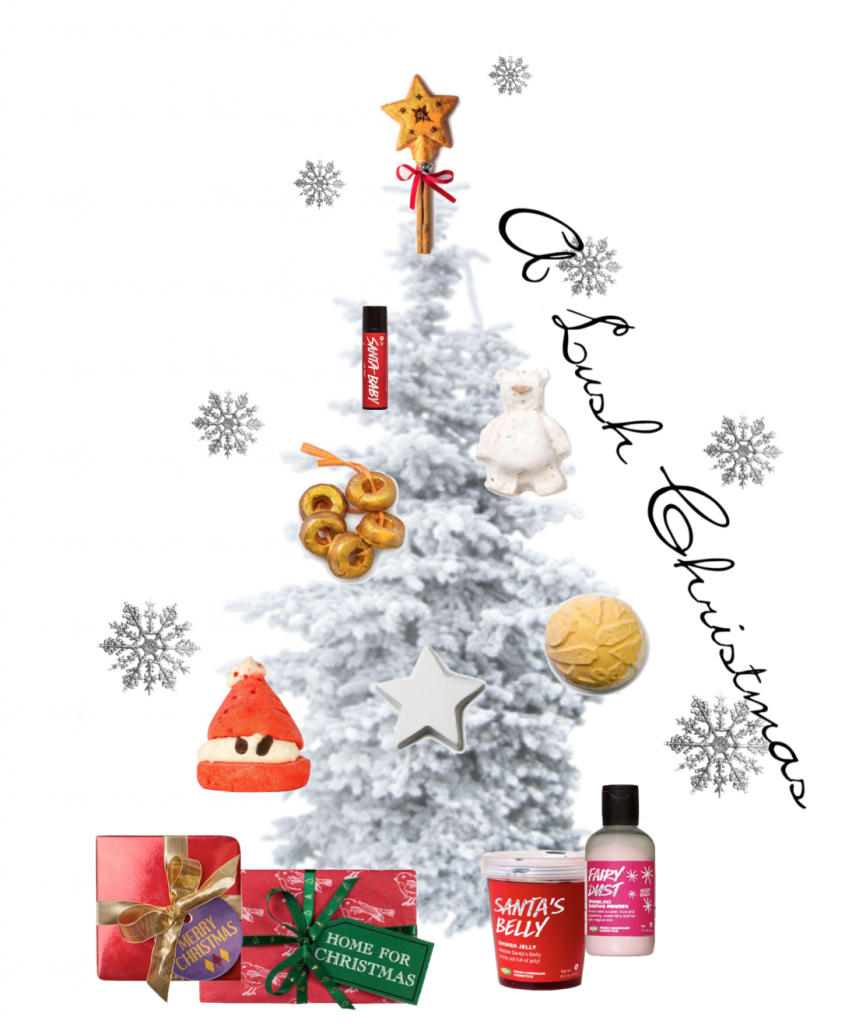 The Magic of Christmas bath (star on the top):   This warming cinnamon stick is magical! It`s made of almond, cinnamon and sweet orange oil.  Hold the spicy bubble wand under running water and soon you will see a blanket of hot, almond bubbles.
Santa Baby (lip tint): will make you lips soft and delicious. It is made of cherries, dates, shea butter carrot oil and cinnamon.
Butterbear: the bear shaped bath bomb will make your bath smell of vanilla and make your skin creamy and pampering.
Five gold rings:  crumble these sparkling bubble bar rings under running water and you will get a creamy, vanilla-filled bath, infused with skin-softening illipe butter and moringa oil.
Yog Nog:  this luxurious bomb will to warm you up  on cold, frosty evenings with creamy, comforting waters. It`s made of clove bud oil, shea butter, yang yang oil and soya mil powder.
Star Dust: a bath bomb is ideal for post party recovery, it gives a a bergamot and roseweood powered boost to the mind and body while soaking in twinkly vanilla scented water.
Peeping Santa: crumble this bubble bar under running water and you will get a lot of fruity bubbles. It is made of olibanum oil, bergamot oil and geranium oil.
Santa`s Belly: a fresh apple juice  shower jelly, ideal for nourishing and refreshing the skin.
Fairy Dust:  Sprinkle this sweet, sparkling pink dust over skin to stay shiny and fresh throughout the holidays.
If there is a LUSH fan in your family you can choose one of the many gifts boxes like Merry Christmas or Home for Christmas,  containing a selection of the christmas collection.
Happy Holidays to all of you and enjoy your Lush bath!
Bis,
Betty