Believe me or not, the pleated skirt was missing from my wardrobe for a while, just until I found this khaki one on my shopping tour last Friday. It is so comfy,  chic and I love the way it is dancing the wind. On warm autumn days you can combine it with ankle boots and a soft thin pullovers. It would go perfectly with denim shirts and boots as well or silk blouse and high heels. Whatever style you choose  it will add a feminine touch to your outfit.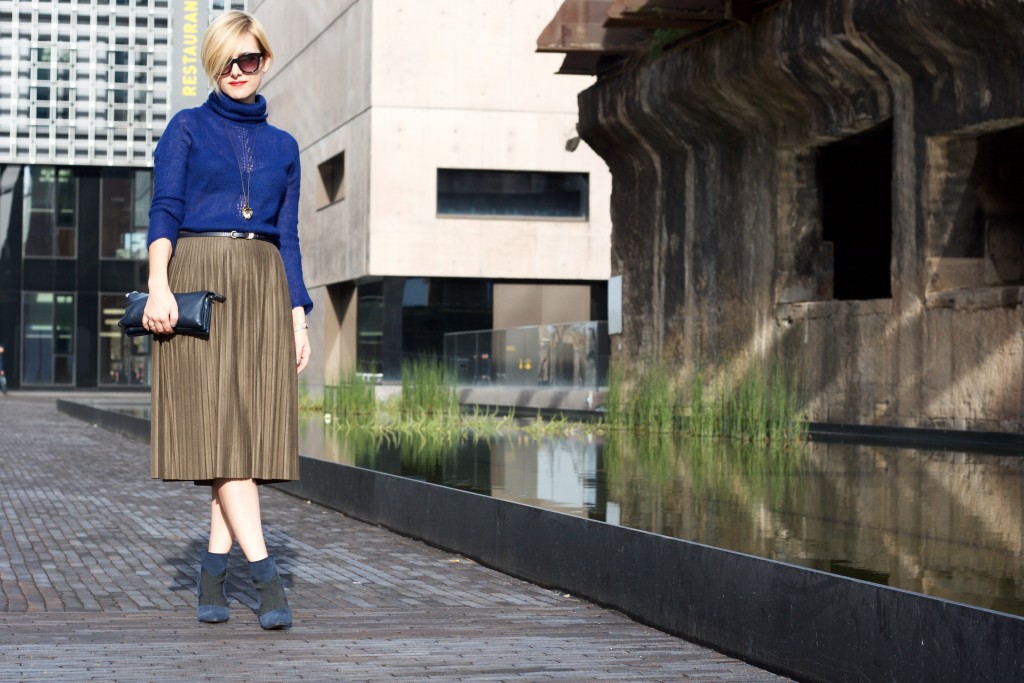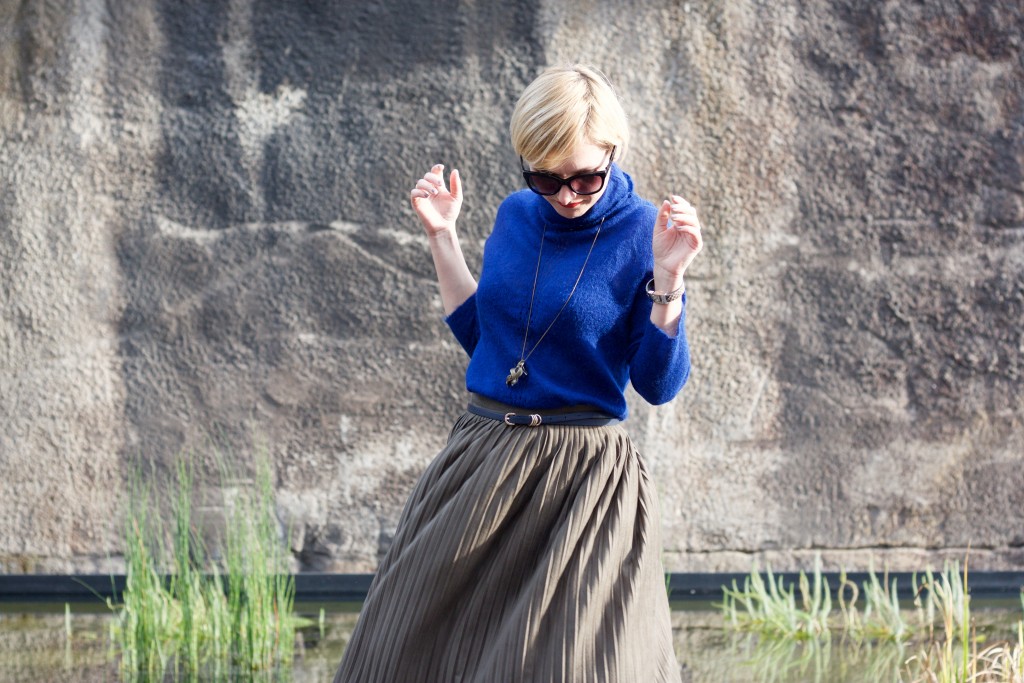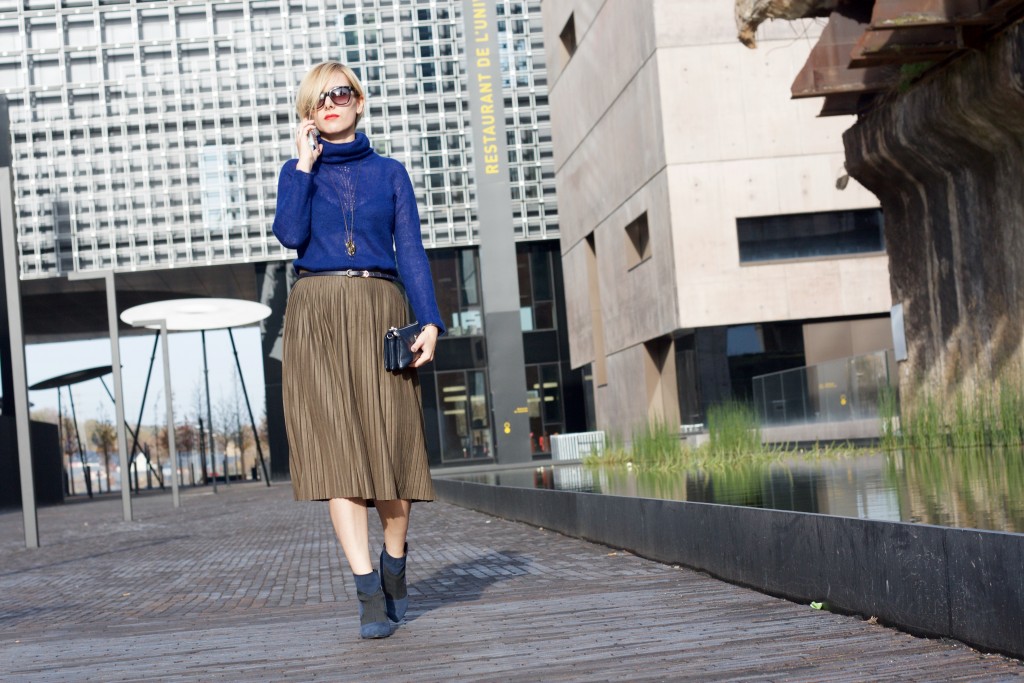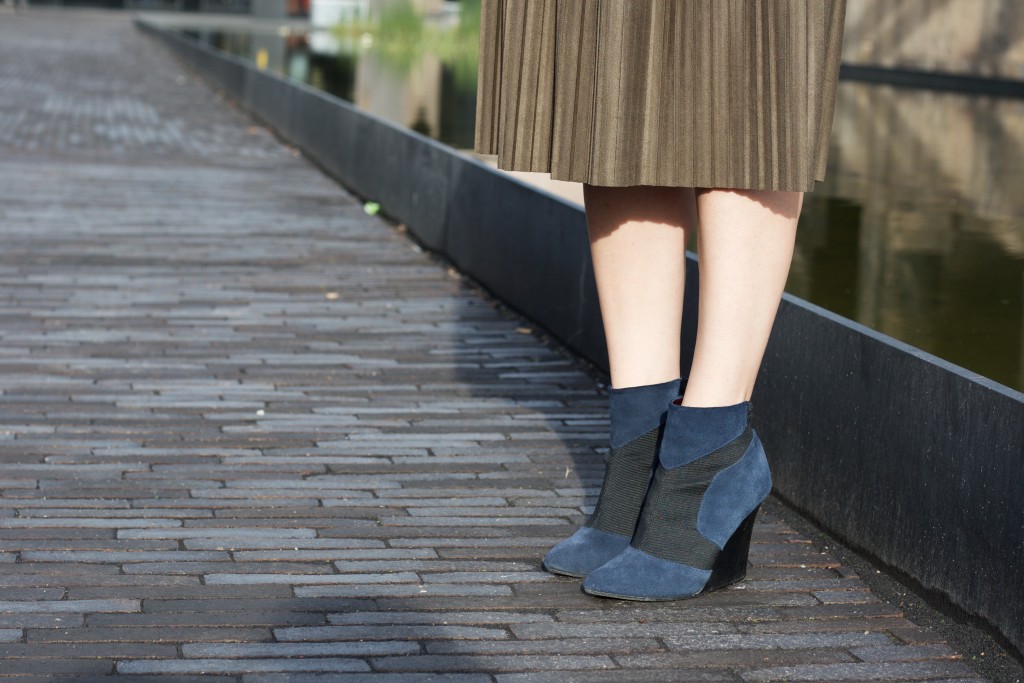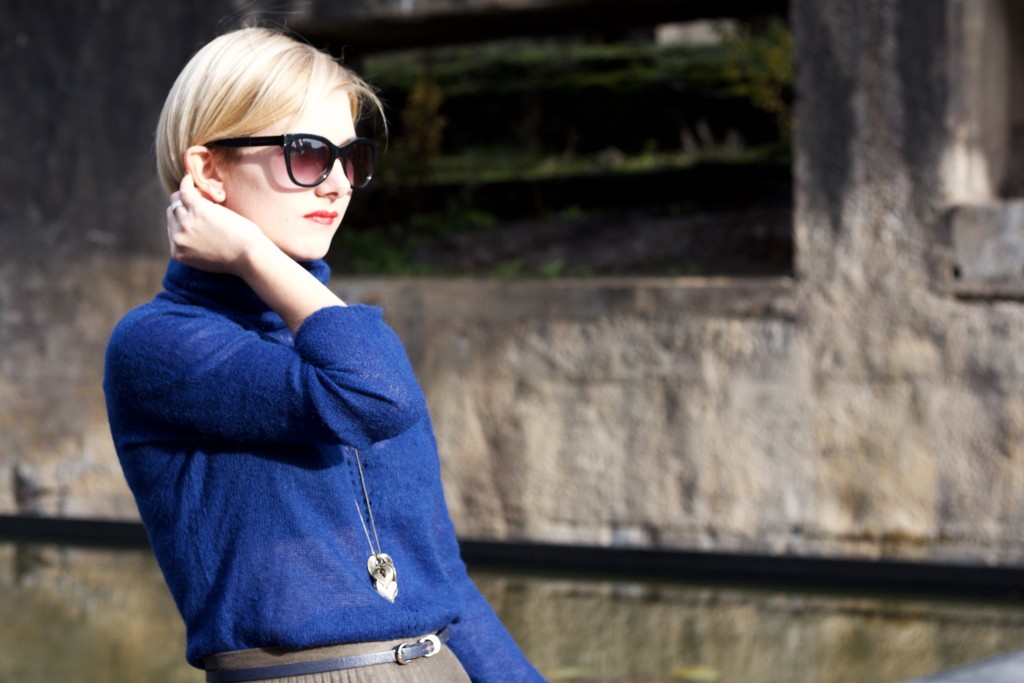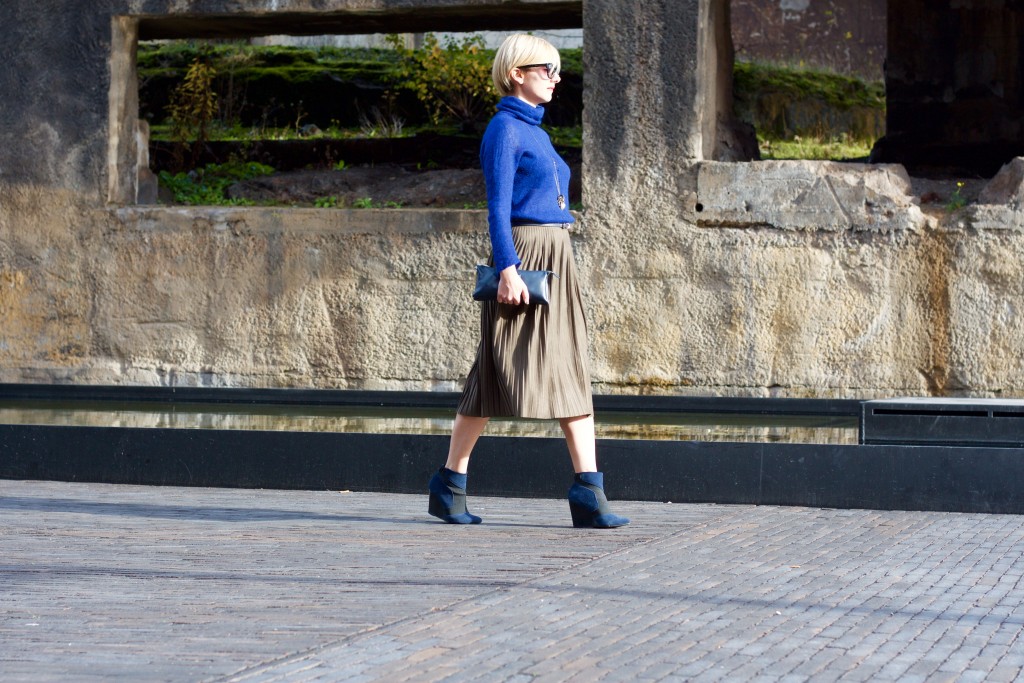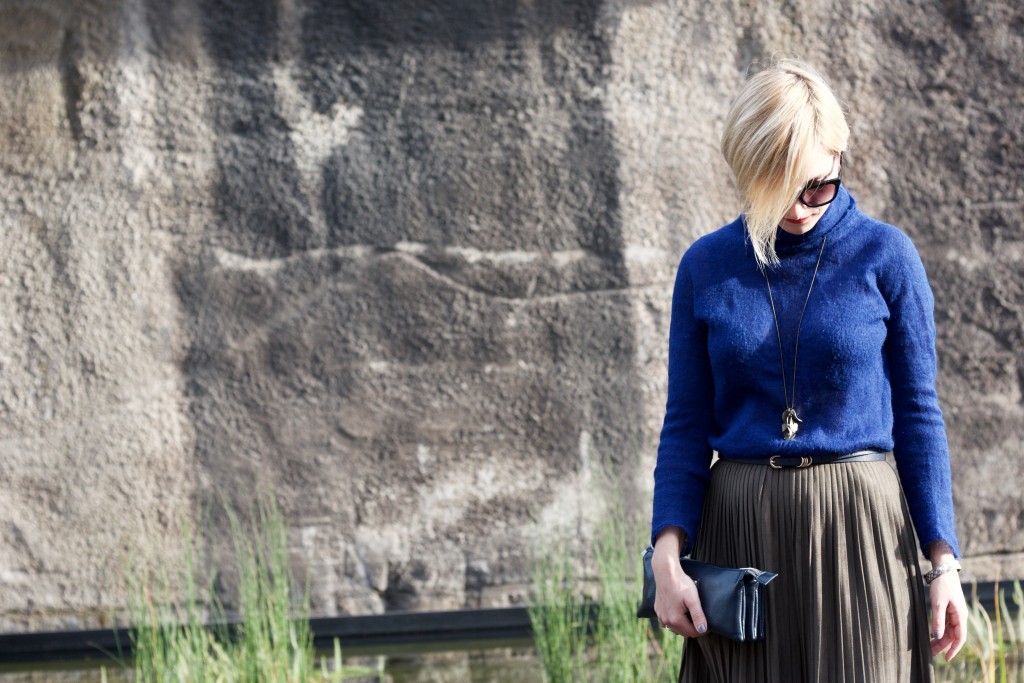 Skirt, pullover, belt: Zara
Shoes: Steve Madden
Purse: Legend
Bracelet: Atelier Clause
Necklace: Pieces
Sunnies: Karl Lagerfeld
How do you like to wear your pleated skirt?
Bis,
Betty
Photos by JJ