Tuesday evening I was reading through my facebook feed when an invitation to UP&COMING EMERGING FASHION DESIGNERS Night popped up: Thursday 6 pm @Peppe Parola Hairdressing/ Grund. Sounds like a great party!
Thursday arrived and I drove to Grund straight after work. I met these the two lovely designers: Manalena (on the left) and Redwood (on the right).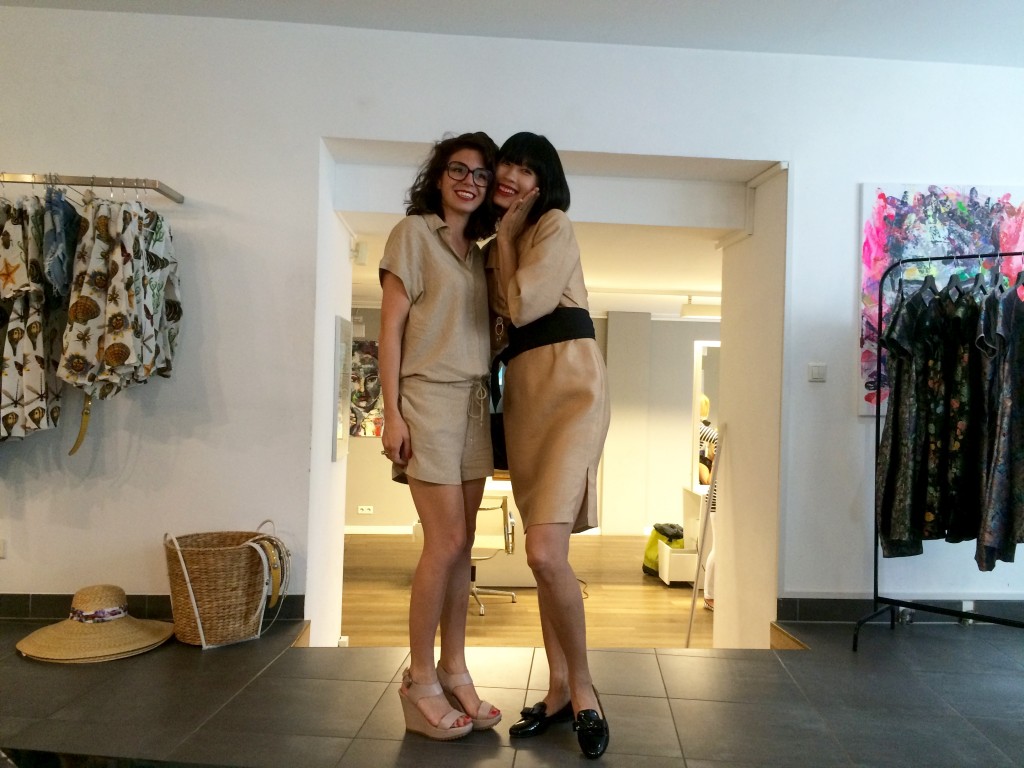 Maddalena, the designer of Manalena was celebrating  her very 1st collection:  chic dresses and blouses,  comfy sweatpants, jeans, t-shirts and beautiful accessories, all with an Italian touch.
Ha Dang, the designer of Redwood by G presented her latest collection inspired by oriental culture and mixed with european style. The beautiful dresses are ideal for warm summer days.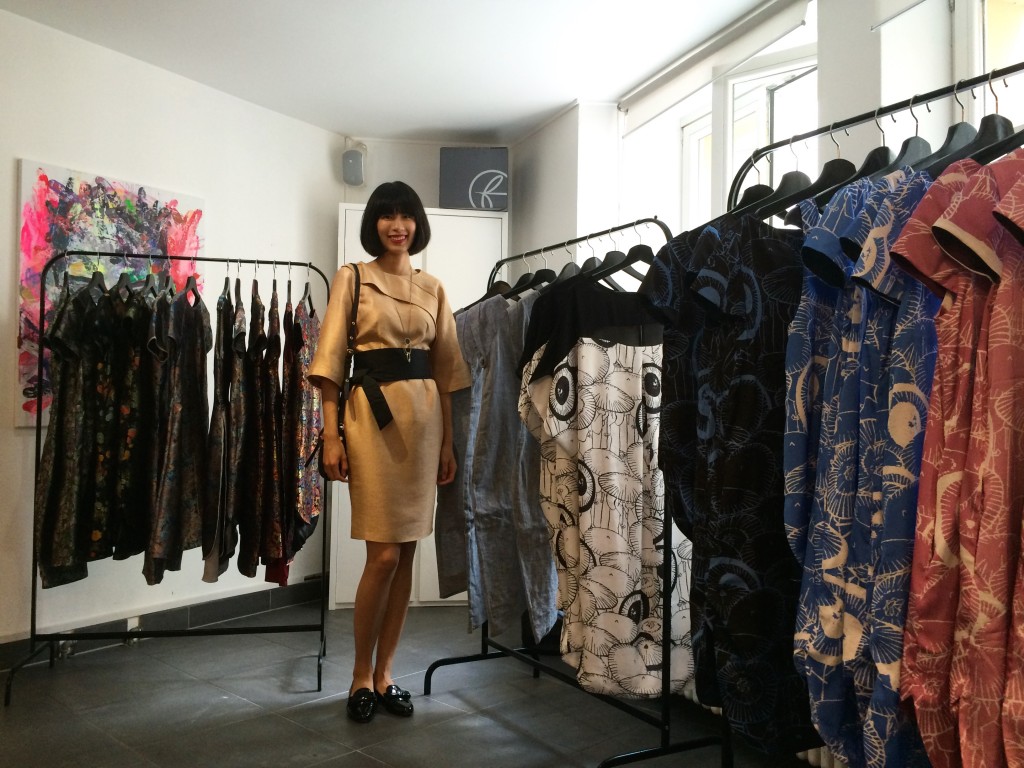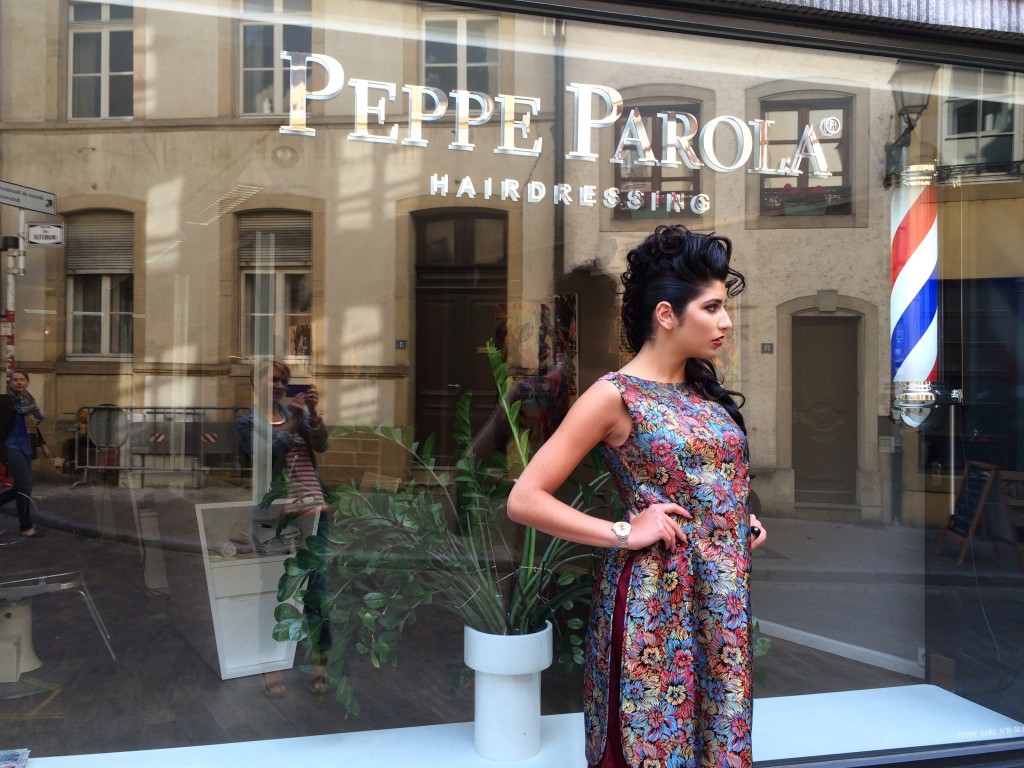 Peppe Parola Hairsaloon & Art Gallery was the perfect location for the event.
Peppe was busy making the model`s hair: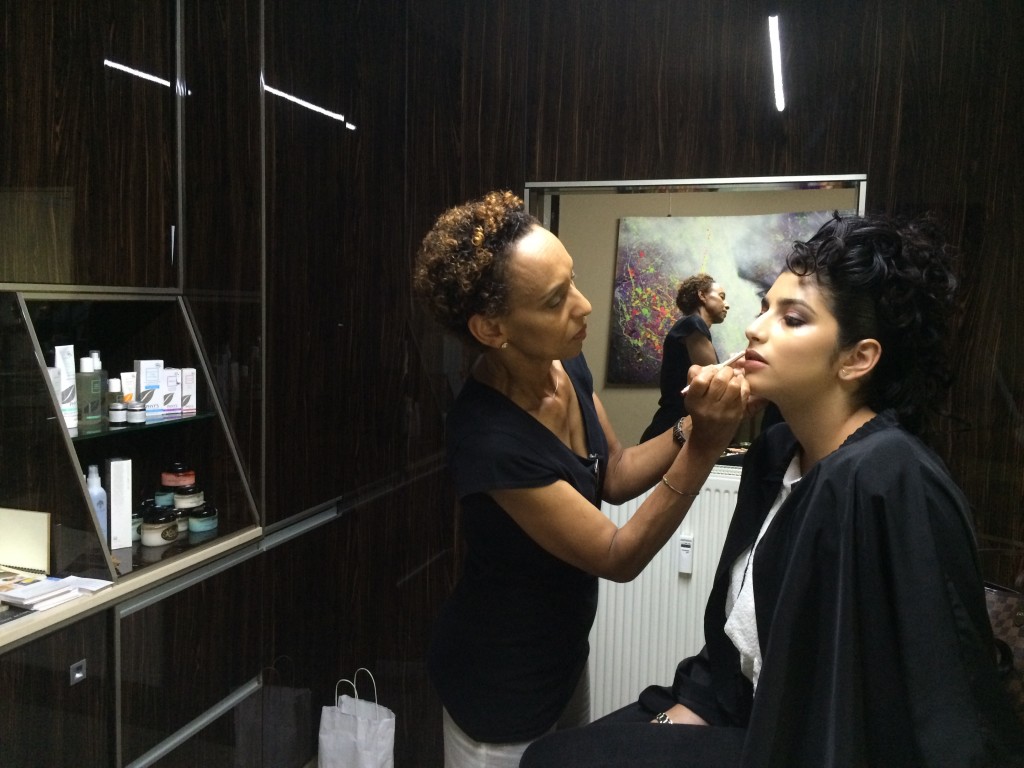 Finally the guests arrived, DJ Wine was mixing the music and PhotOh! was taking funny photos of the visitors.
It was great to see my blogger friends again, thanks to Sylvain and Pol Theisen  for these photos of us:
I was so happy to meet Maddalena and Ha personally, thanks to Carlo for the photo: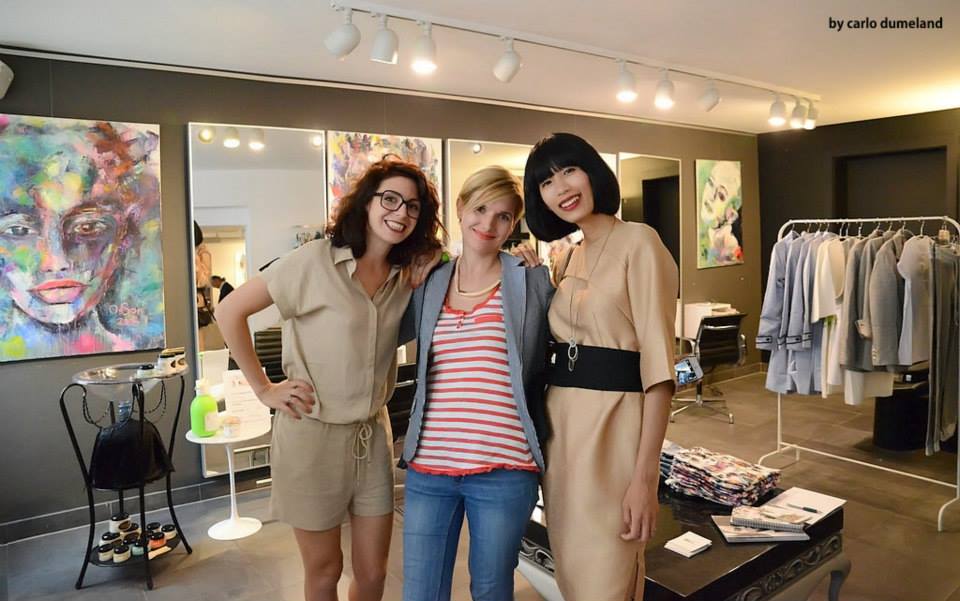 What a lovely fashion night it was! Hope you enjoyed this post.
Have a look at  Manalena`s  and Redwood`s  collection online!
Bis,
Betty