Festival season is starting! Imagine that your favourite group is playing in the evening and you don`t have time to go home and  change outfit after work. What would you do? Change look in the office or simply choose an outfit that would fit both office and festival?
If you go for the second option you could wear printed pants with a comfy top and some accessories. Don`t forget to take some golden tattoos with you and stick them before leaving work!  You can find many different temporary tattoos on Lili Shopping.
Oh and the platform sandals… I would change them to flat ones of course!
Top: Zara
Pants: Vero Moda
Bracelet with stone: Sophie Deschamps – find it here.
Golden tattoo: Flash – find it here
Pleated bracelet: H&M
Necklace: Pieces
Sandals: H&M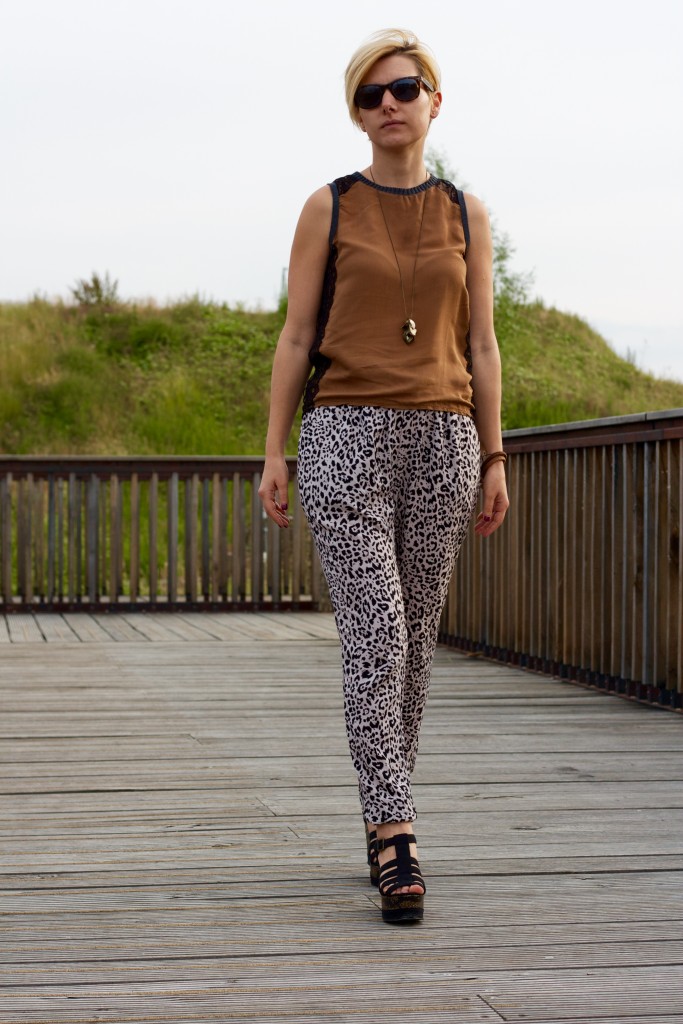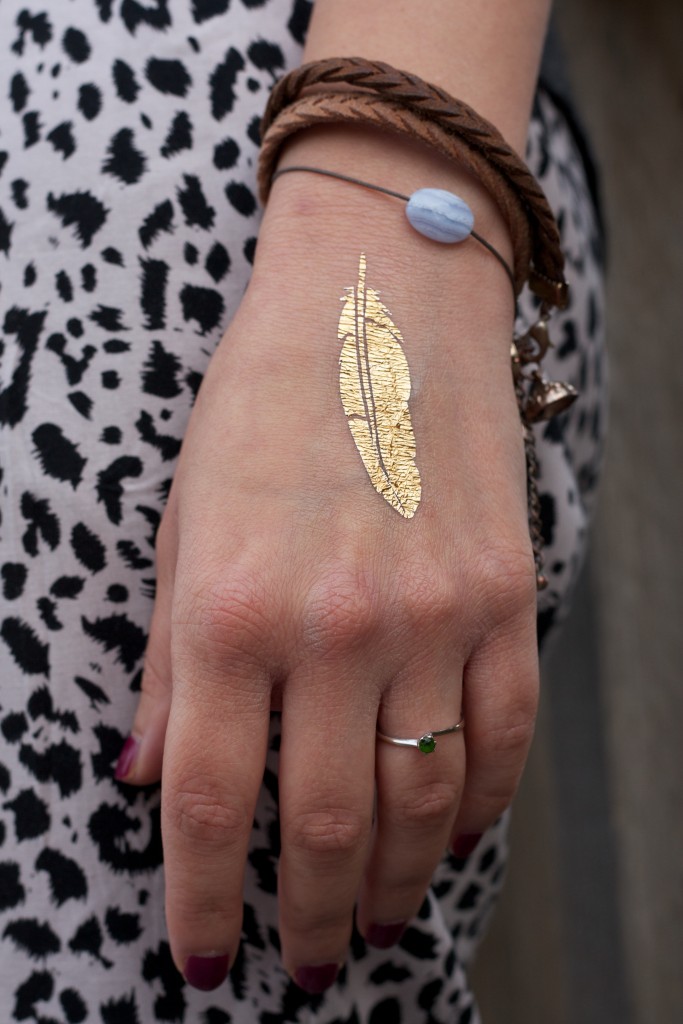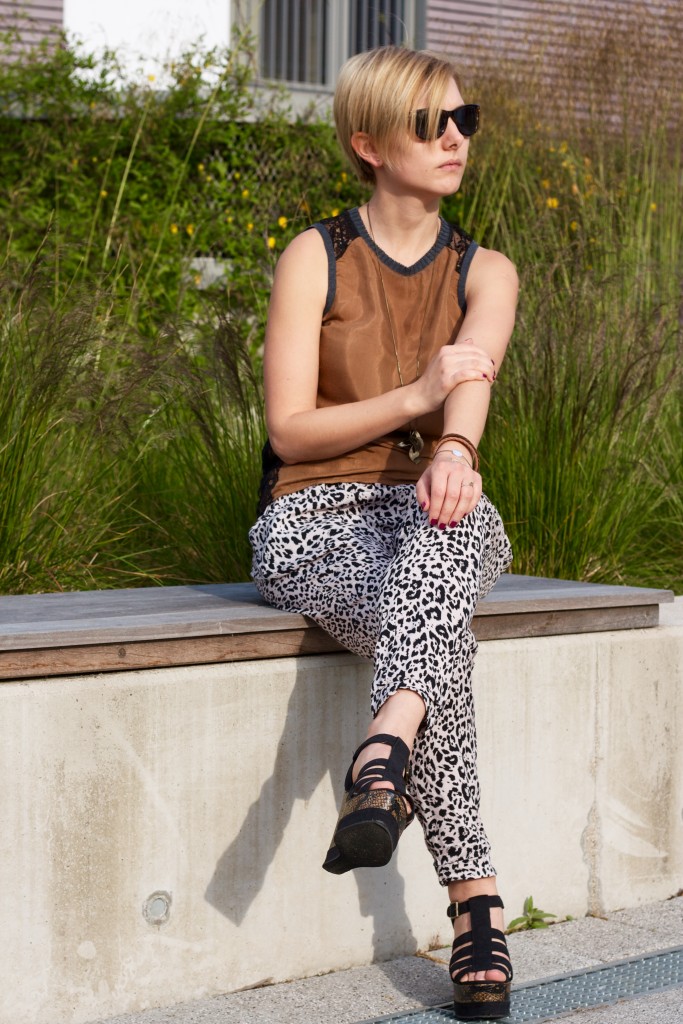 What do you think about this outfit? With festivals are you visiting this year?
Bis,
Betty