Have you heard of Pochette de Janette?
Each month Janette Magazine slides some cute products (beauty, decor, accessories….)  in the pochette and delivers it straight to your home. The content remains a surprise until you open your kit!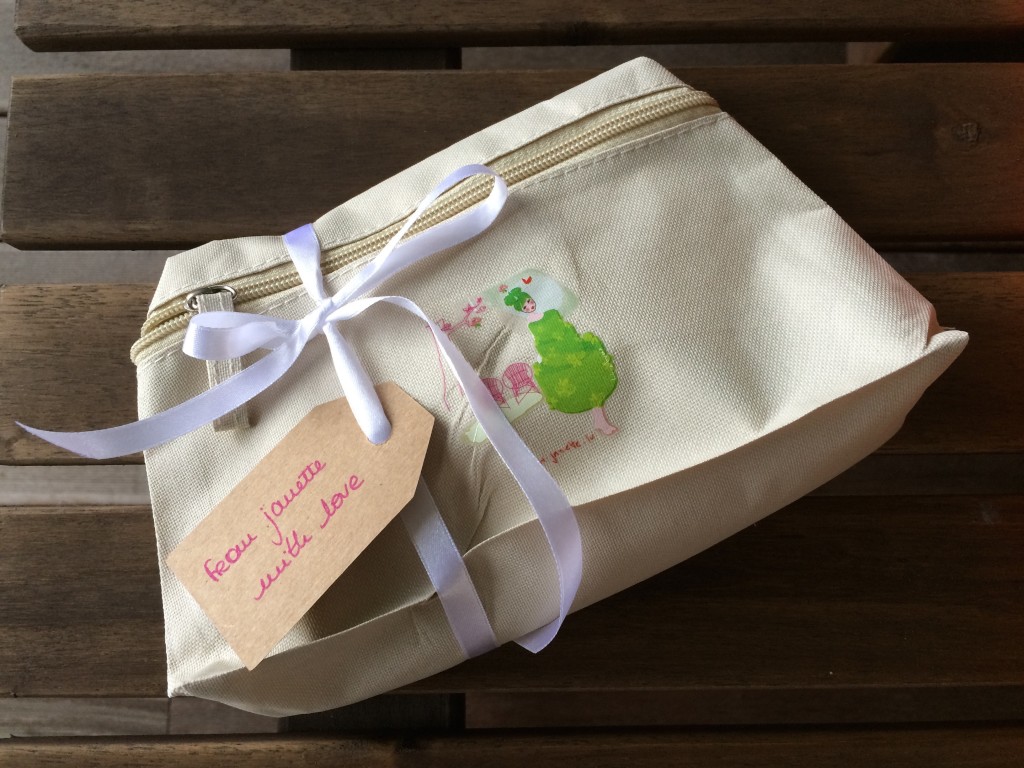 Now that the May poschettes already reached their destinations let me reveal the content. There were some amazing products in it!
                                                                         liP gloss Attirance d`Ellissance
                            Olala!
                          Cute
                             Happy
                                                            RenE Furterer solar shampoo
                                                          aTelier Clause bracelet
                       Magic MitT face cleaner
JANETTE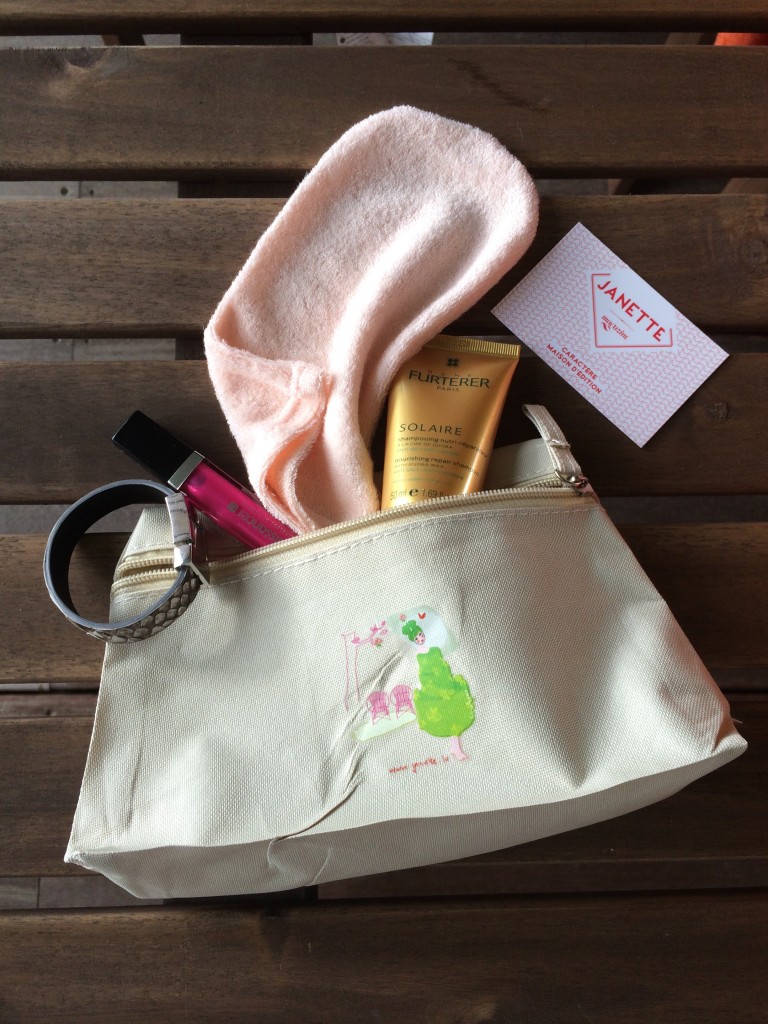 1. I got the grey Atelier Clause leather bracelet with python pattern and magnetic clasp in rhodium metal: it is so stylish,  in the next outfit post you will see me wearing it! You can find similar bracelets here.
2. Since I tried the pink lip gloss from Attirance d`Ellissance I am wearing it almost every day. I love the colour! You can order it here.
3. The Magic Mitt is magical: just put warm water on this soft glove and it will remove all the makeup from your face. I will be carrying it with me every time I travel somewhere, it is so practical!
4. Not only your skin but your hair also needs protection against the sun! Have you tried sun shampoos before? I will definitely use this René Fuerter sun shampoo this summer!
Would you like to receive the next Pochette de Janette?
You only need to subscribe here!
Bis,
Betty