Mom`s are celebrated in many different countries around this time of the year.
Would you like to surprise her with some body care products this year?
LUSH has a wonderful collection dedicated to Mother`s Day!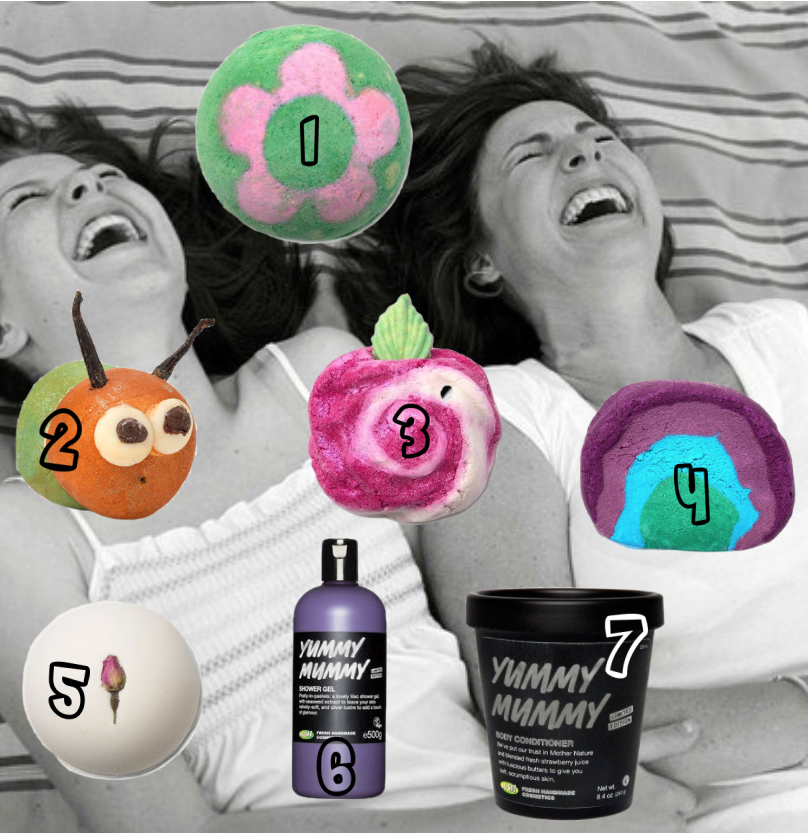 1. Secret Garden: with this bath bomb your mom can enjoy a floral bath like she was in a garden full of roses, there will be even a surprise once the bomb has melted
2. Bubblegrub: it is so cute and makes the skin super soft and gentle thanks to the nourishing shea butter and sandalwood oil
3. Rose Bubble: if your mom likes a delicate scent of rose this is the perfect choice for her, this bubble bar not only has a nice smell but it contains cocoa butter that makes the skin soft and silky
4. Ultraviolet bubble bar:  the mixture of violet, ylang ylang and jasmine scent will make the bath intoxicating yet delicate
5. Rose Bombshell:  this bath bomb contains soya milk, rose oil, rosewood oil  and orange flower; it is perfect for a relaxing bath after a long day
6. Yummy Mummy shower gel: Mom or not, you should try his shower gel! The mixture of geranium oil, brazilian orange oil and tonka absolute will leave skin soft and smelling like strawberries. It goes perfectly with:
7. Yummy Mummy body conditioner: made with silky-soft butters, almond oil and some strawberry juice – it will make the skin super soft and smell yummy!
Is your Mom a fan of LUSH?
Why not surprise her with a gift box full of these handmade LUSH products?
Follow the links below to check out their content:




1. Love you Mom                  2. Flowers for Mom         3. Mom (available in stores)
Let me know which one was her favourite product!
Bis,
Betty