Details: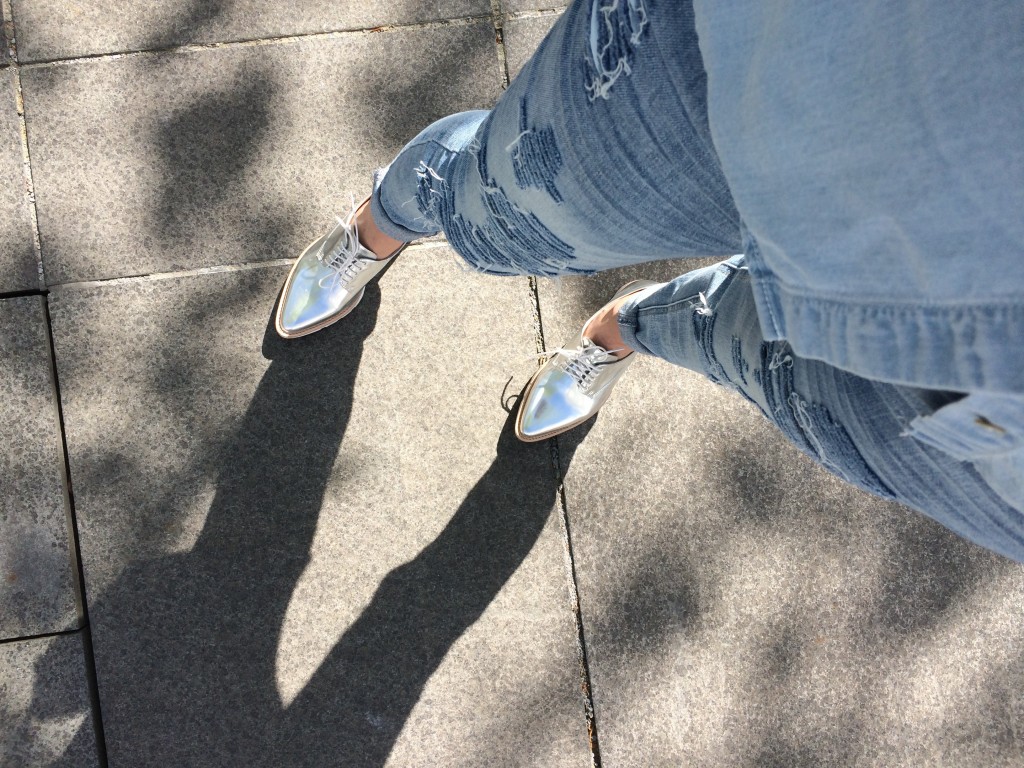 Backstage: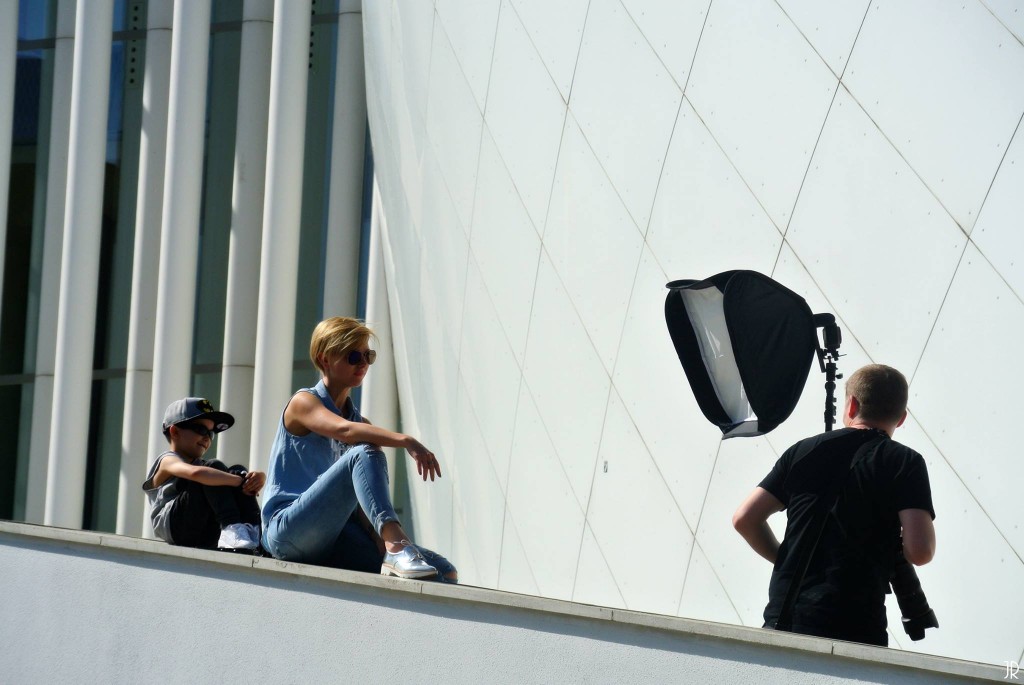 You must be wondering why I named this outfit post Influence…
Last weekend I participated at street photoshoot organized by Mel Dee who initiated this project called INFLUENCE that brings together fans of photography, streets style and urban art. I went to the very first meeting as a model. It was so exciting to meet new faces and talented young photographers.
The Philharmonie in Kirchberg, Luxembourg was a perfect place for shooting photos. I have crossed there by car so many times, but only after I saw the photos I realized that the building serves as a super background with its modern and futuristic features.
The little guy on the pictures was the youngest team member on Sunday, he loves to be photographed. It was so much fun posing with him during the shoot!
All the photos above were made by Michel Dhersin, except the backstage shot, which was taken by Julien Roy. Thanks a lot guys, they are fantastic!
I choose a denim outfit for the occasion and spiced it up with ripped jeans, silver shoes and statement necklace.
Top: H&M /Jeans: Tally Weijl /Shoes: Zara /Sunglasses: Costes /Necklace: The Sab
What do you think about the photos and my outfit?
If you would like to join the next meeting follow the announcements  here.
Bis,
Betty