Do you know what is Smushi?
I didn`t know what it is until I was invited to a smushi blogger workshop at Njörd,  a new scandinavian restaurant in Luxembourg.

Fabrice, the owner of the restaurant showed us how to make a smørrebrød also called smushi,  a tipical scandinavian mini sandwich. 
It consists of piece of dark brown bread, butter or cream cheese and when it comes to topping you can get really creative.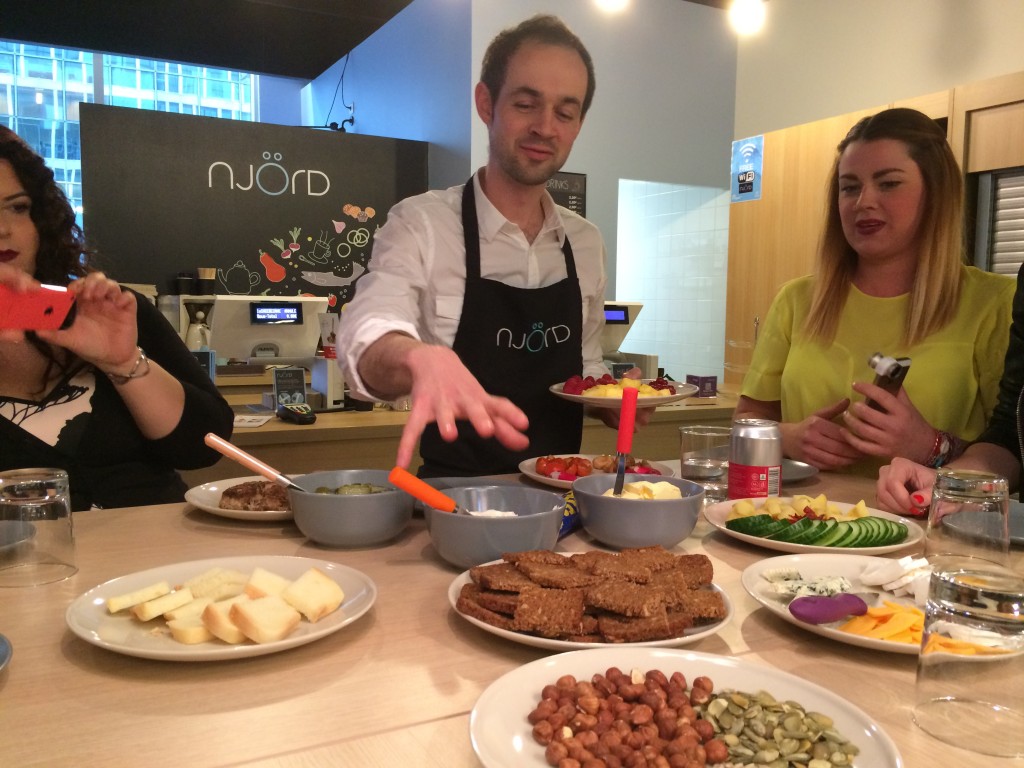 There were various ingredients we could choose from: vegetables, fishes, salami, different type of cheese, seeds, even fruits. Here are some of the toppings we used to make our own smushis: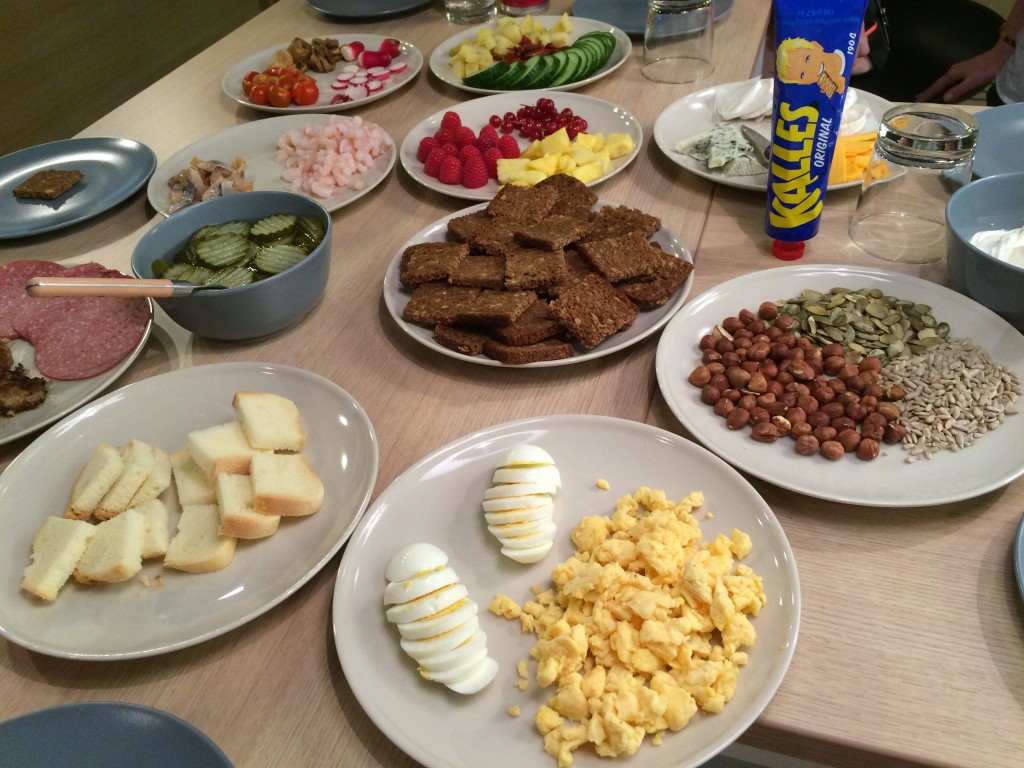 We couldn`t call ourself bloggers if we would`t take photos during the workshop:
– ingredients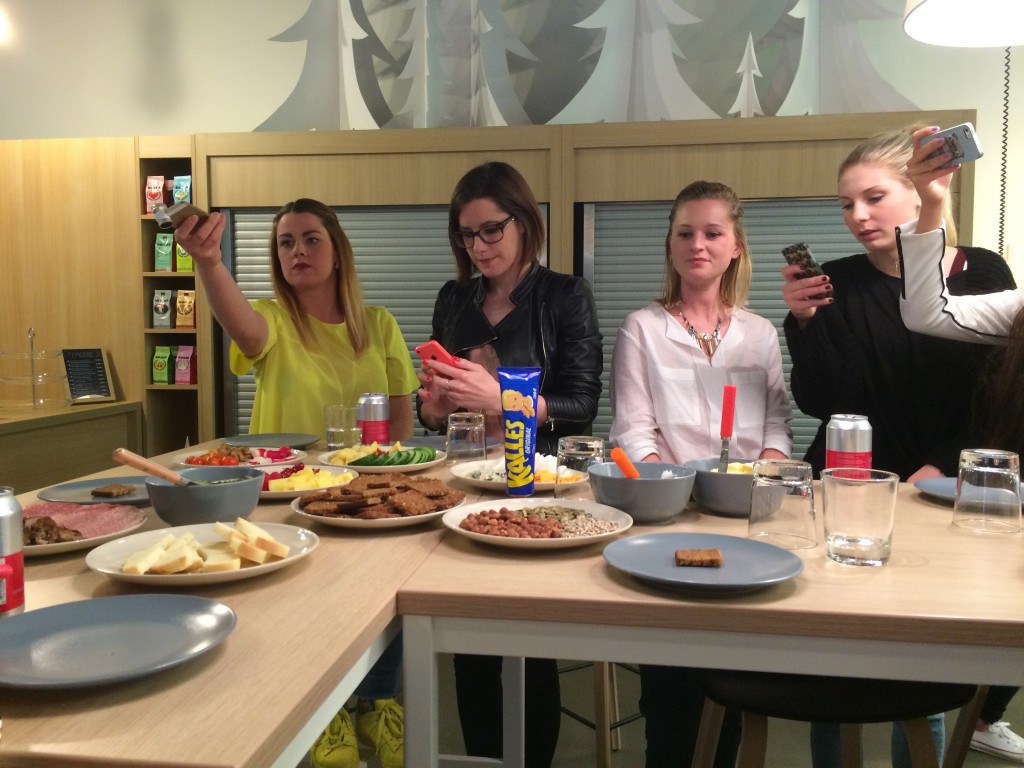 – preparation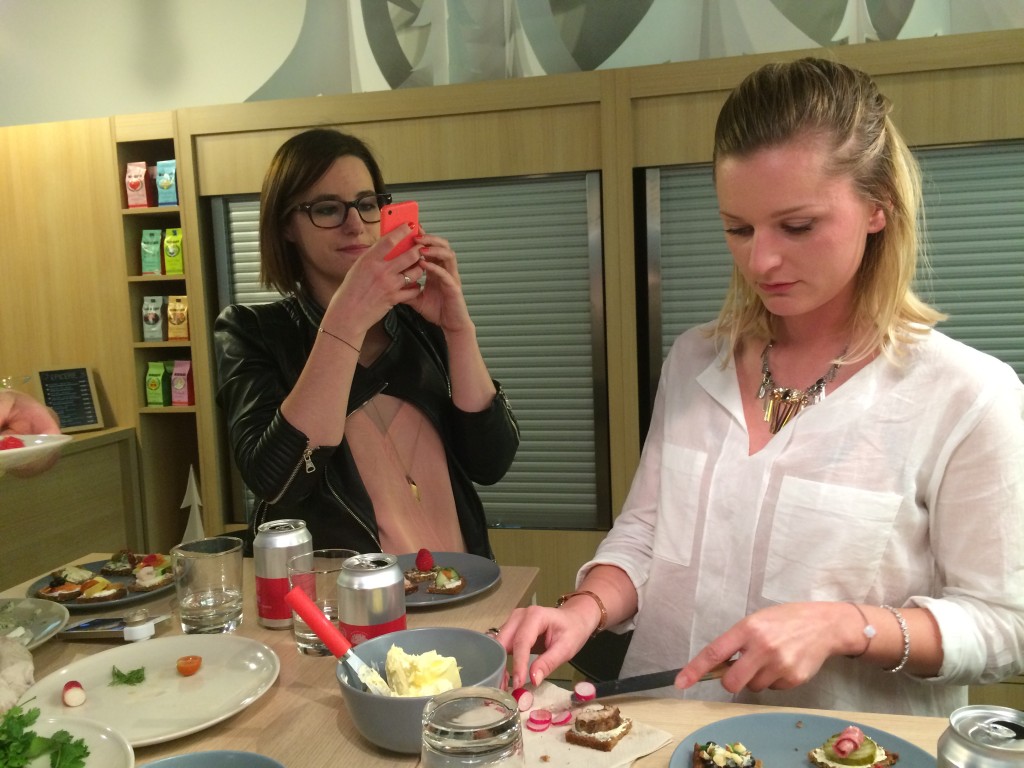 – tasting
These are the best of smørrebrød that our blogger team made. Aren`t they cute?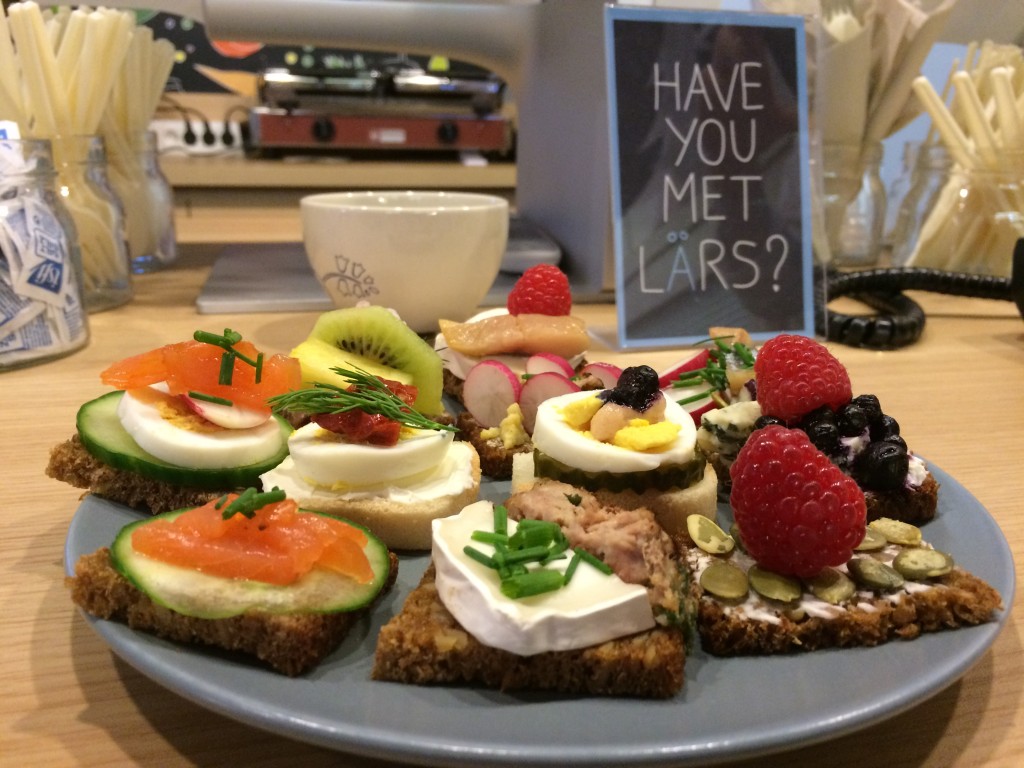 Below are my creations:
#1 cream cheese + fish +kiwi+ roquefort + dill + bilberry
#2 cream cheese + cucumber +goat cheese + fish + radish + capers + dried tomatoes
#3  cream cheese + beetroot + cheddar cheese + raspberries
#4 butter + gherkin + egg + fish paste + bilberry
#5 cream cheese + salmon + cherry tomatoes + currant + chives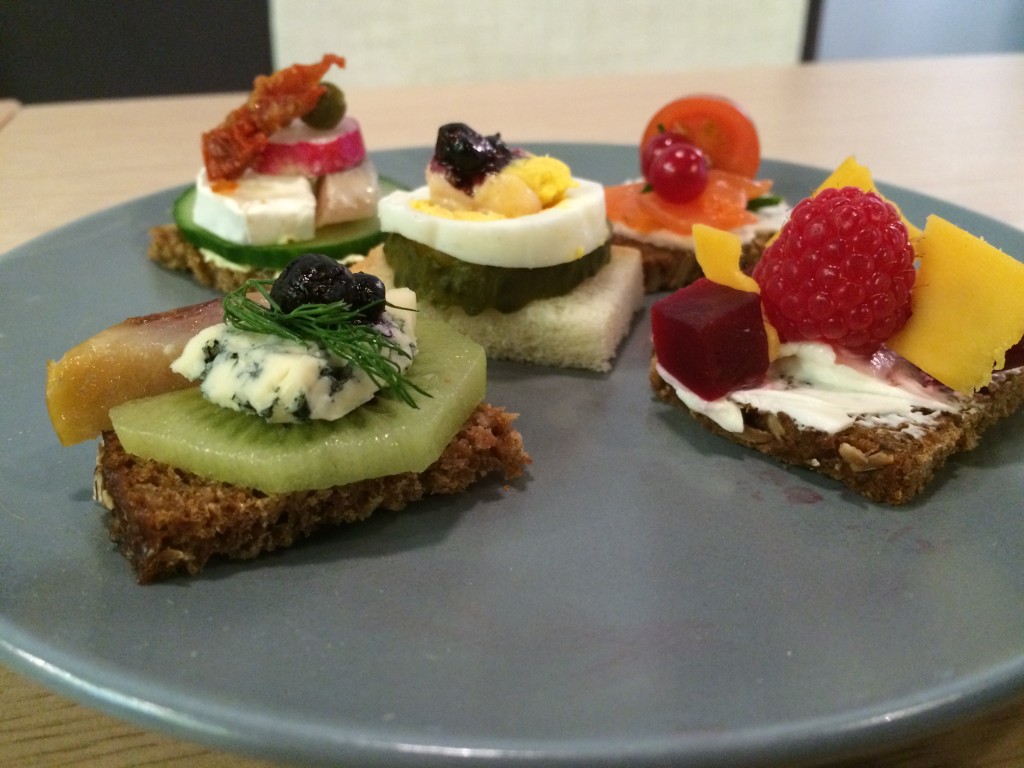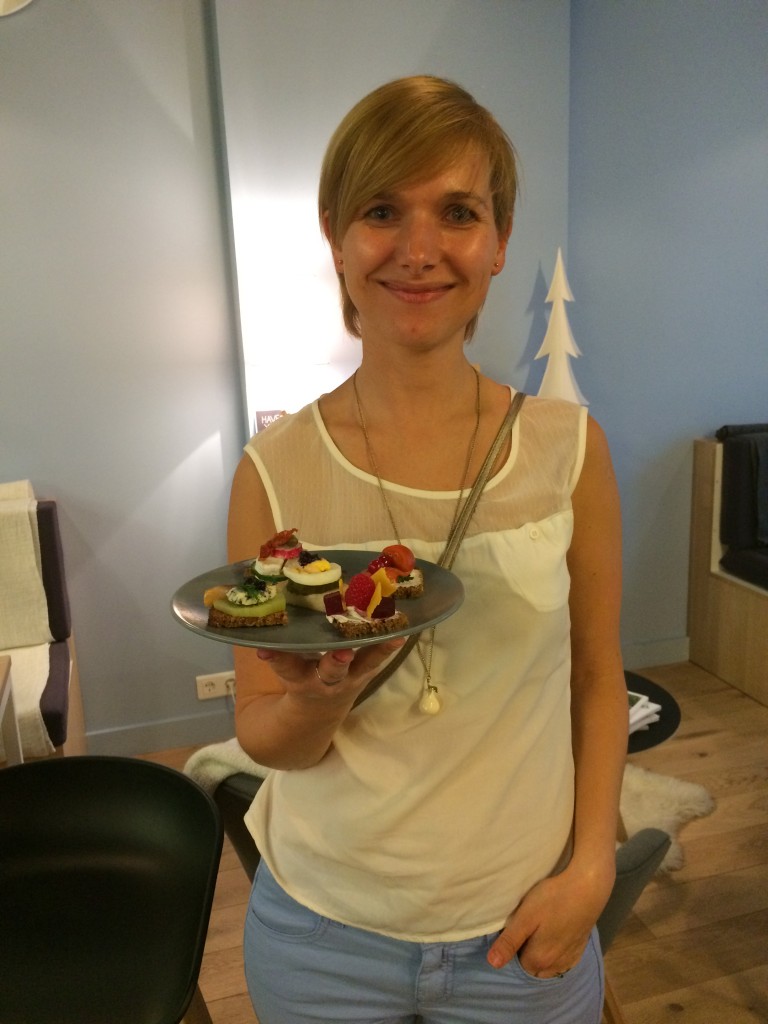 This was the first time I visited Njörd so I was surpriced that the outfit I choose for the the event was matching the light blue and white ambient of the restaurant. The atmosphere reflects the culture of these countries which is based on very positive values such as simplicity, nature, comfort.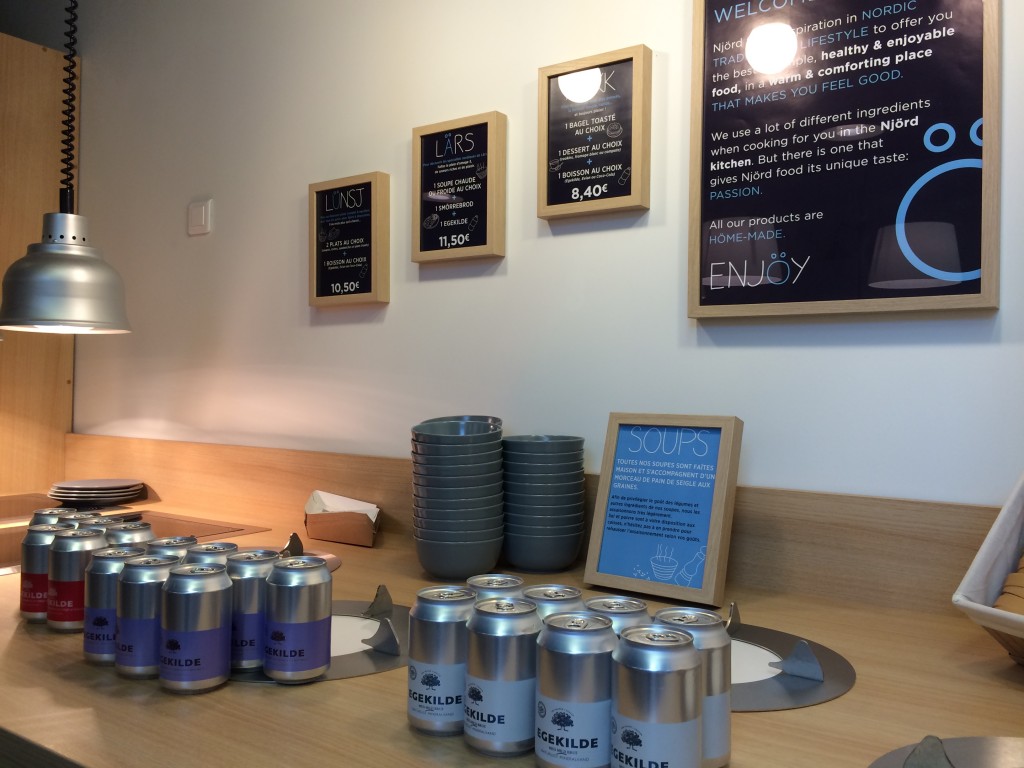 Njörd offers a fast food concept, inspired by Scandinavian values and lifestyle. The homemade dishes are made of   fresh and quality ingredients. The menu changes every season and offers Nordic specialties, like smorrebrod, svampsoppa, pickled herring, quiches Danish blue… The guests can also order toasted bagels, salads, soups, quiches and desserts.
 Enjoy your meal!
Bis,
Betty