We have never been to Belgium before (except going to Ikea in Arlon) so we decided to plan a 3 day trip and visit some cities that were on my to-go list for a while and celebrate my birthday while travelling.
We started the trip in Maastricht, Netherlands, as this is one of our favourite cities around Luxembourg. I had a jucy beef steak for dinner  with some good dark beer at Carnal. Of course I couldn`t resist to do some shopping.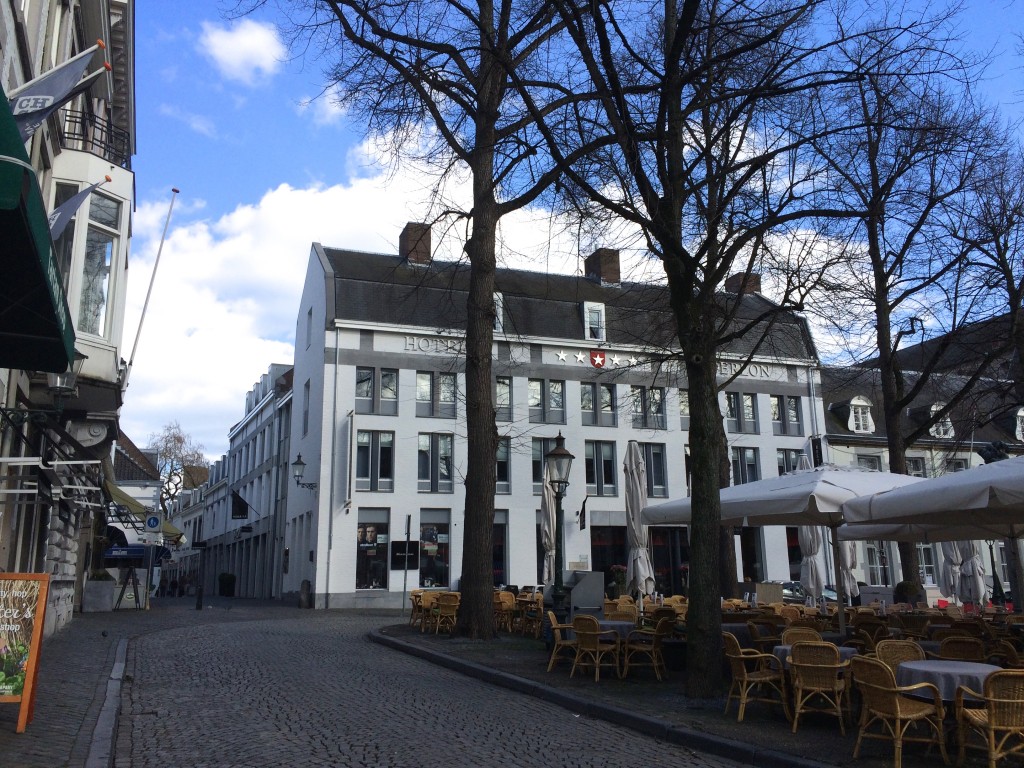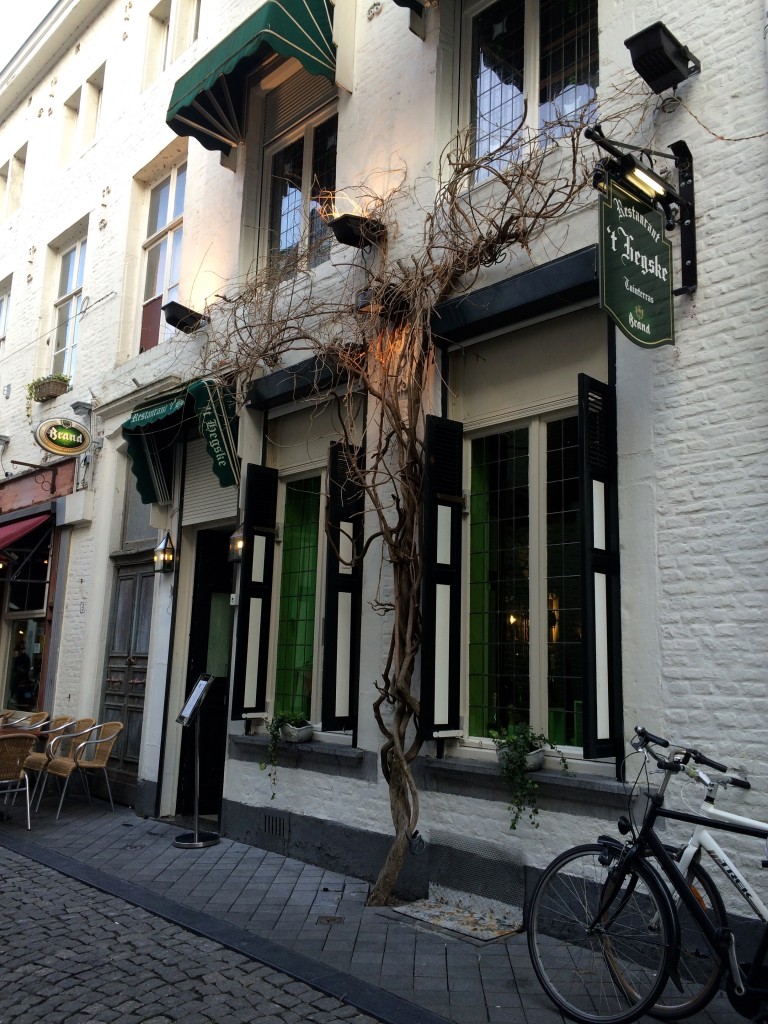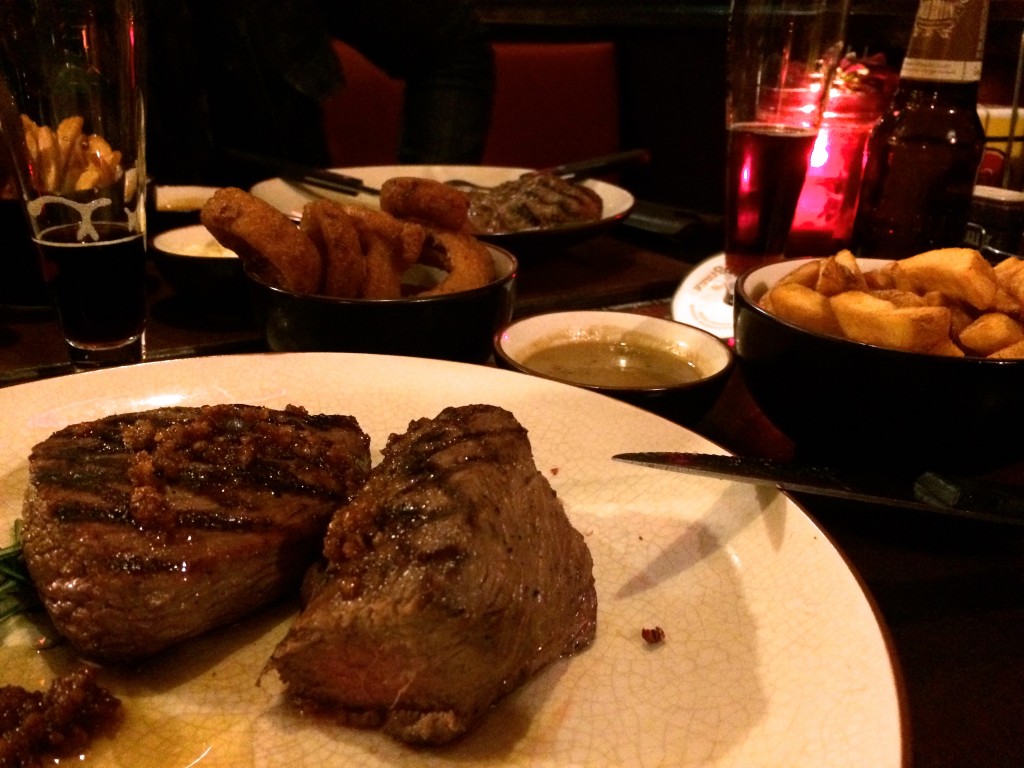 The next morning we took the direction to West Flanders and we stopped by Leuven to visit our friend. We met at Grote Markt and had lunch in Louis bar, where I ate the biggest hamburger ever and saw the cutest outdoor setting.
The road was so busy on our way to the hotel that we even had time to take a selfie in the traffic jam. In the evening we arrived to the Herrenhous Bed&Breakfast in Izegem, a small city between Bruges and Ghent. This was one of the best Bed&Breakfast I have ever stayed: the room was spacious, clean with nice decoration and comfortable bed. As I crossed the hallway I could smell the delicate scent of Rituals interieur perfume. In one word it was a lovely place to stay.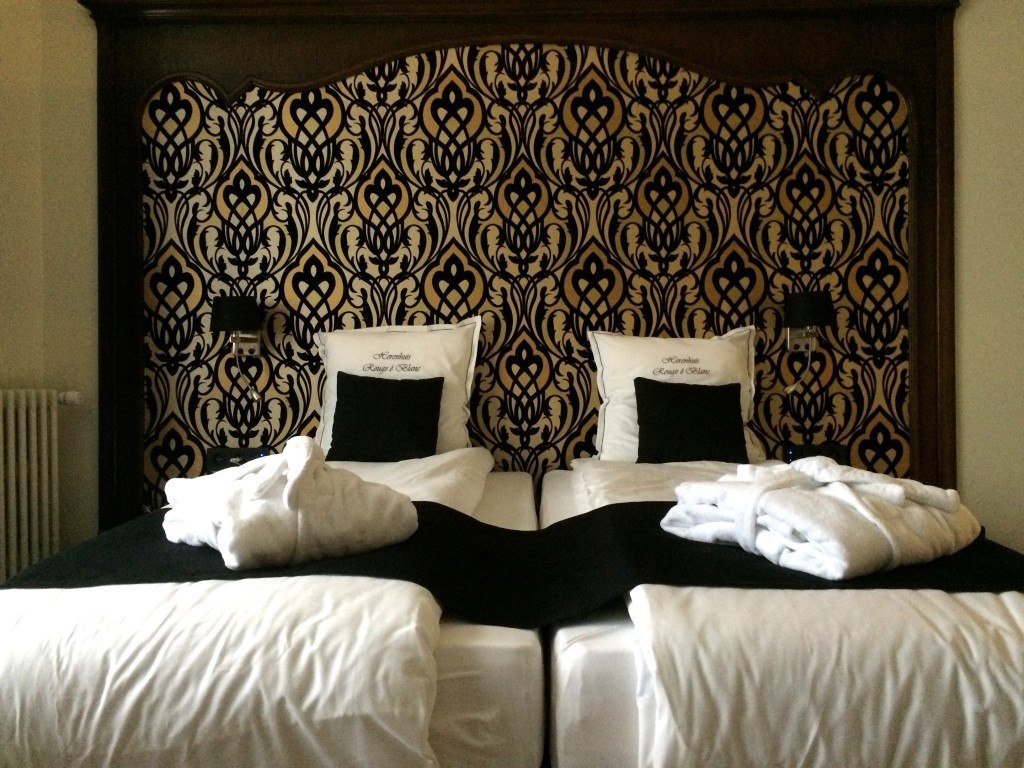 After a long sleep I woke up one year older and ready to discover Bruges. I won`t be the first to say that Bruges is beautiful with its canals and medieval buildings. With all the chocolate shops around and the strong wind that was blowing on that day I felt like I was in the Chocolate movie. As the weather was pretty cold and rainy when we arrived we decided to take a tour with a house carriage. After the nice tour with Roby, the horse, we headed to the chocolate museum. Here I expected to discover how Belgian chocolaterie were founded and how those chocolate bonbons  are made but it turned out to be rather a tour of chocolate history in general. By the time we stepped out from Choco-Story the clouds started to open up so we could take a walk and make some photos.
The next stop was Ostend: as we were approaching the beach the sun came out as well so it was the best moment to take some outfit photos. Afterwords it was time to eat some Moules (I have to admit that they were good, but they couldn`t beat the ones I ate in Hyeres last summer).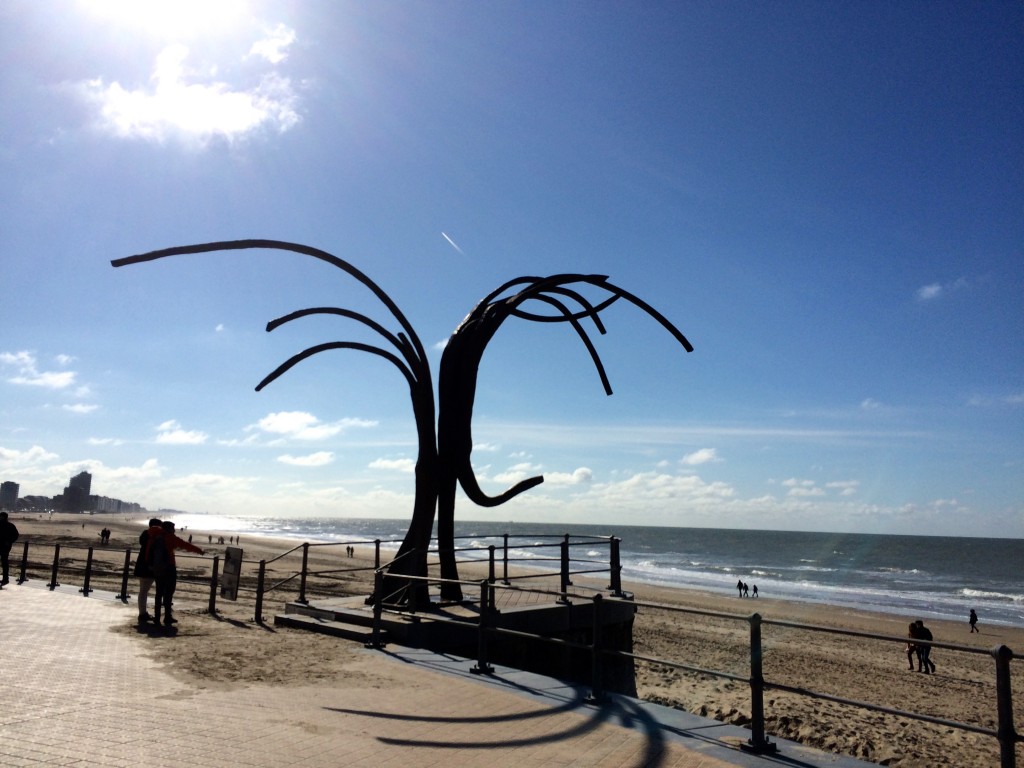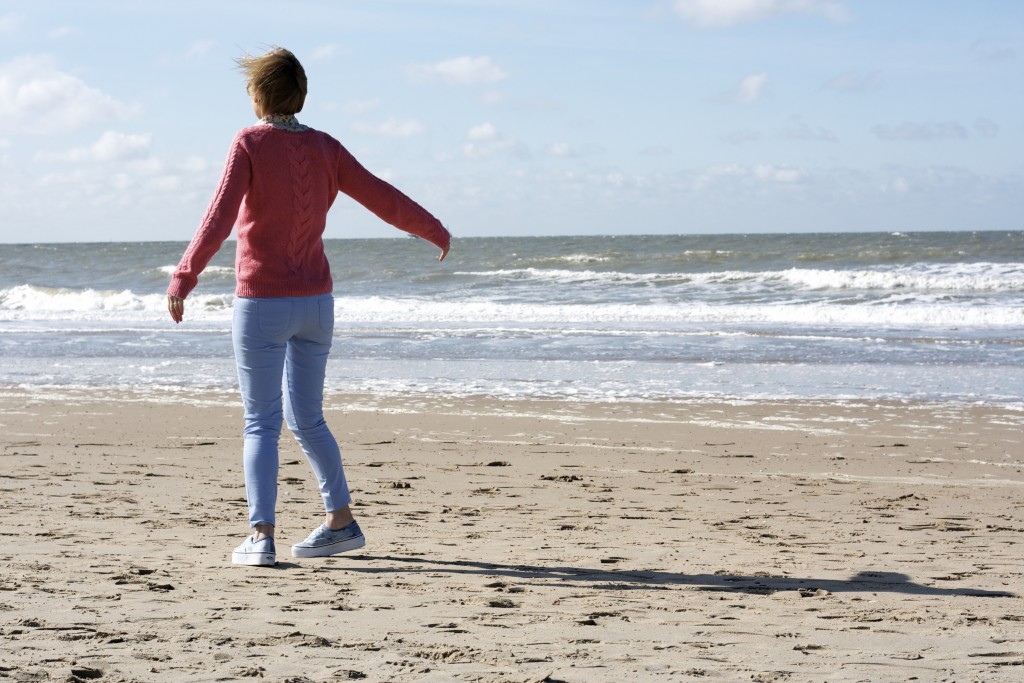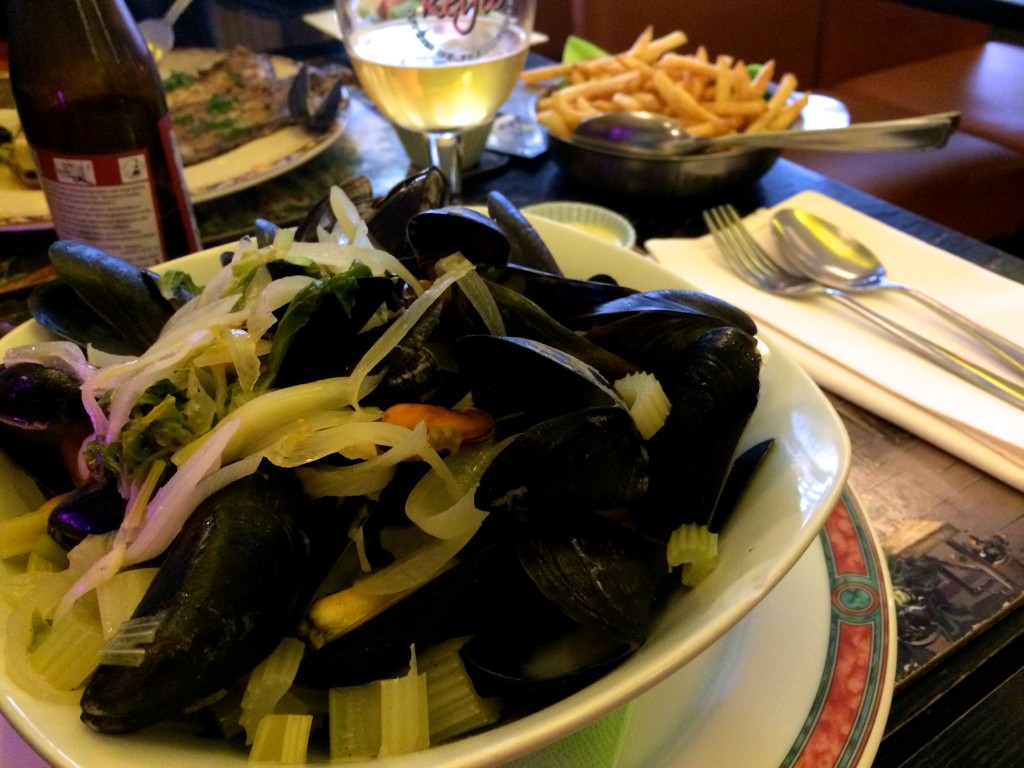 We arrived to Ghent at the golden hour, maybe because of this  it seemed to me even more beautiful than Bruges- I called it Golden Ghent. While in Bruges there were a lot of tourists Ghent was so calm, hiding its beautiful buildings quietly. I was amused by the facades with tiny windows and richly elaborated details. There squeezed among two houses on the river bank was the narrowest building I have ever seen.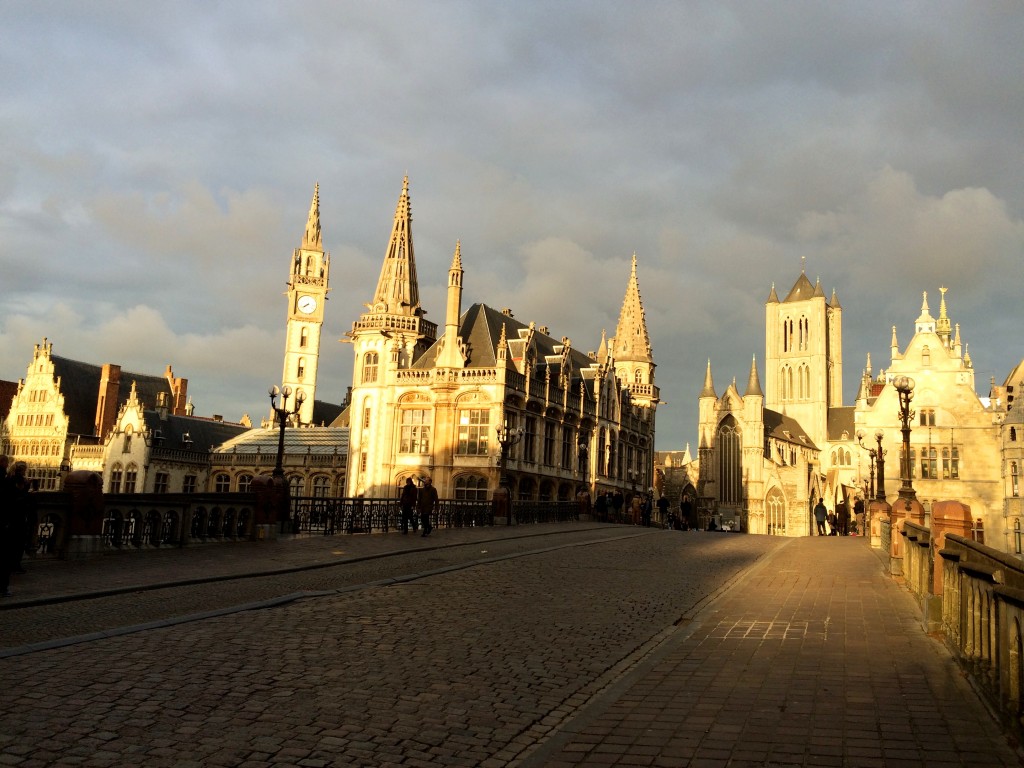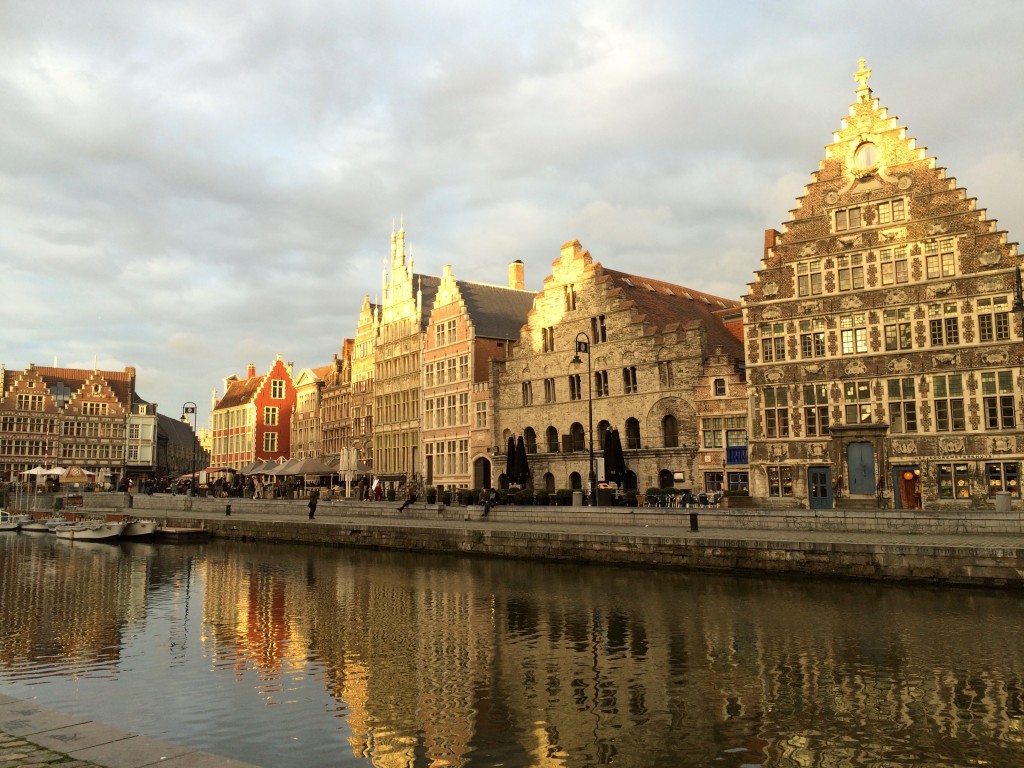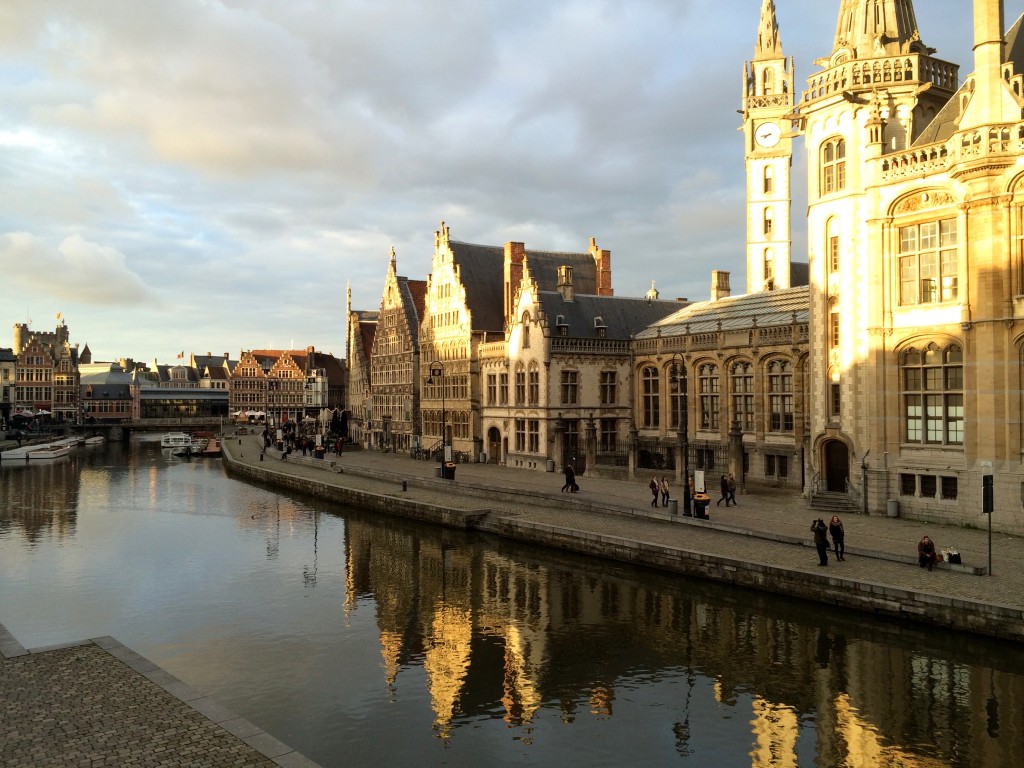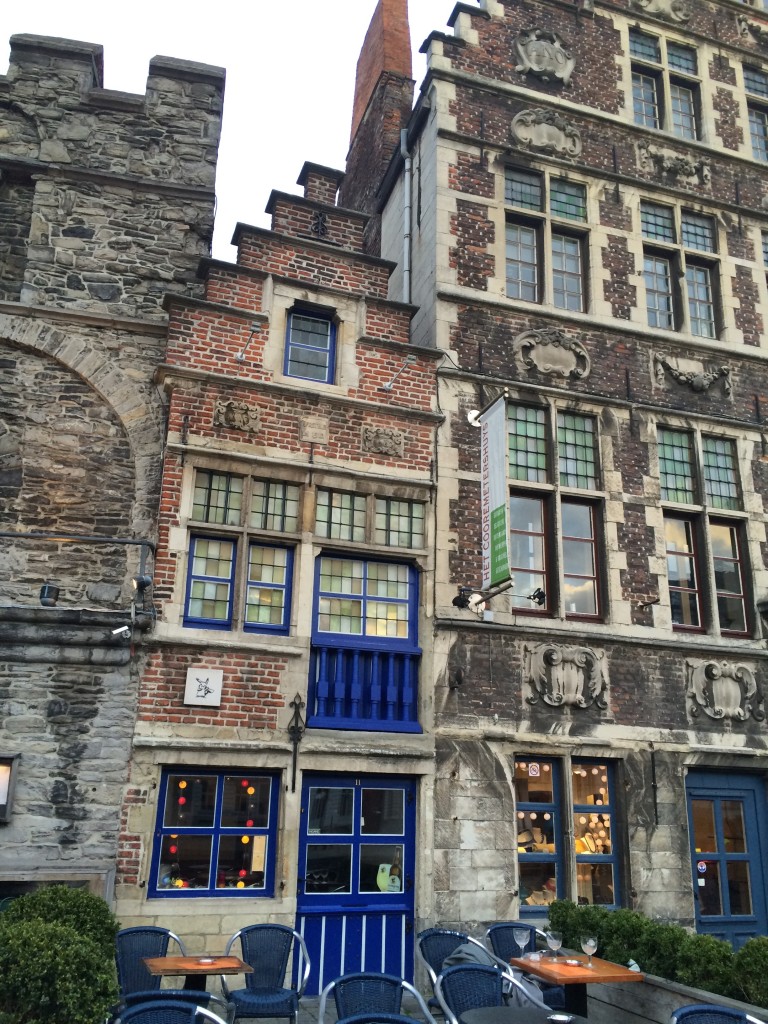 Back home I watched the Chocolate movie while eating the bonbons from Bruges and enjoying Easter. It was a fantastic ending of a fantastic journey.
Hope you enjoyed my travel diary!
Have you been to these cities before?
How did you spend your Easter holidays?
PS: you can find the outfit photos from Ostend in this article.
Bis,
Betty