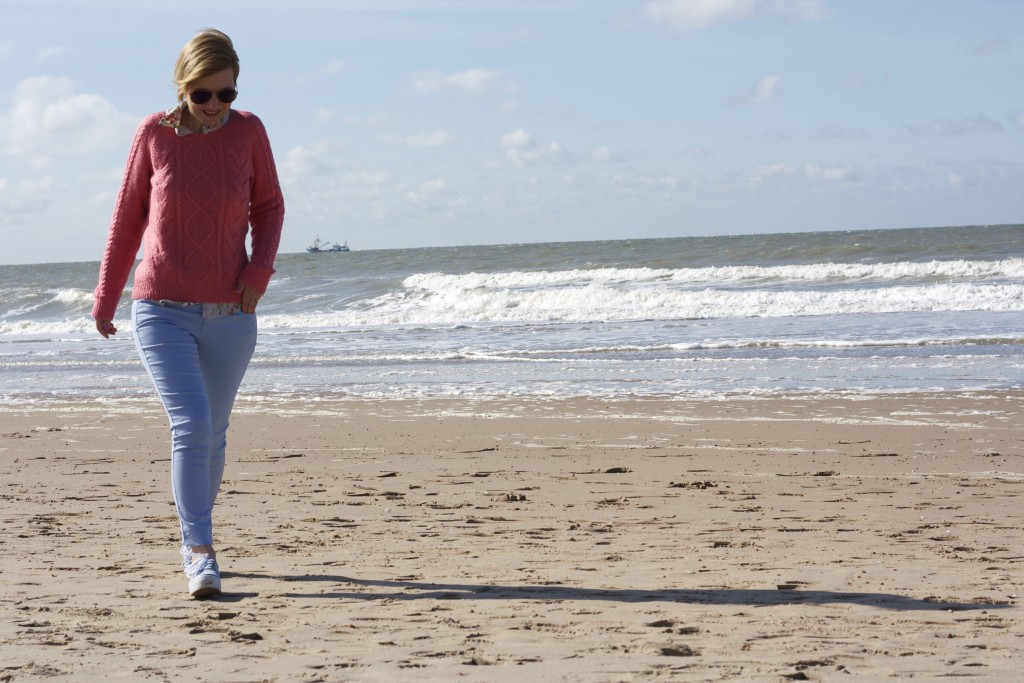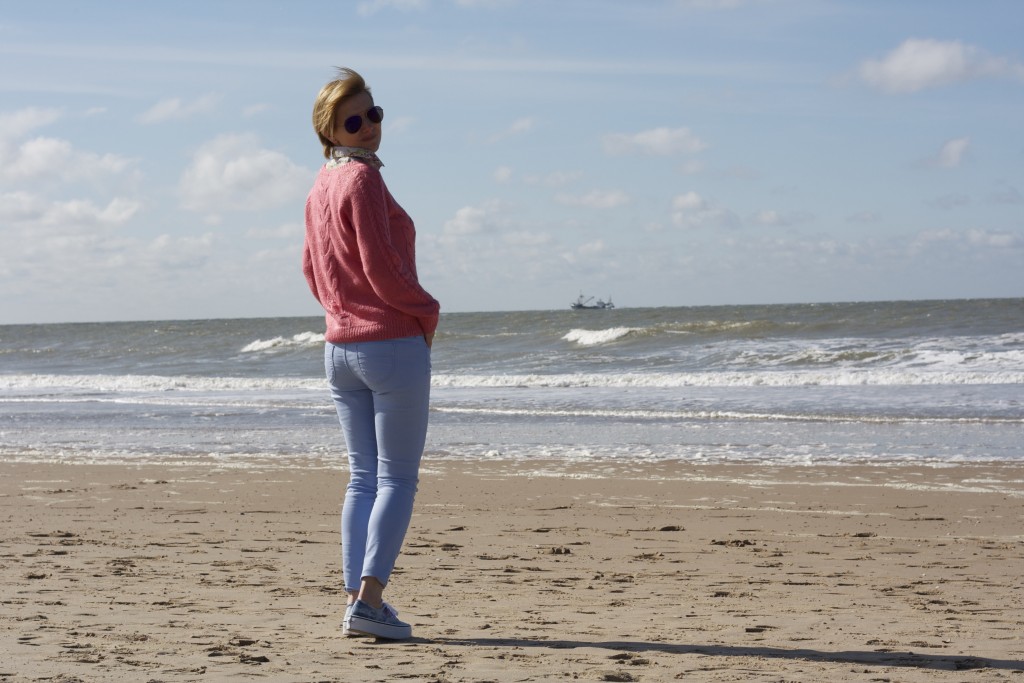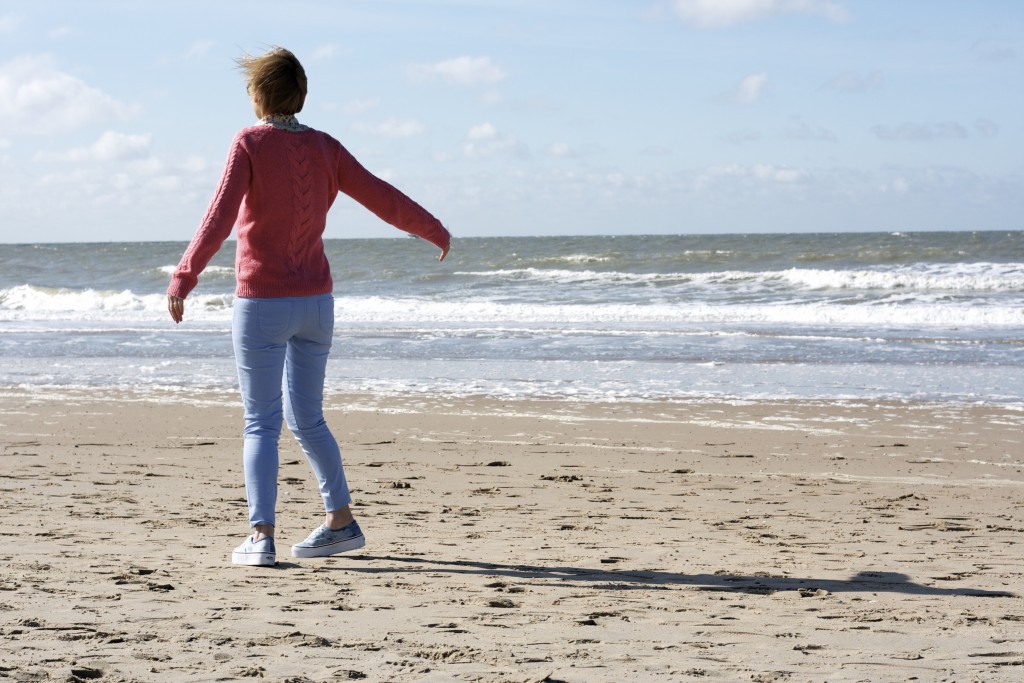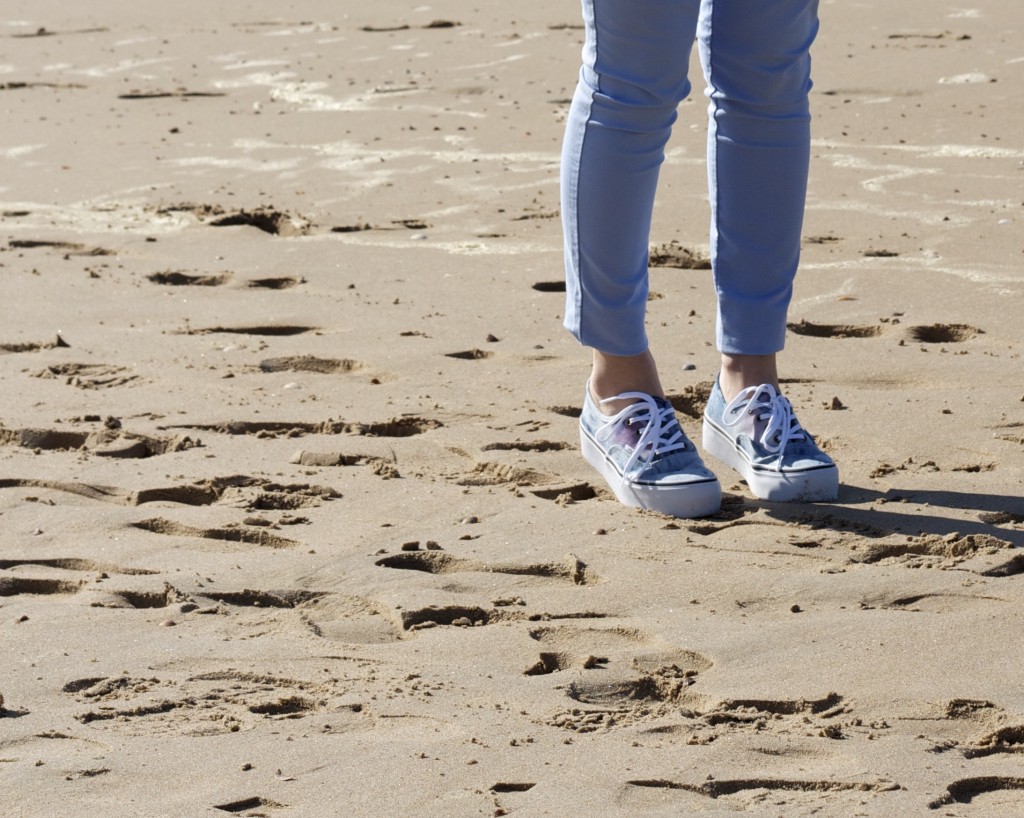 I have never lived so close to a beach, it`s only three hours driving from my home now…hahaha.  Not being born near the sea, I can spend hours looking at the water, listening to the sound of the waves  and inhaling the salty air.
Here I am standing at the windy beach of Ostend. This was the first time my feet (better said sneakers) touched the sand before summer. The beach during this time of the year is so empty,  just the local people and some tourist are wandering around  and the rest is just the pure nature without hundreds of parasols and extended towels.
Ostend was the 4th stop of my birthday journey in Belgium. If you are following me on Instagram you might have already seen some photos and soon you can also ready about the trip. Stay tuned!
I was wearing:
pullover: H&M
shirt&trousers: Benetton
sneakers: Vans
Looking forward to your comments!
Bis,
Betty