Wednesday evenings are calm in Luxembourg, all the stores are closing and there are a few people on the streets heading home.
But what is going in Rue the Fosse?
There is fire and people are gathering in front of number 3?
What a warm welcome to the opening of the brand new Paul Smith store!
As I entered the kind waiters offered me a glass of champaign (but I went for the orange juice, as I had to drive back home) and with the glass in my hand I headed to discover the store.
Paul Smits`s world is perfectly represented in this boutique.
What caught my attention at the first glance was the wall next to wooden stairs full of artwork. It is such a great idea and I have never seen a similar setting in any other shop. The shop is spacious and it offers a selection of both men`s and women`s clothing. I love the modest colours of the spring-summer collection.
As I finished my tour in the shop and I was coming down the stairs I heard a deep mail voice making jokes and greeting the visitors. There he was Paul Smith himself!
Not only it was the celebration of his new store but also the celebration of his new book: Hello, my name is Paul Smith
I grabbed one copy and queued up in the line for a signature.
It was a pleasure meeting Paul personally.
From those couple of minutes while he signed my book, we took a photo and exchanged two words I can say that he is a funny British gentleman who`s presence make the atmosphere playful and leaves a smile on peoples face.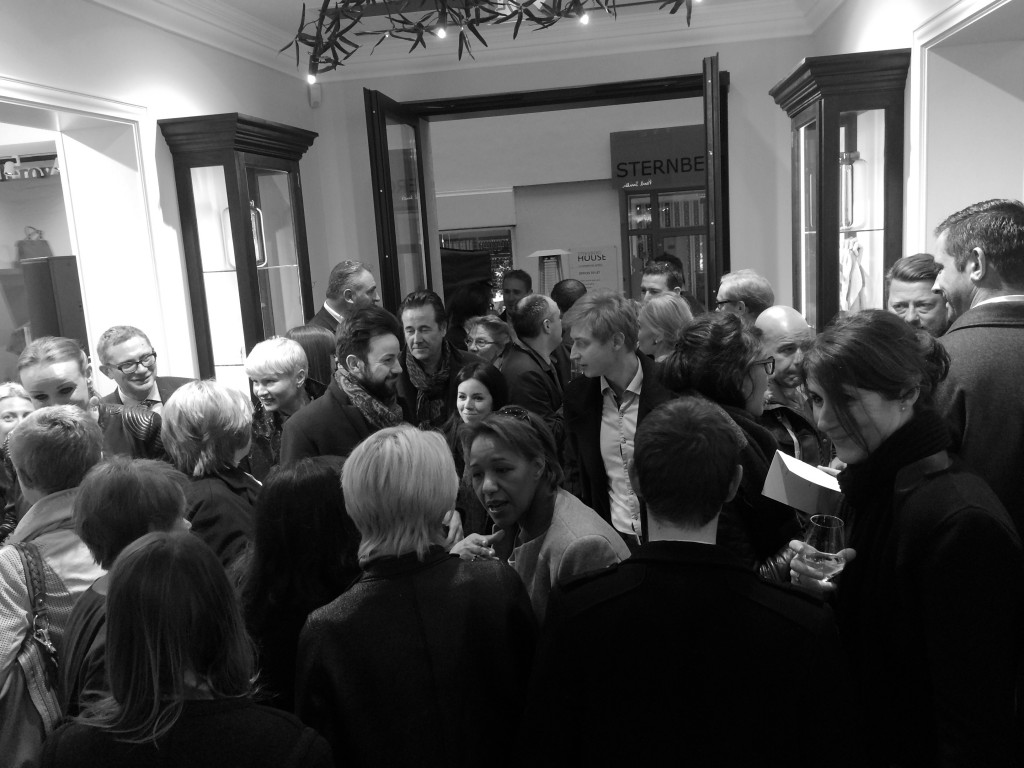 "Happiness is the road to everything."
Paul Smith
Thanks to Janette Magazine for the invitation!