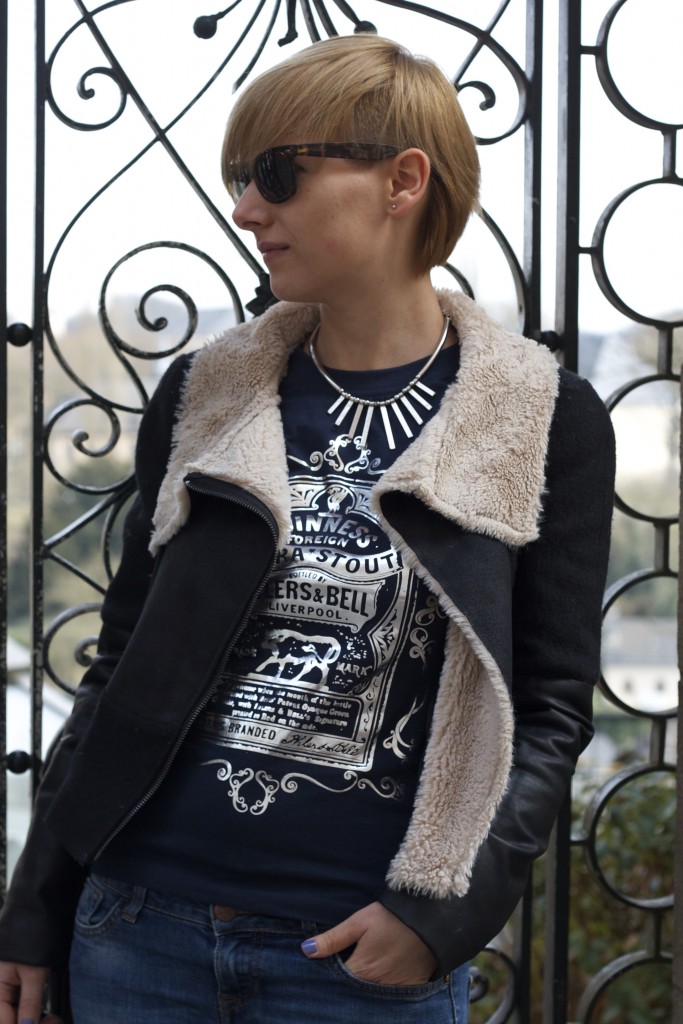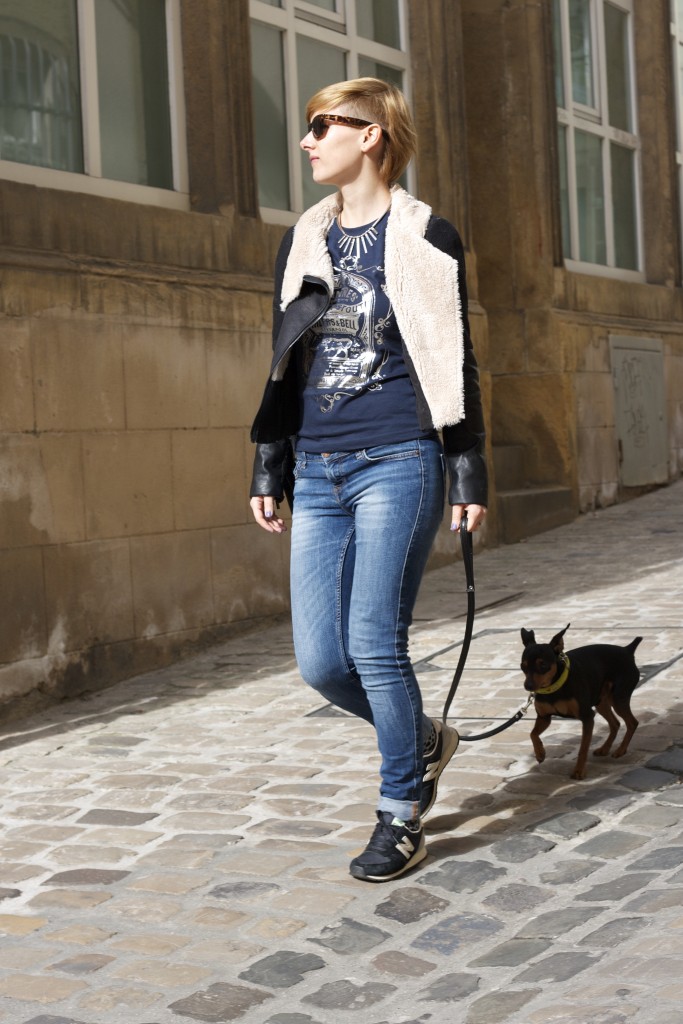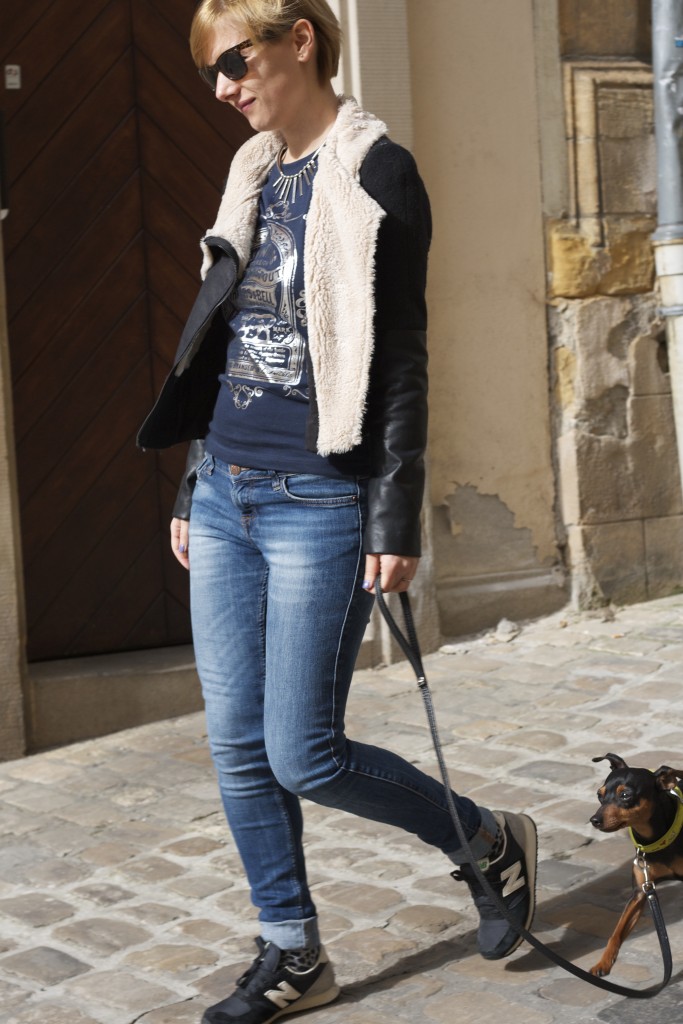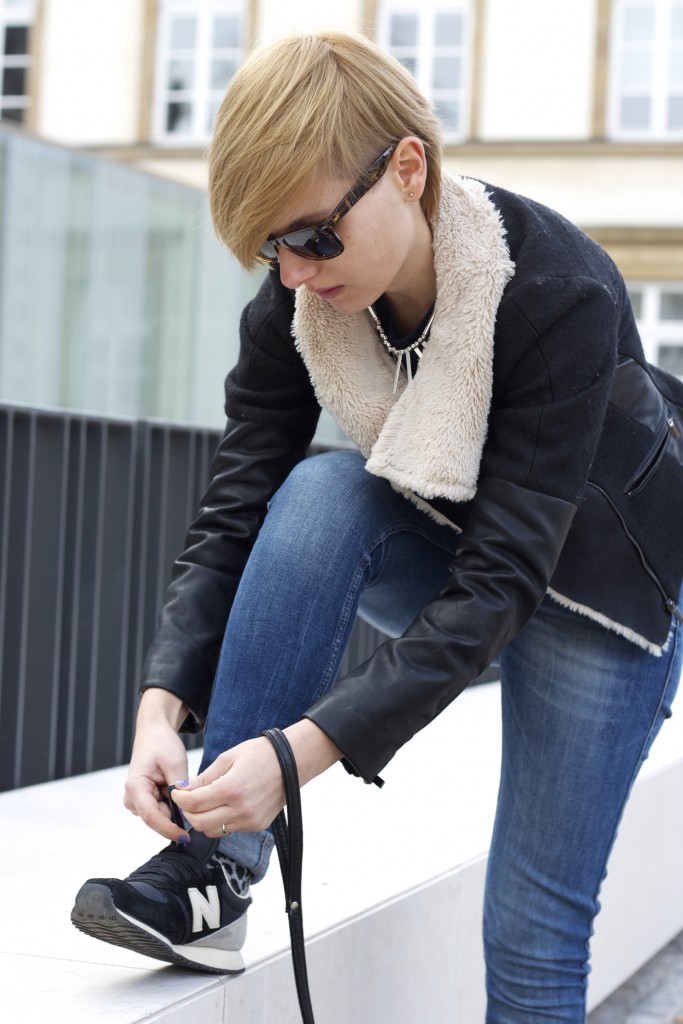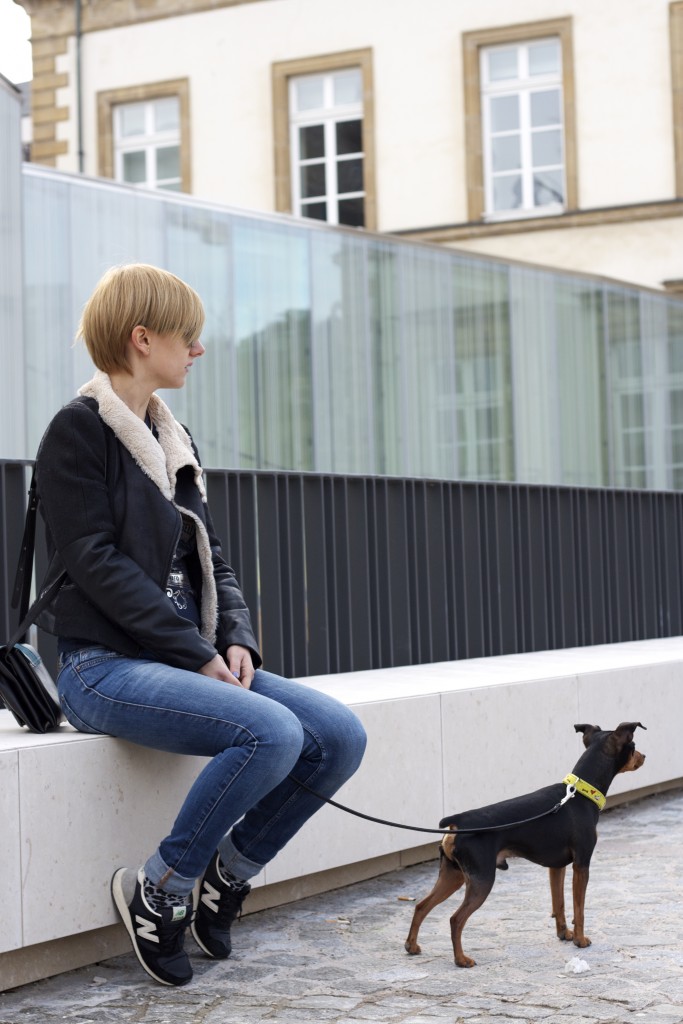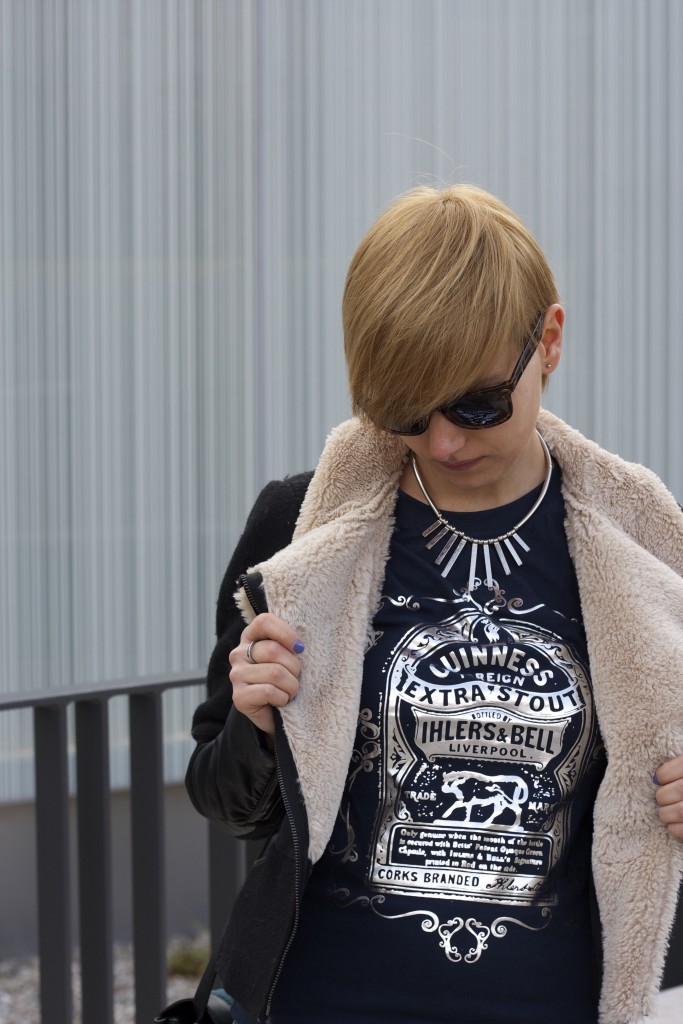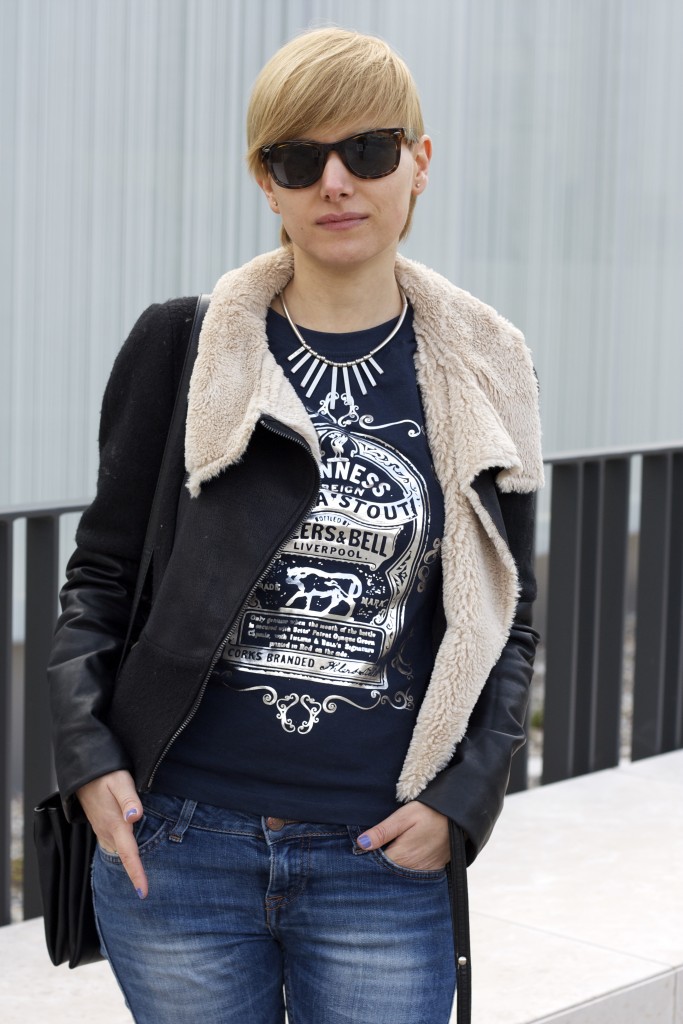 OUTFIT
Top: Guinness (from Guinness shop Ireland)
Jacket: Zara TRF
Jeans: Zara
Sneakers: New Balance
Necklace: H&M
Sunglasses: Barnoff
The good thing about casual Fridays is that you don`t need to think about what to wear for a long time. You can grab your blue jeans and combine it with t-shirt and sneakers if you want to go for a very sporty look ( as I did yesterday) or you can wear them with blouse and heels if you would like to give it an elegant touch.
I like both options, it depends on my mood and the weather here in Luxembourg if I choose the sneakers or heels.
What do you think about this outfit?
How do you like to combine your blue jeans?
Bis,
Betty
Photos by JJ