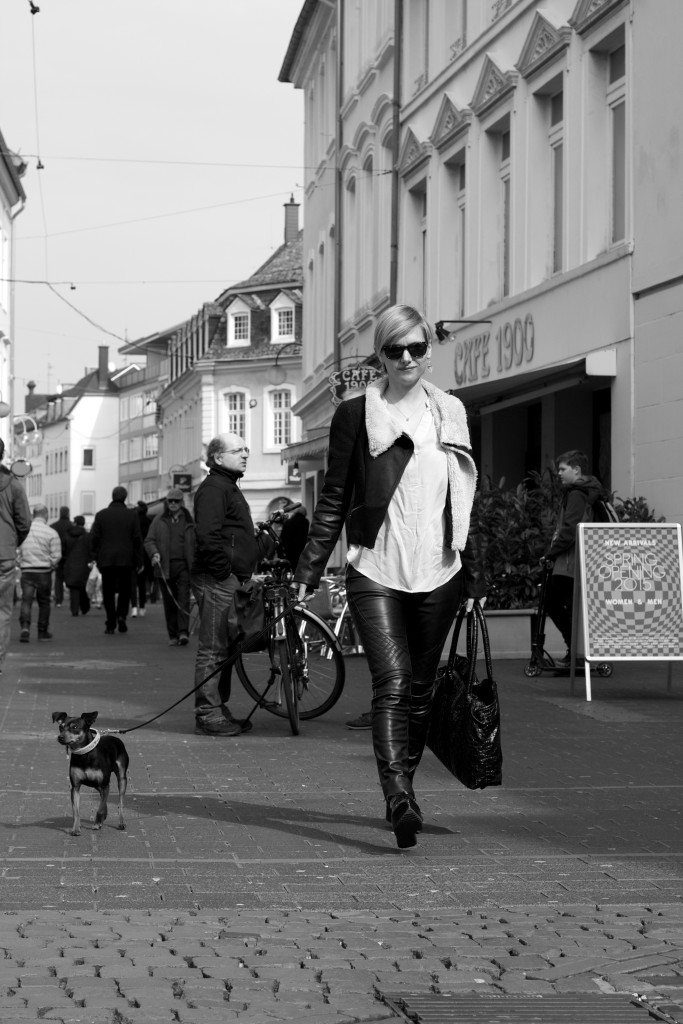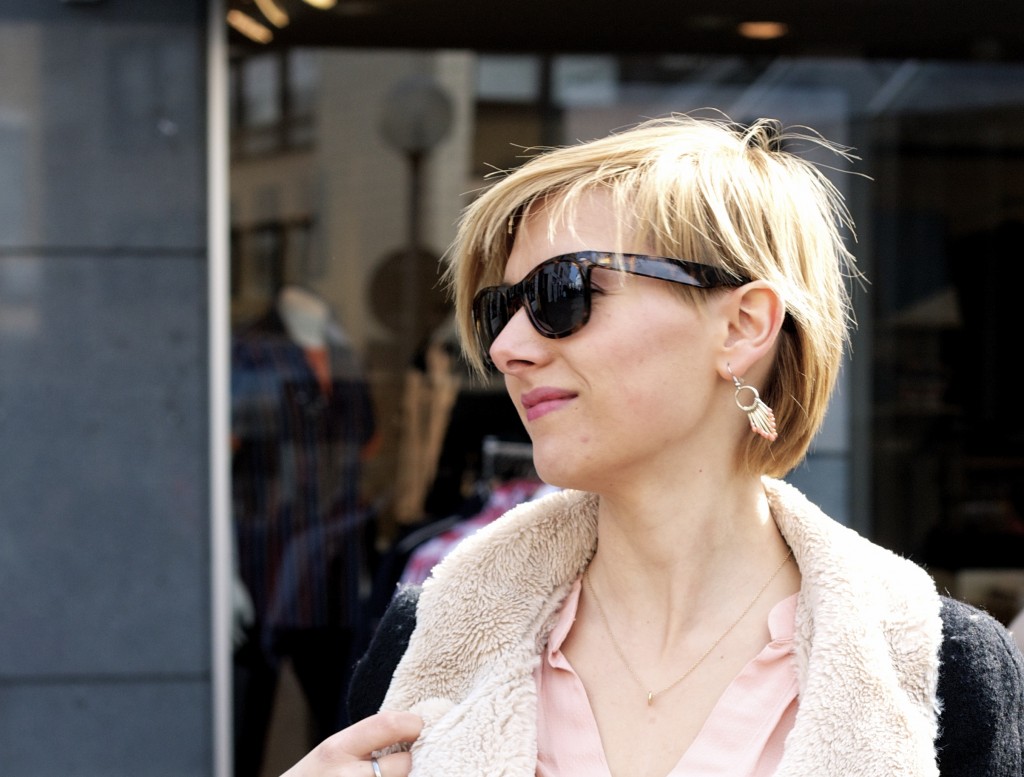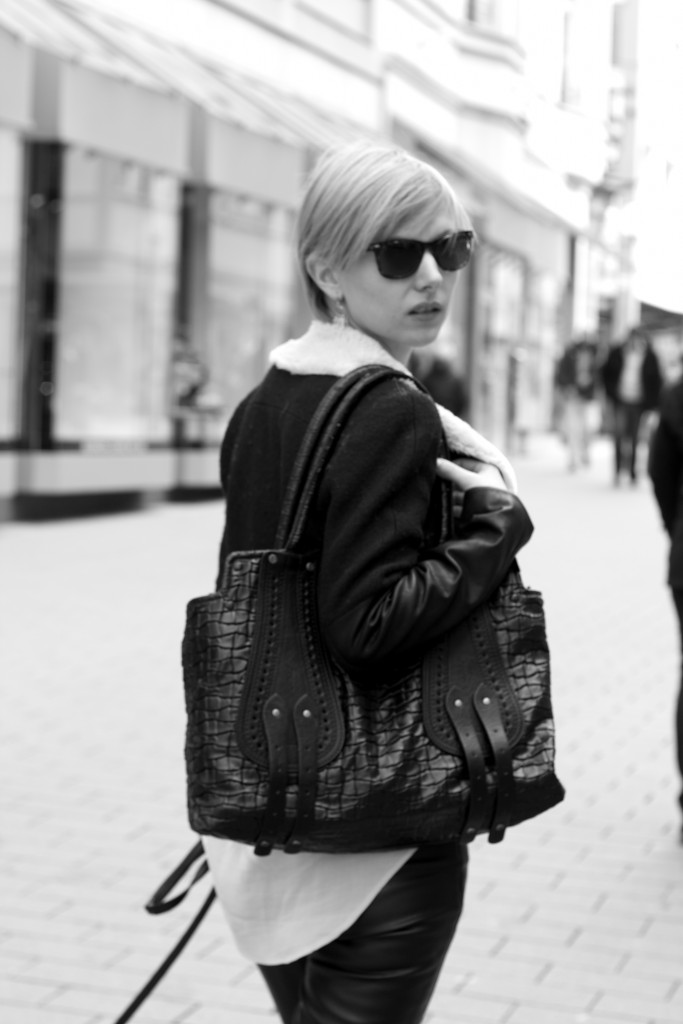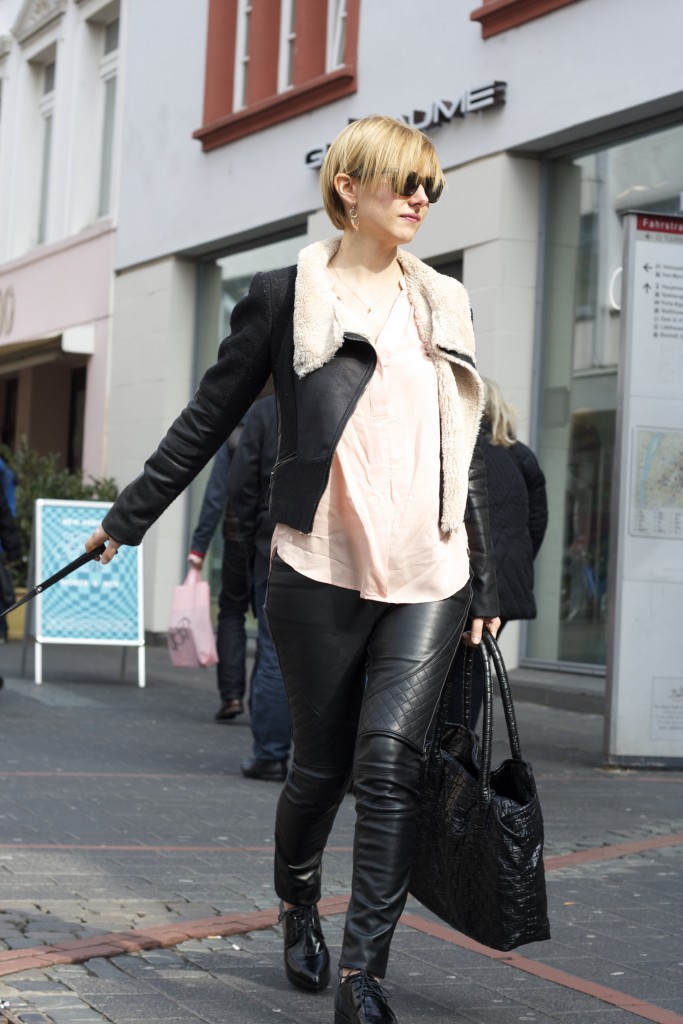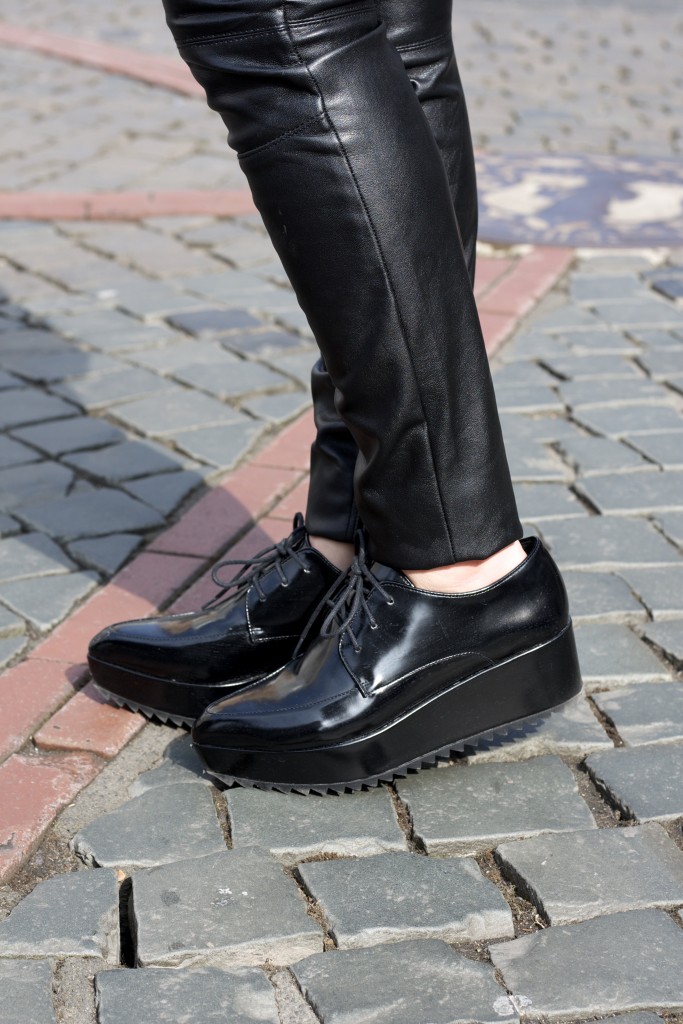 Let me tell you the brief story about this shooting:
This peach coloured blouse has been waiting for a while in my wardrobe but the weather was just not good enough to put it on.
Last weekend we were going to Trier and as the sun was shining I decided to give it a try. As we came out from the parking the cold wind, something I didn`t think about,  blew across my bones and by reflex I zipped up my jacket so my freshly ironed blouse got completely wrinkled.
As we were shooting the photos I unzipped my jacket to get some photos of the blouse and I haven`t noticed this `mistake` until I got home and I saw the enlarged photos. If I was living in Trier I would change outfit but as we are not living close by this was not an option.
This is how I ended up with only two acceptable full outfit photos and more of the details pictures.
I combined the blouse with faux leather pants, shiny platform shoes and a faux leather bag. As for the accessories I put a minimalistic necklace and earrings.
I know you might be curious about the reality now,  so I will make an exception and share one of those photos.
I even found a wall that was matching the colour of the top, but then…it looks like  the end of a typical workday when you come out from the office and the same clothes that looked sharp in the morning become `tired` as yourself.  🙂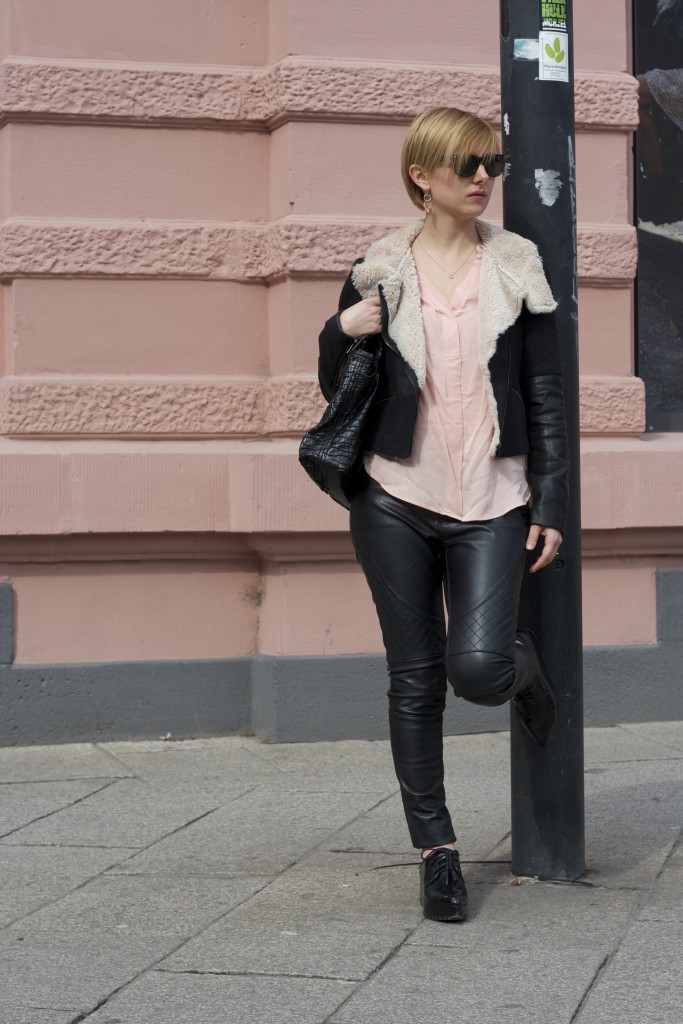 OUTFIT:
Jacket: Zara
Blouse, Pants: H&M
Shoes: Mango
Bag: P…S…Fashion
What do you think about this outfit?
Do you like to wear leather pants?
Bis,
Betty