The first time I visited Vapiano in Budapest I would`t have imagined, that a couple of years later I will have the opportunity bake my own pizza in Vapiano Luxembourg Gare!
But how did I end up behind the scenes of Vapiano?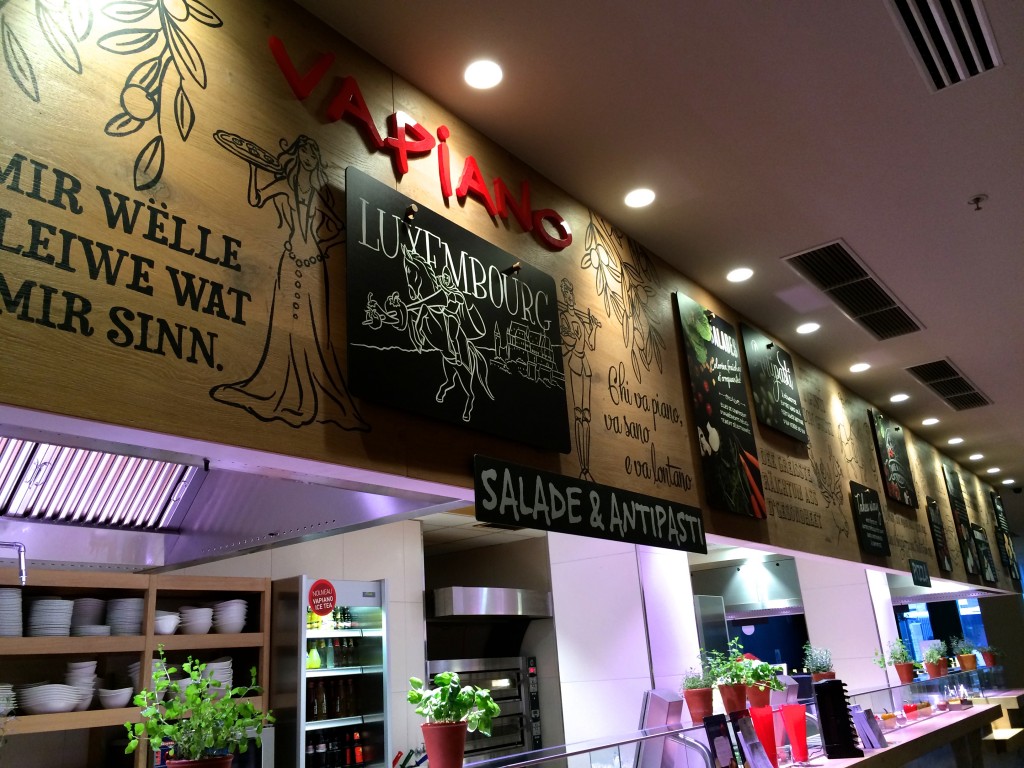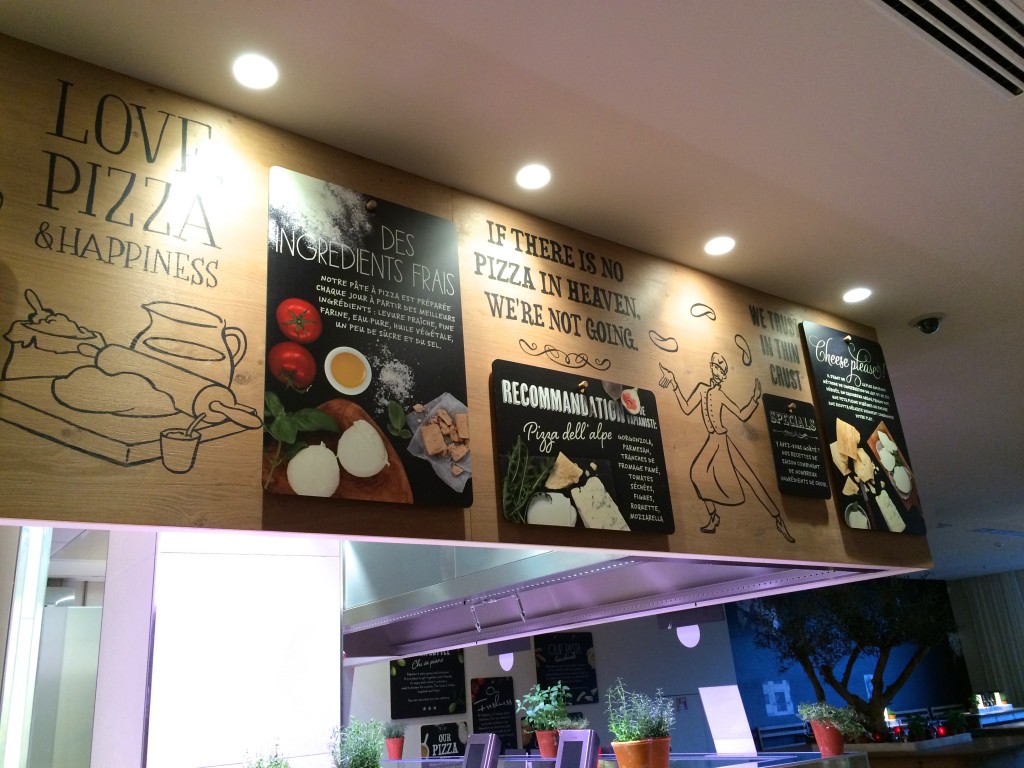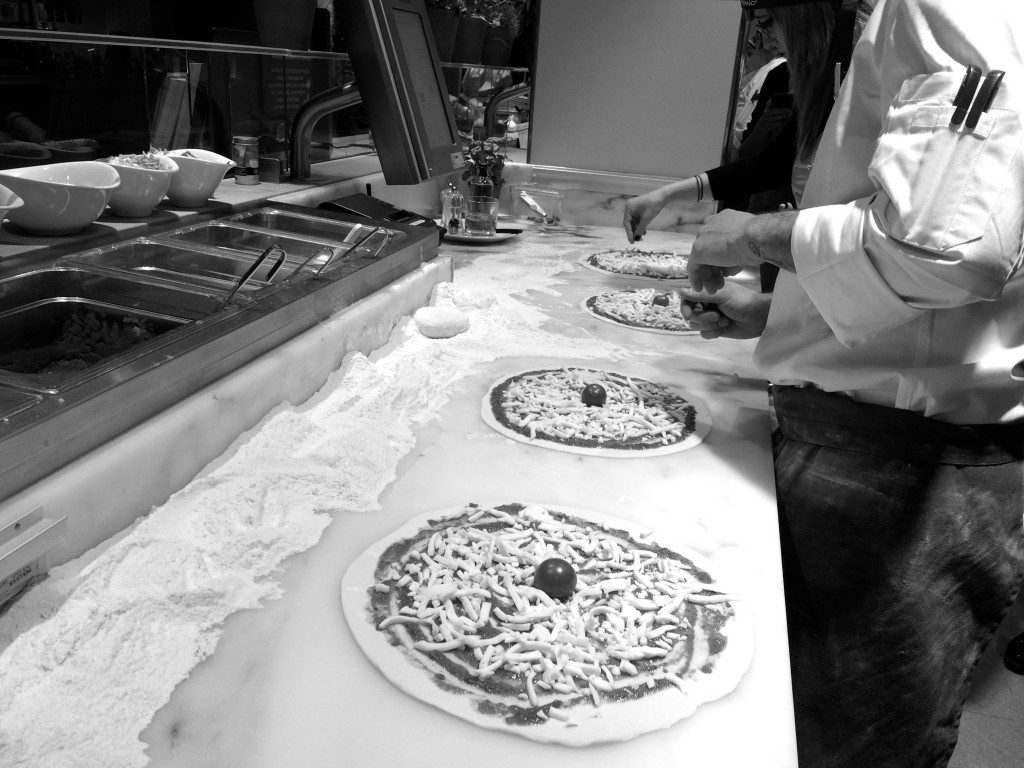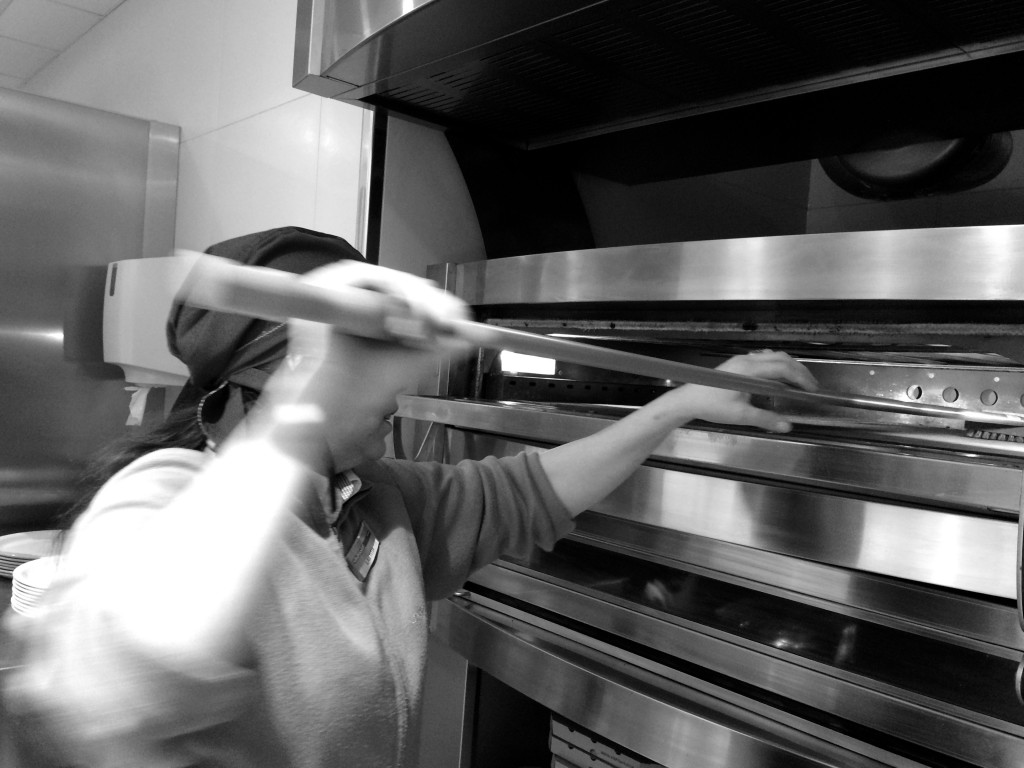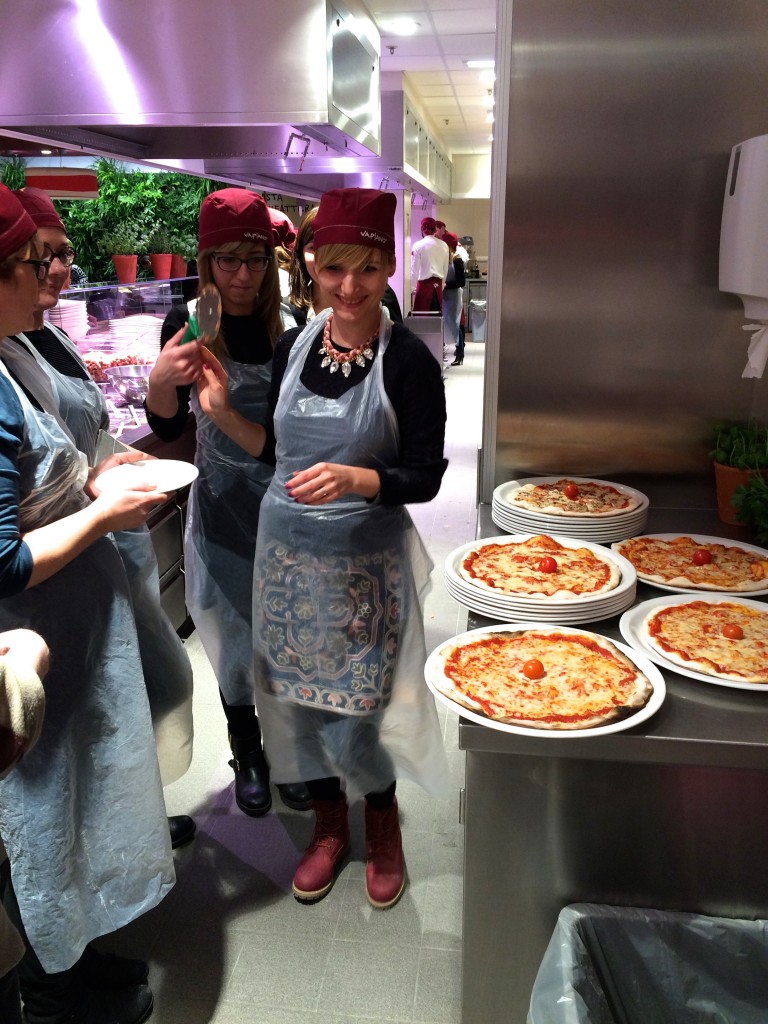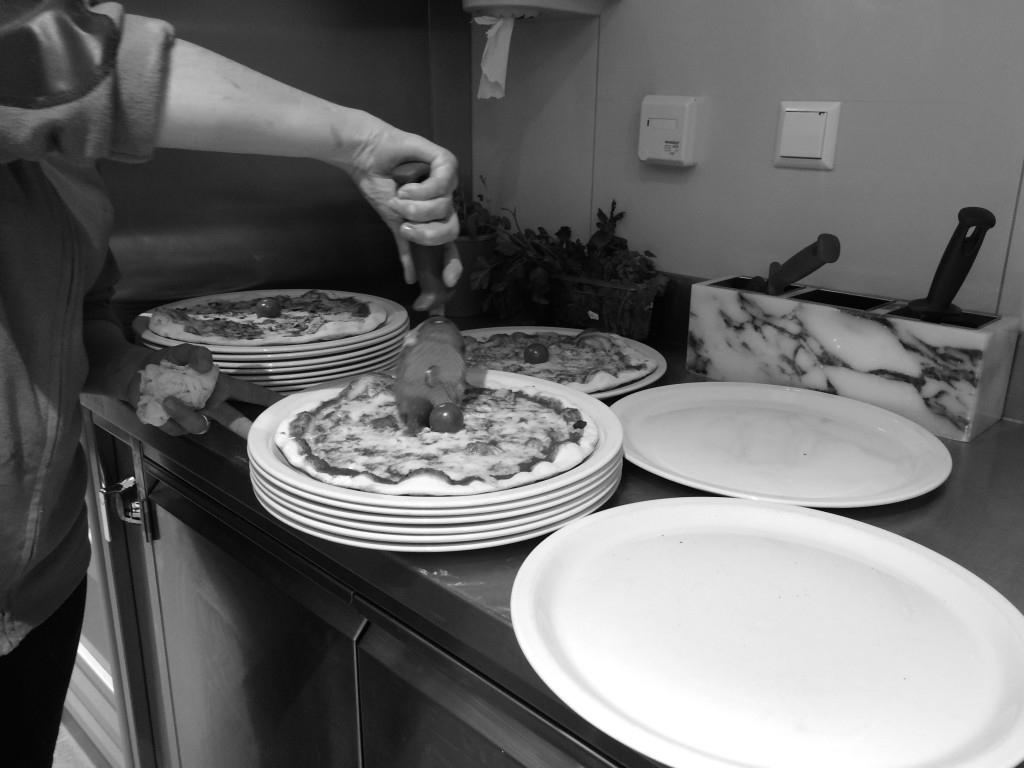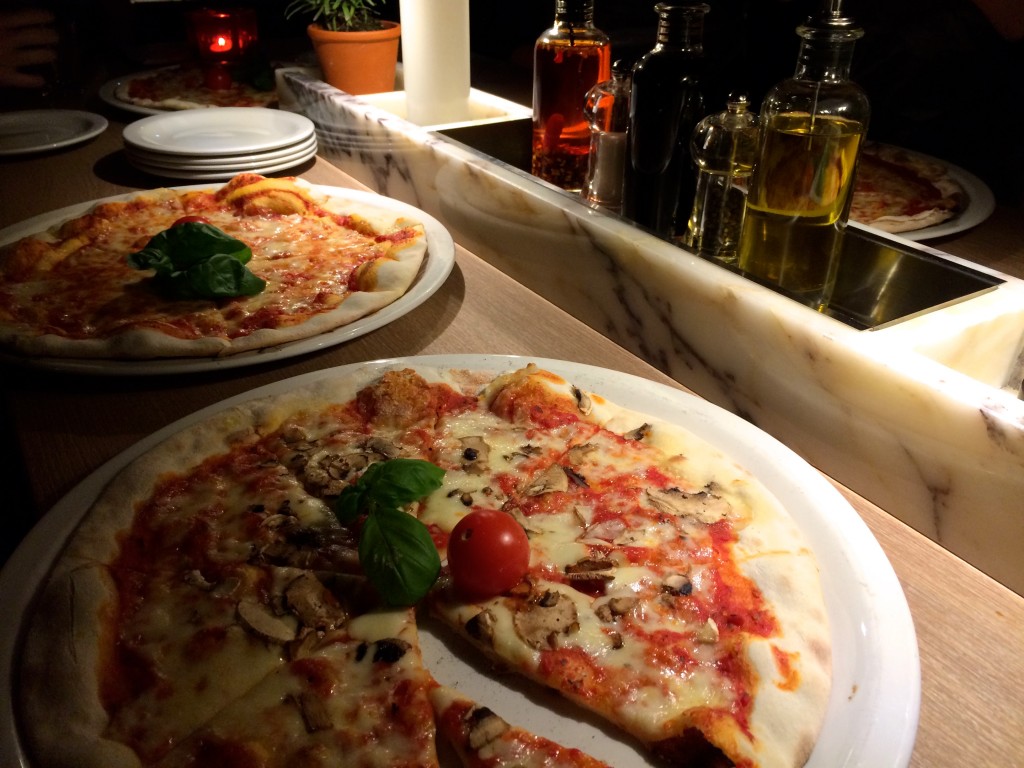 The members of blogger_LU (luxembourgish blogger community) were invited for a cooking course at Vapiano Luxembourg Gare.
As a huge fan of Vapiano  and a cooking enthusiast I  enjoyed this evening so much! I baked my own funghi pizza and even put it in the owen!
After eating the tasty pizza it was time to make some desserts in the Pasta Manifattura!
As you can see, it is all surrounded by glass so that the guests can see how the pasta and the desserts are made.  Isn`t that cool?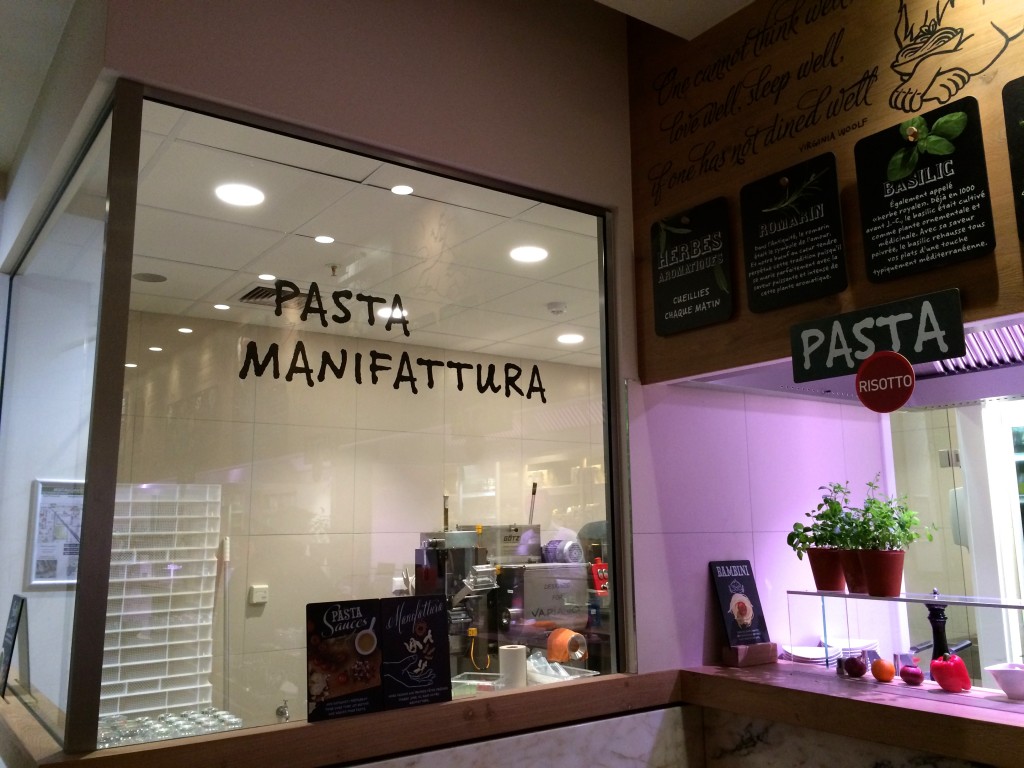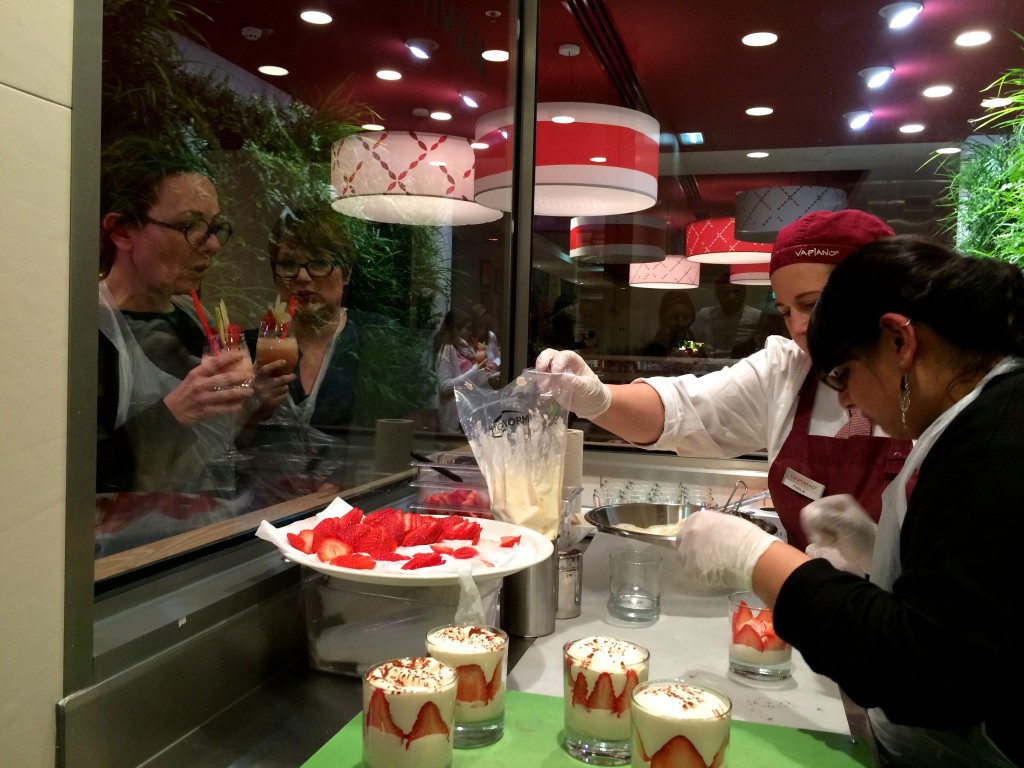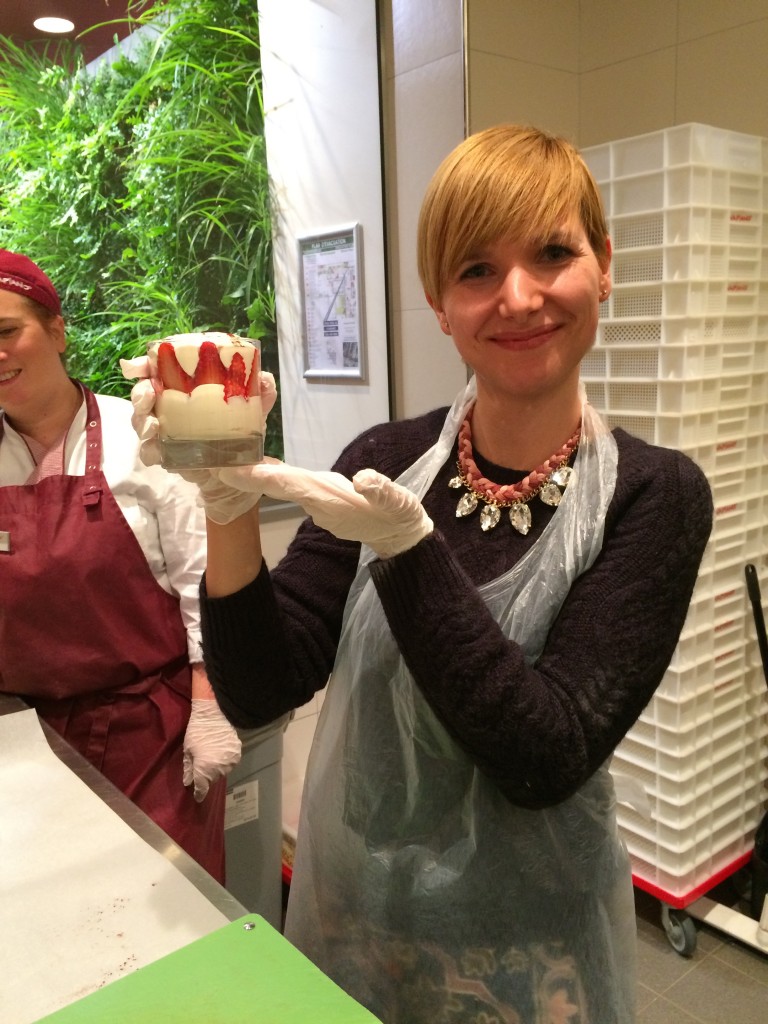 A  nice Italian lady from Rome, who is the pastry cook of Vapiano, showed us how to prepare a Crema alle Fragole. I was very proud of my first glass dessert!
If you haven`t visited Vapiano before you should try it out!
They have hand manifactured pasta that is made freshly at the restaurant. They will prepare your favourite dish right in front of you! You can enjoy your meal at long oak tables and pick some leaves from the fresh basilic and rosmary herbs placed in the middle of the table or from the herb garden.
They are not there for decoration!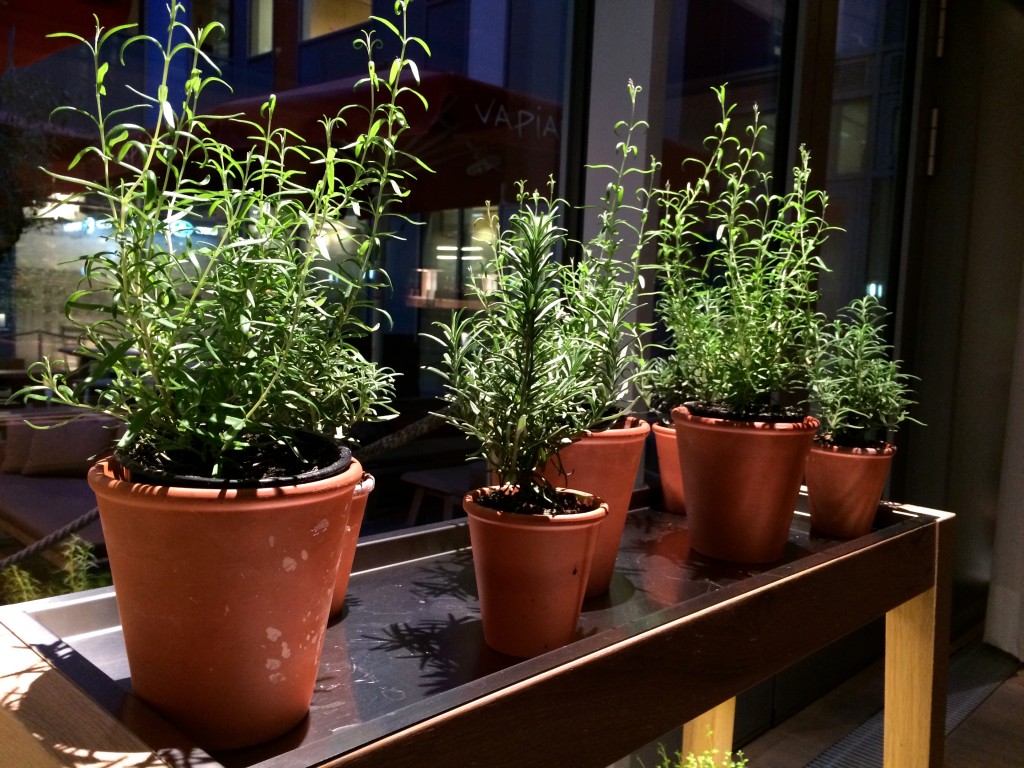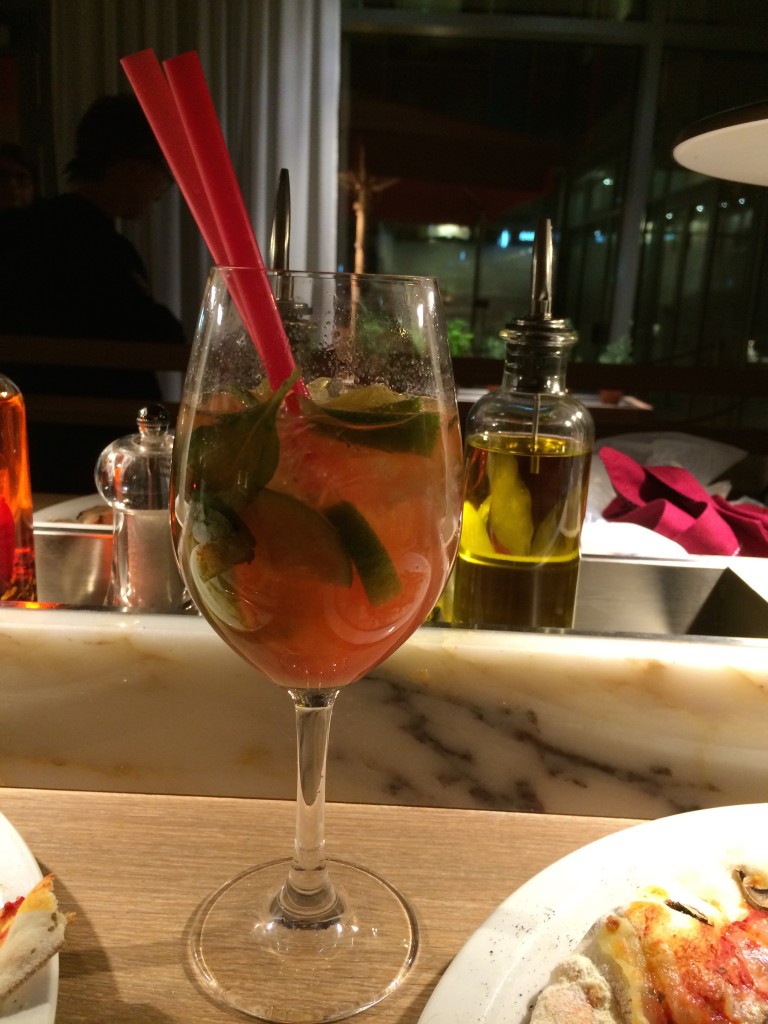 Vapiano is all about going out for a lunch or dinner and having a nice chat with your colleagues or friends.
I spent an wonderful evening together with  my fellow bloggers: it was so nice to meet new faces, chat and eat the delicious meals we prepared and conclude the event with a tasty glass of Strawberry Mojito.
For this occasion I wore:
Pullover- H&M
Skirt – Zara
Tights – Calzedonia
Boots – Timberland
Necklace – NafNaf
Many thanks to Vapiano Luxembourg Gare for this fantastic event and goodie bag!
Have you visited Vapiano before? What is your favourite meal?
Bis,
Betty