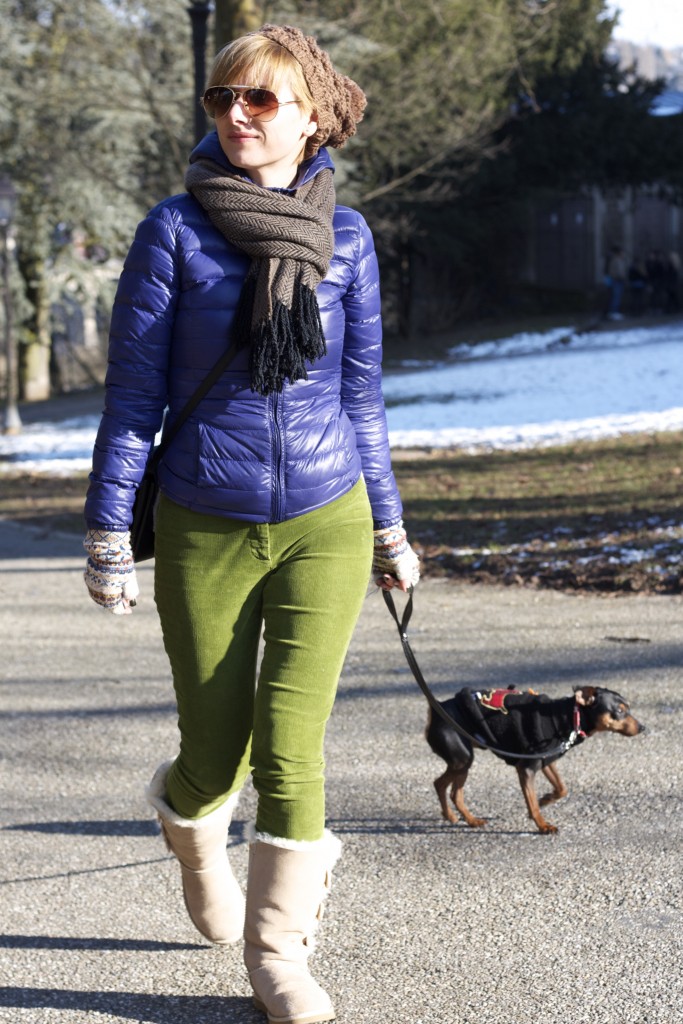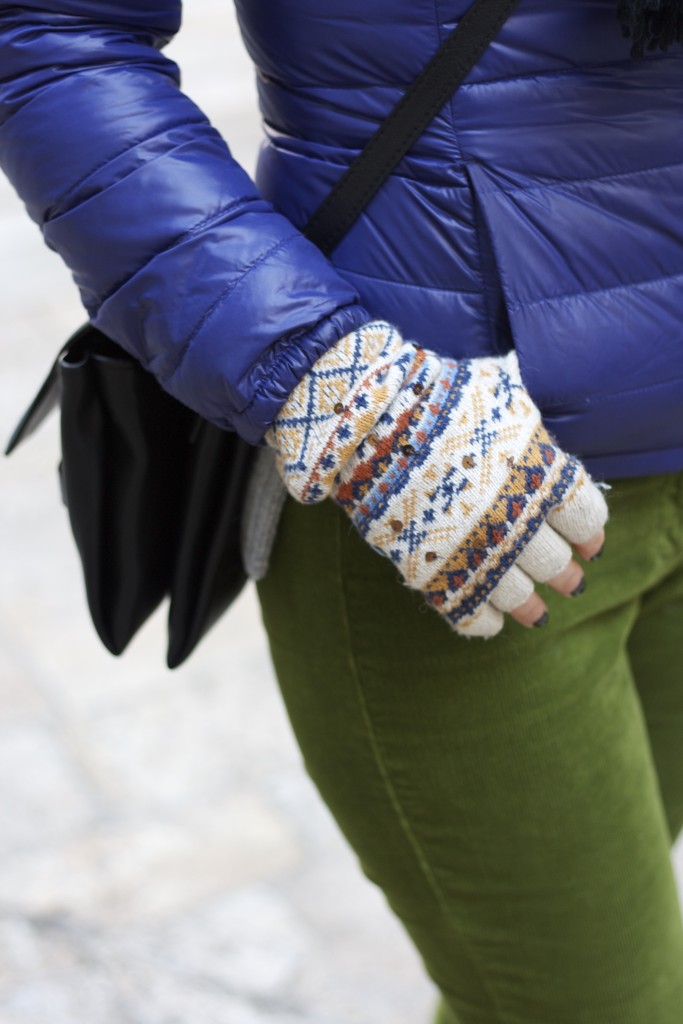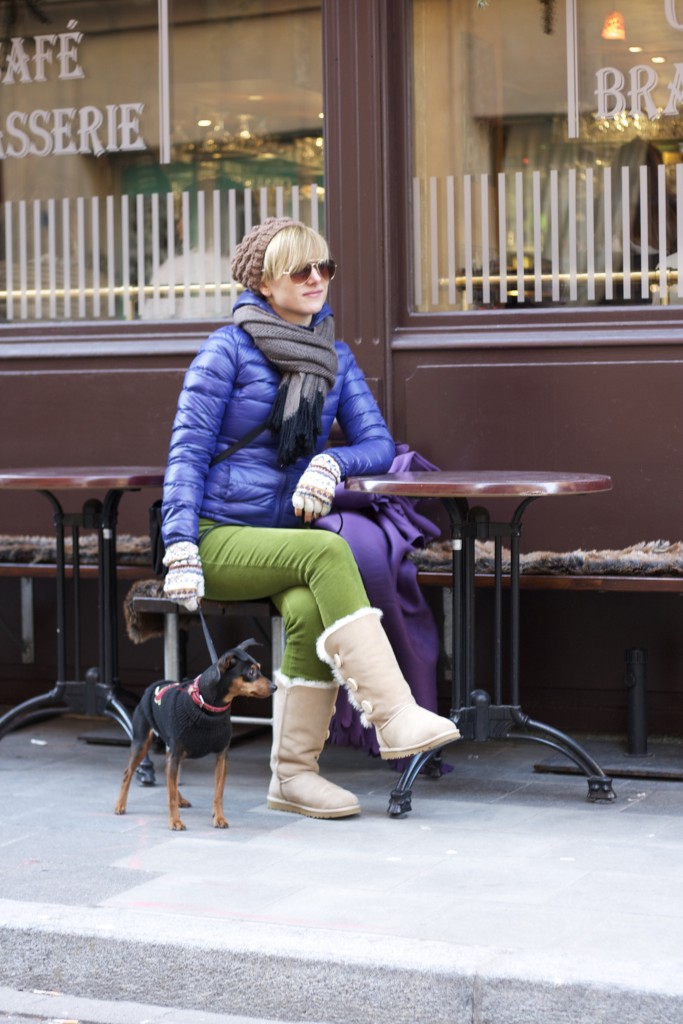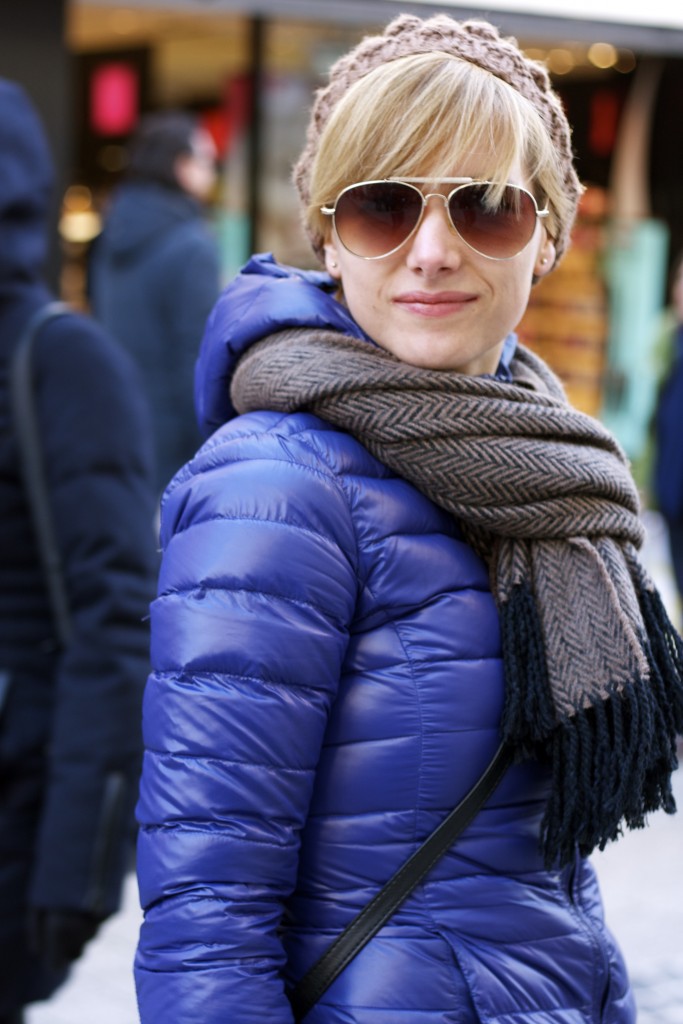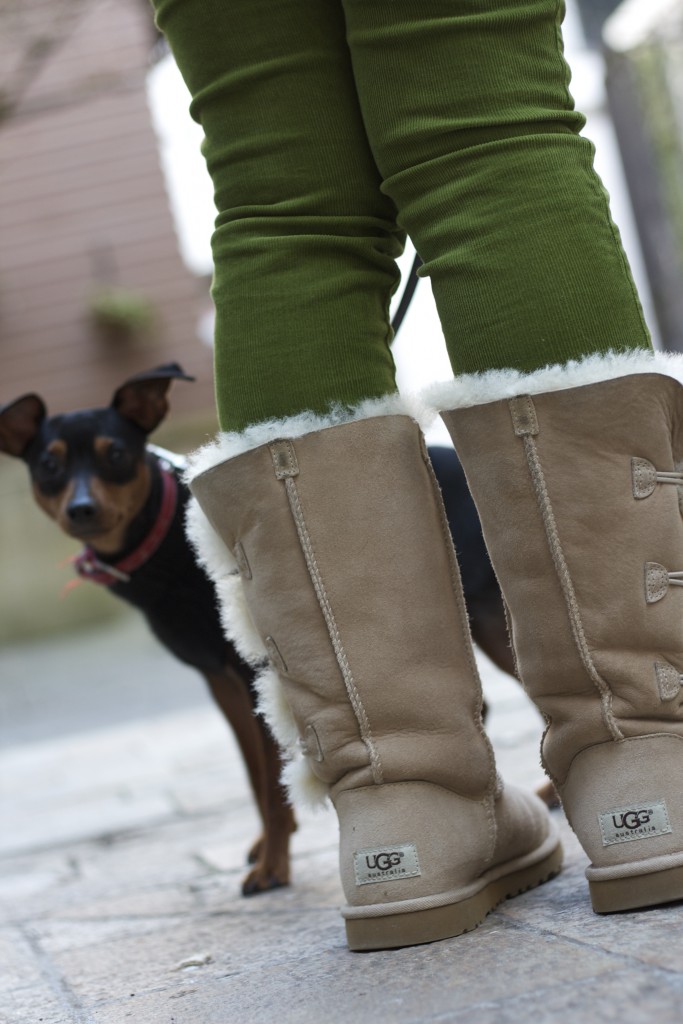 OUTFIT
Jacket, trousers – Benetton
Scarf, beanie – P…S…Fashion
Boots- UGG
Bag- Promod
Sunglasses – Mango
Gloves – H&M
Two weeks ago we went for a walk in Luxembourg, the sun was shining and I felt like wearing something colourful and comfortable.
I love Benetton when it comes to colourful clothes so I combined my purple jacket with leaf green cord trousers.  These two colors look so great when combined.  It is also advised for girls with green eyes to use purpe and violet makeup, I use these shades often as well.
What do you think about this outfit? Do you like to wear colourful clothes?
Bis,
Betty