Prince Charming welcome cocktail & fresh bites! This is the beginning of `Oh` so LUSH Blog Party!
The LUSH Luxembourg team prepared another fantastic and entertaining  evening to introduce the new special edition collection for  Valentines Day!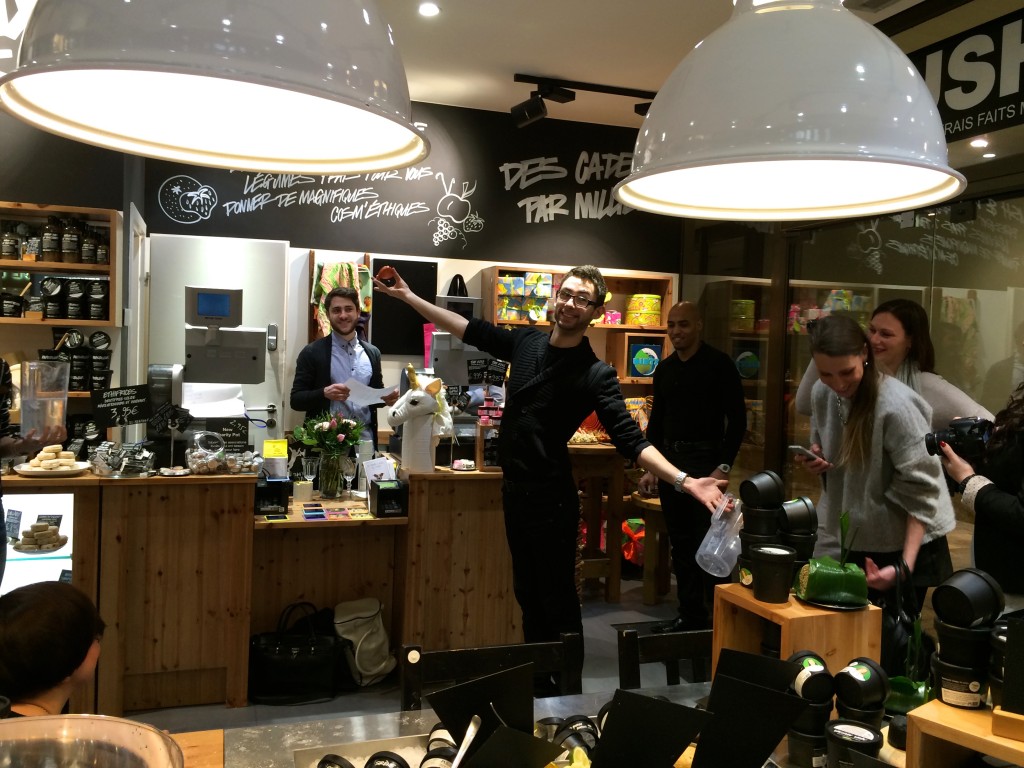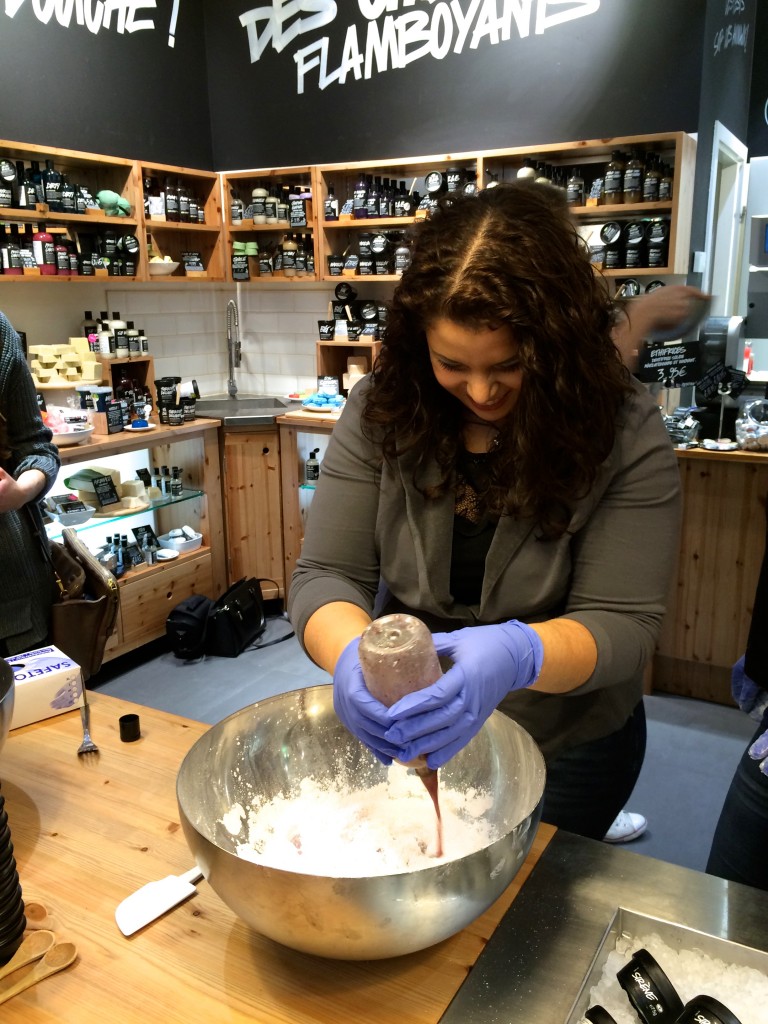 Melting hearts:
Testing silky shower gels:
Played foam chain game: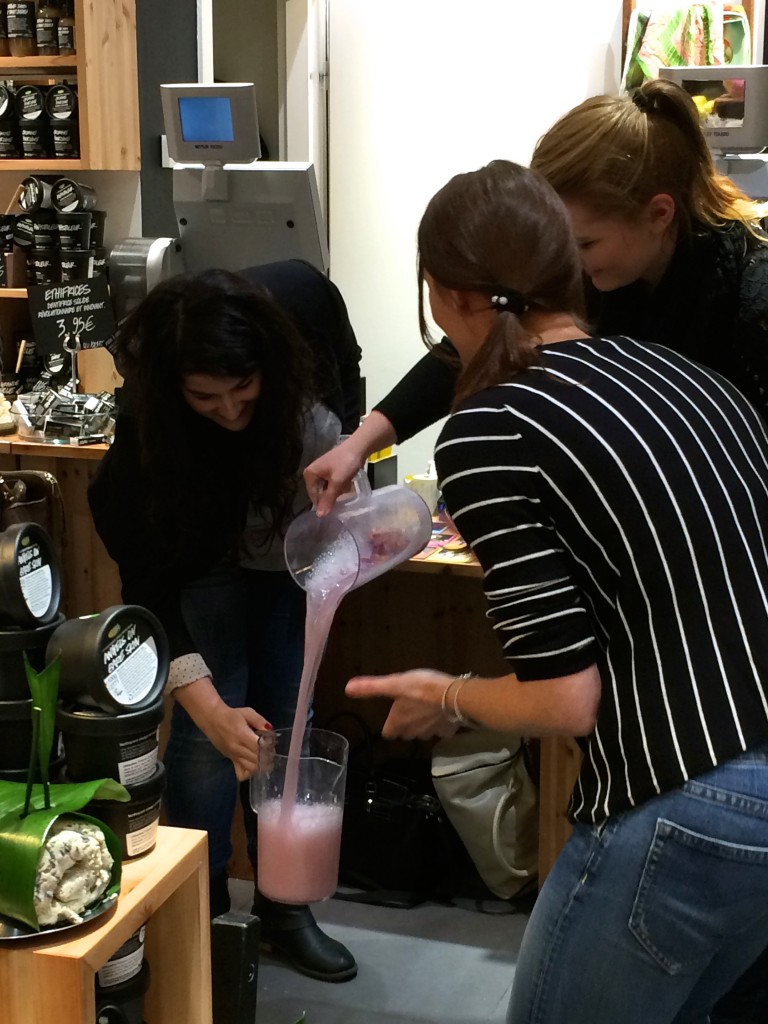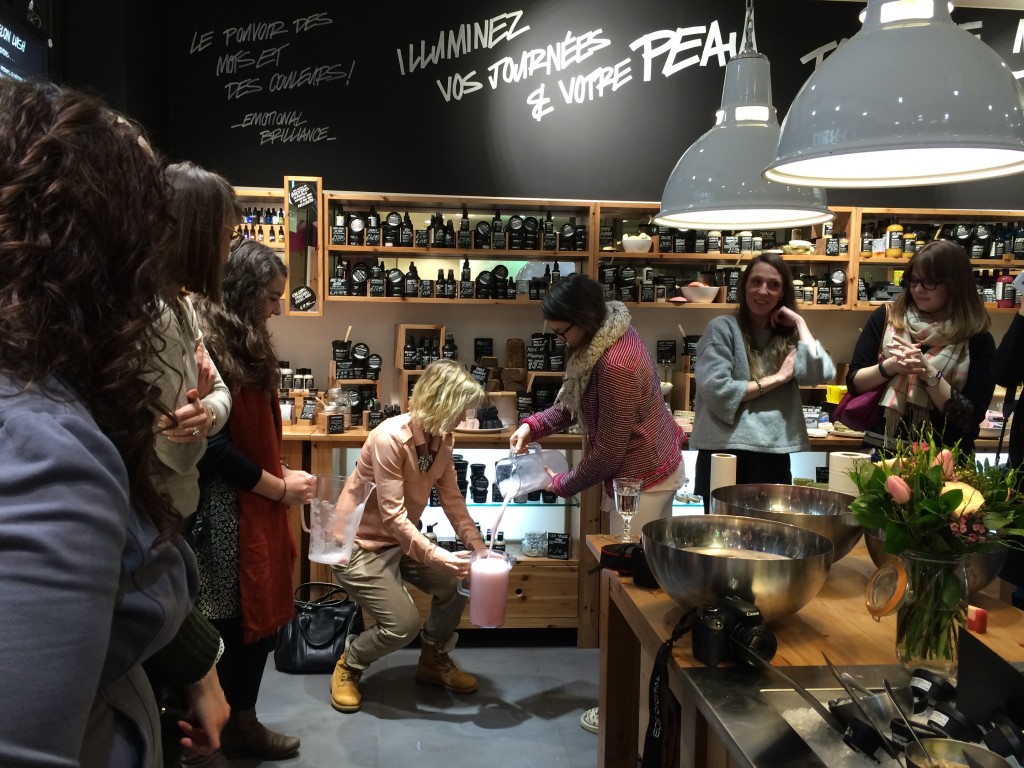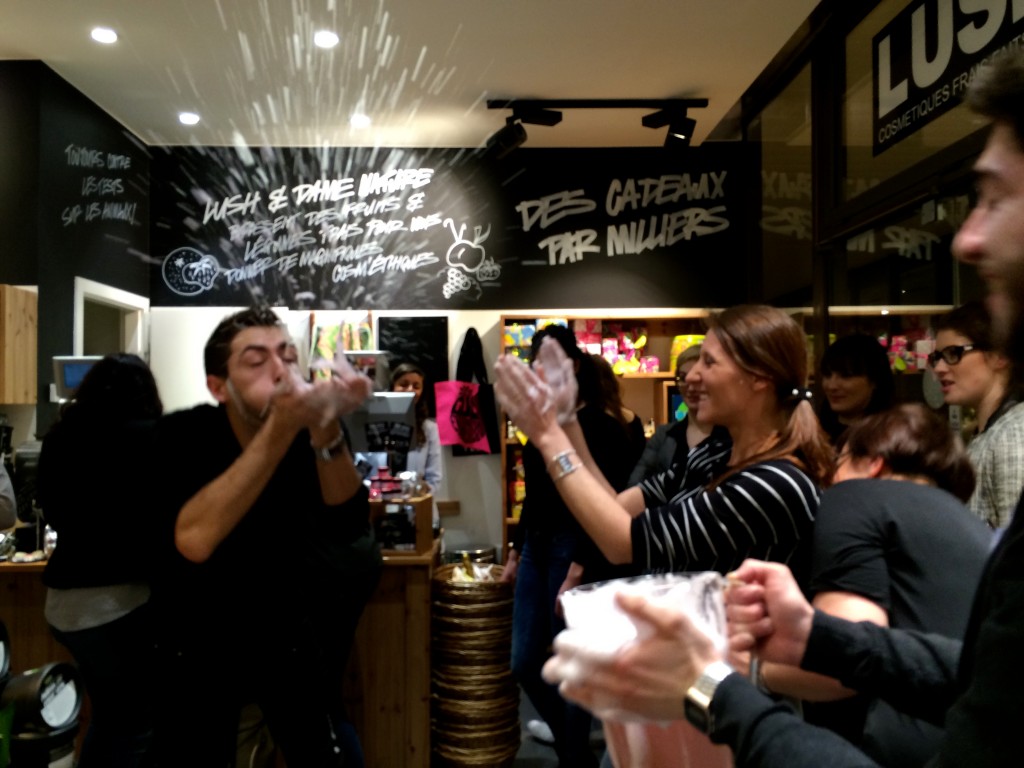 And got gift tips for our Valentines. <3
My favourite one was this  "Love Birds of Africa"  scarf with what you can wrap any of the gift boxes you choose for your sweetheart.
I fall in love with the whole handmade Valentine`s collection!

It smells so good and psst… they contain some aphrodisiac. 🙂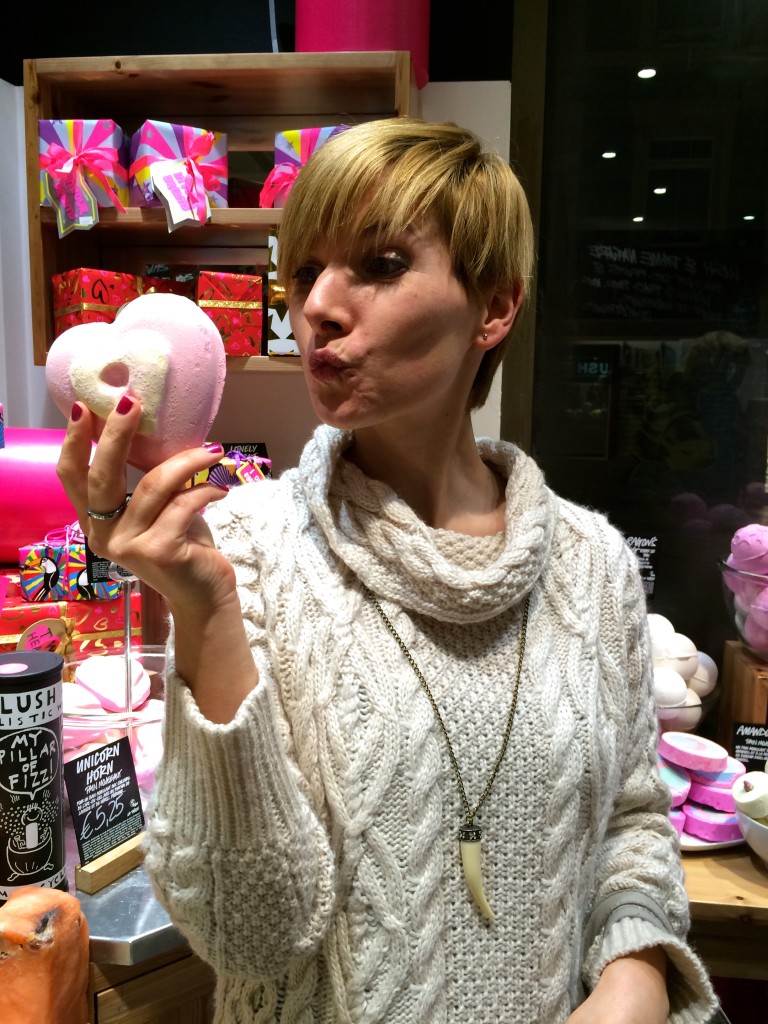 Thank you Lush Luxembourg for this super event!
My Valentine`s day collection review is coming soon! Stay tuned!
With one shall I try out tonight?
Bis,
Betty