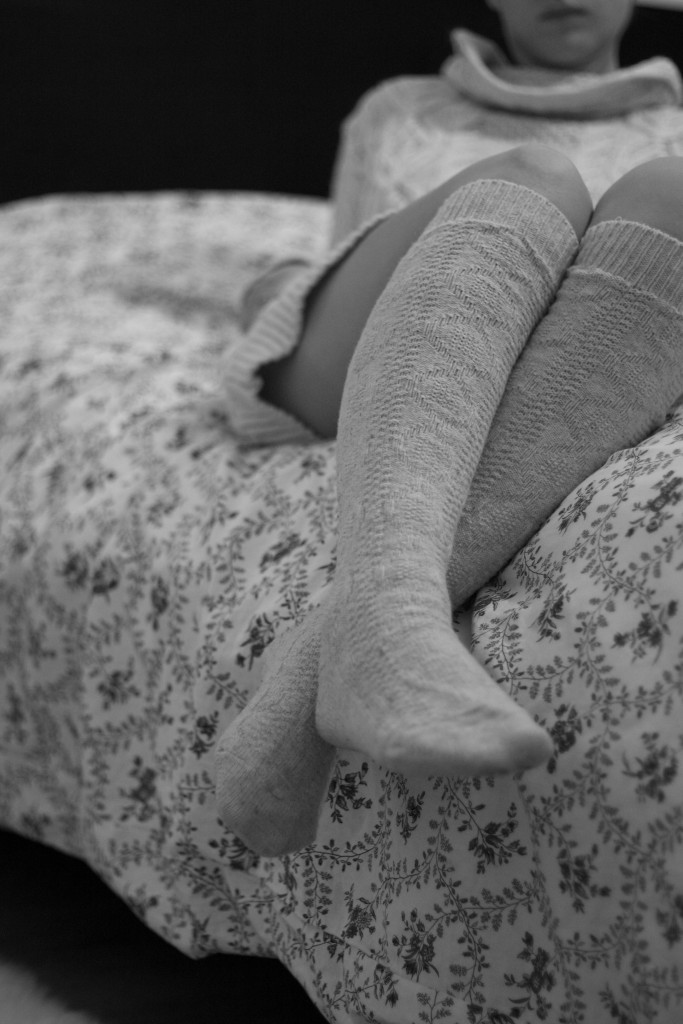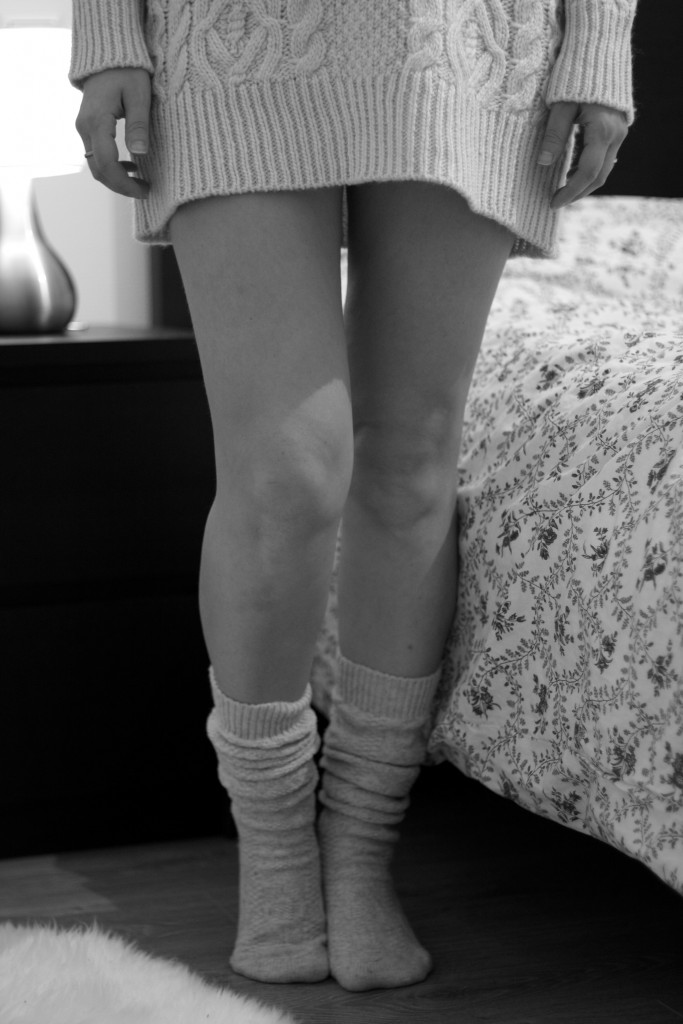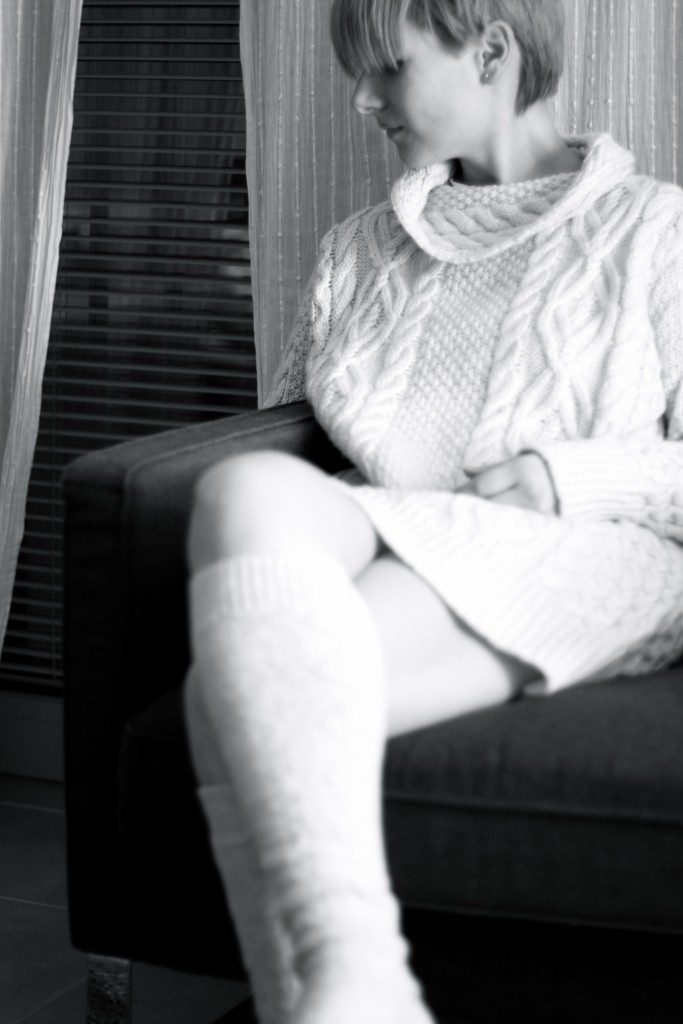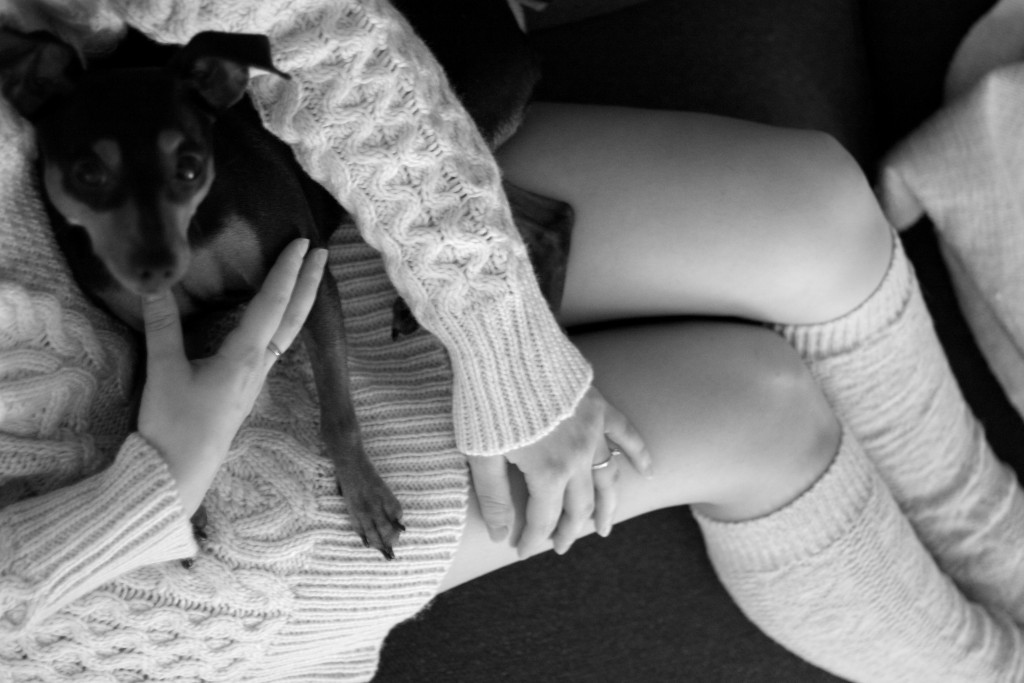 This Sunday was one of those lazy days when it`s snowing outside and I just feel like staying indoors wearing warm knitwear, reading books and drinking a lot of tea and hot chocolate.
I was wearing Zara knit dress that I found during the sales and Calzedonia socks.
I love knit dresses! They are practical and easy to combine in many different ways. You can wear them at home and outdoors as well.
How was your Sunday?  What do you usually wear at home?
Bis,
Betty