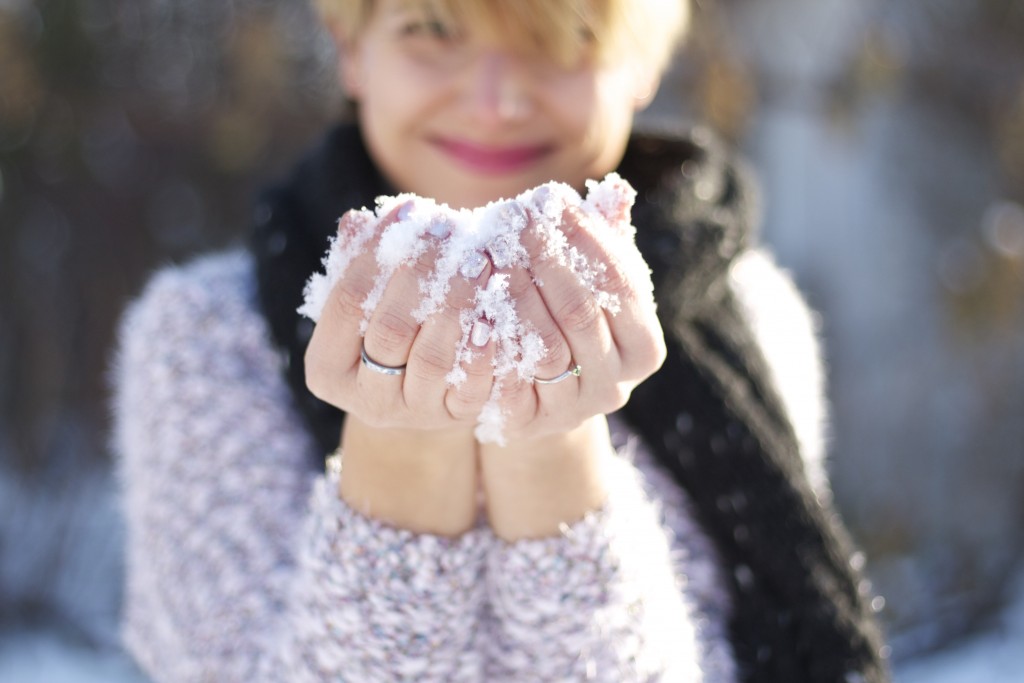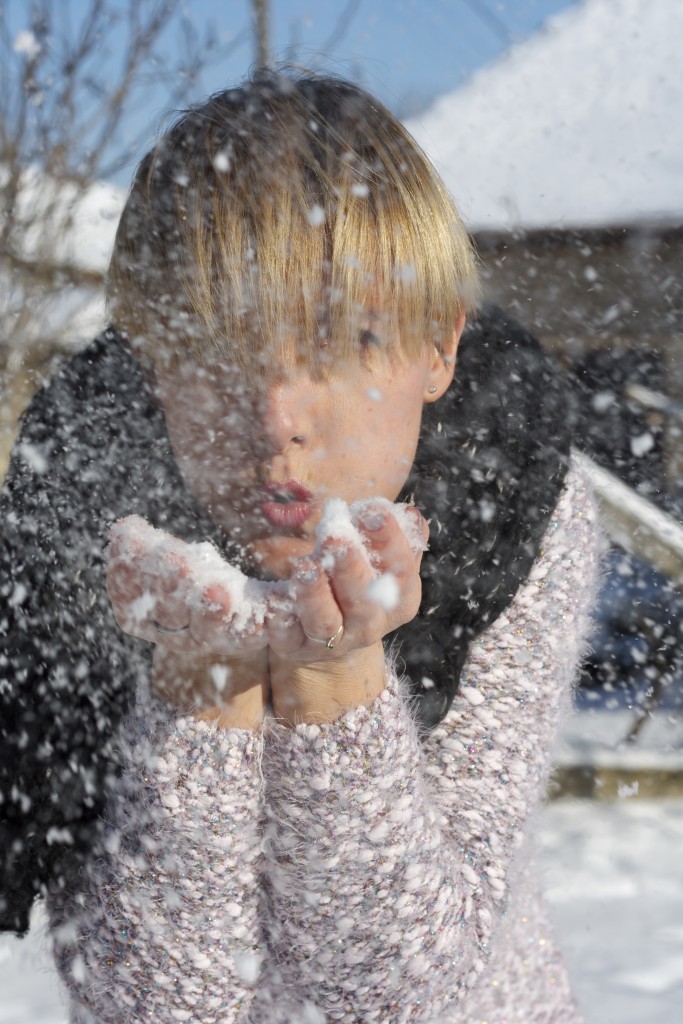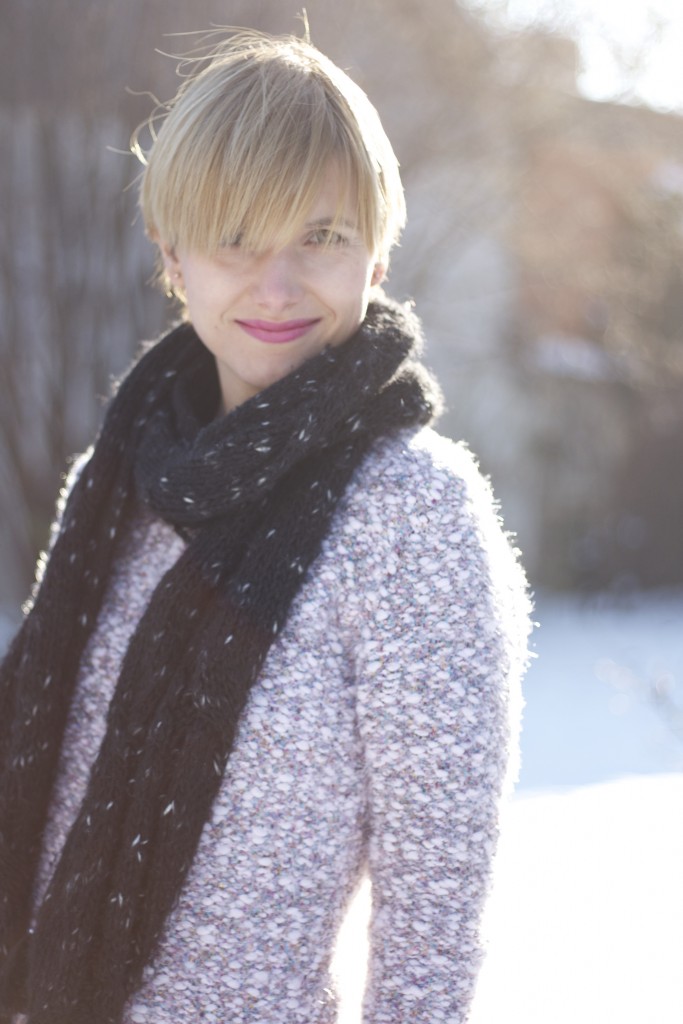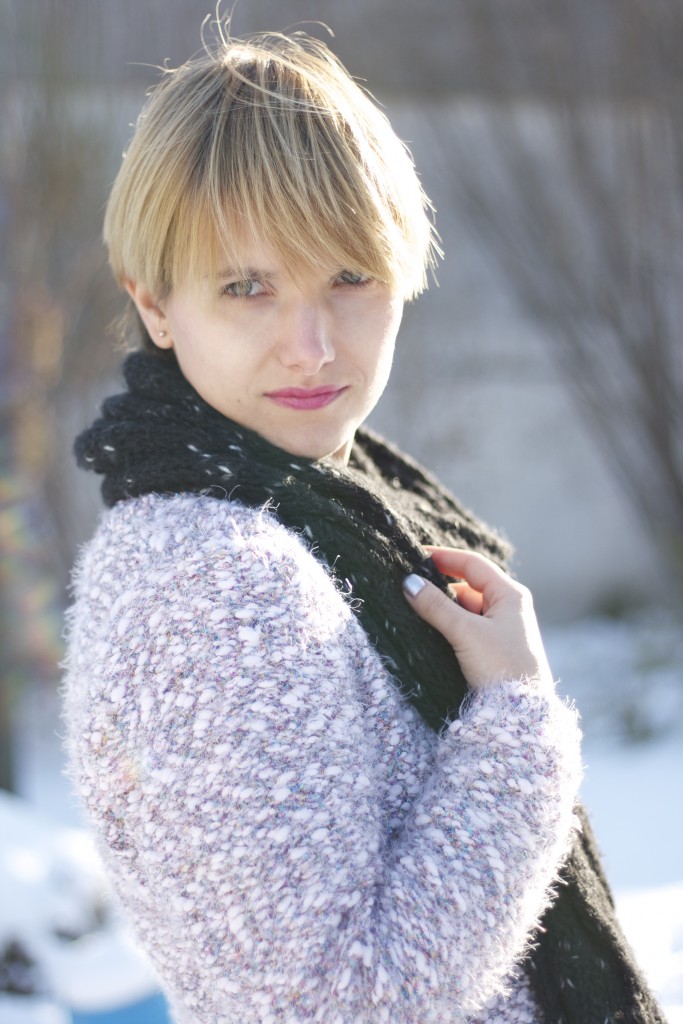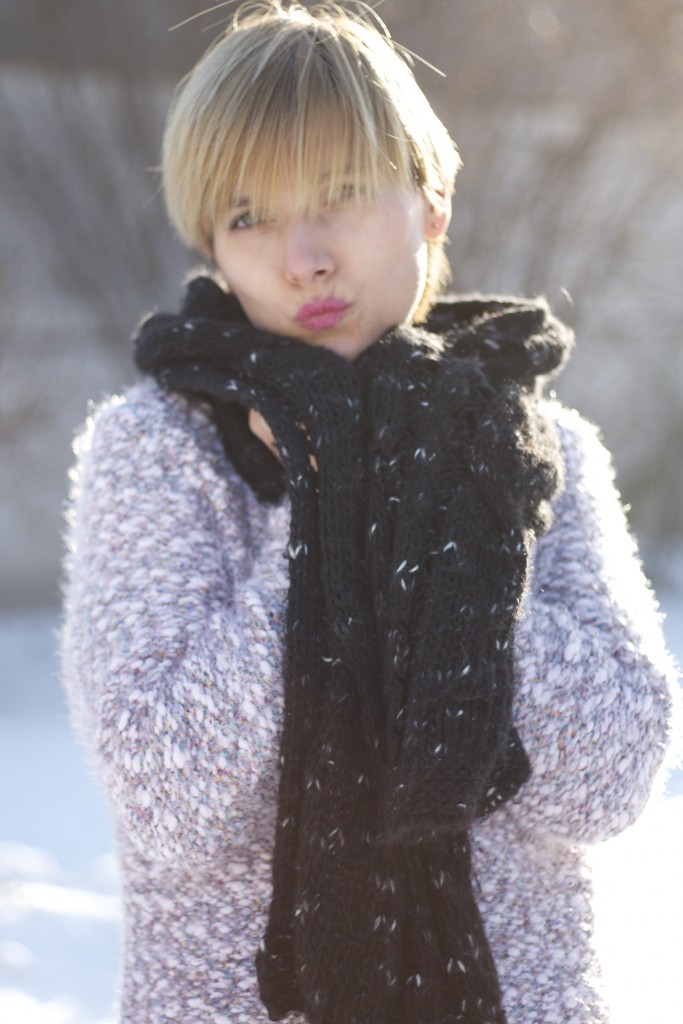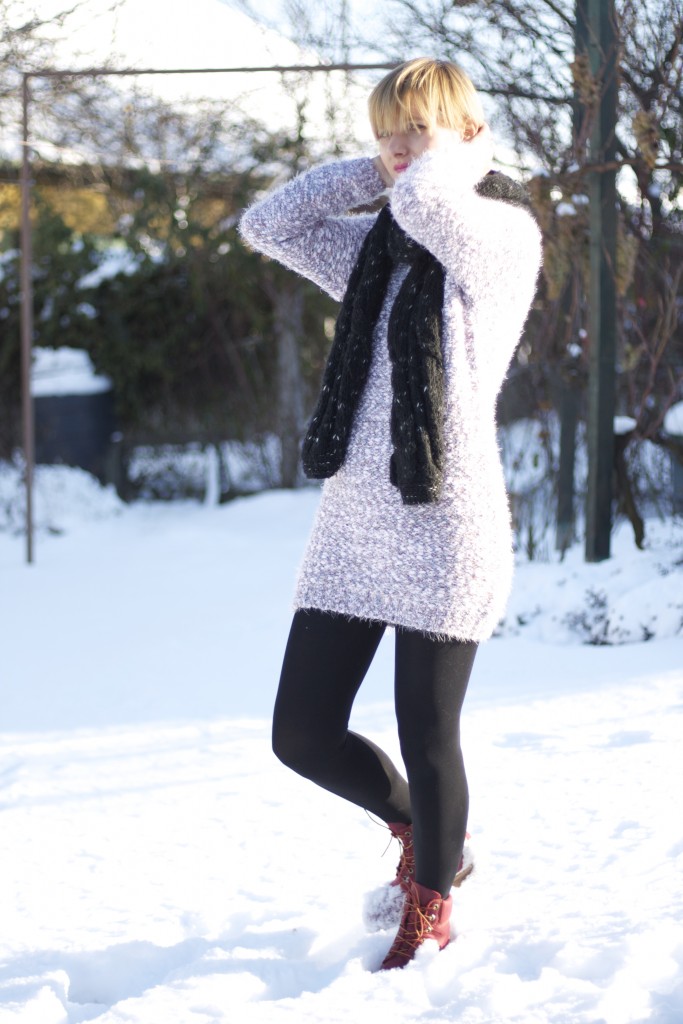 It looks like it will be a white New Year`s Eve this year! The streets will be magical with the lights and snow. Time to wear my sparkling pullover dress combined with this tights and Timberland boots.
Are you  planning to spend some part of the New Year`s Eve outdoors?  Try out a similar outfit but of course don`t forget a warm jacket and scarf.  Once you arrive to party venue where you will spend the rest of the night you can show your sparkling dress. 
I will wear a silver manicure with some glitter on it and match it with a silver eyeliner and pick lipstick. 
Can you imagine an extreme hairstyle for ushering in the new year? Then stay tuned, shortly I will share my new year hair suggestion!
OUTFIT
Dress – CiaoMilano
Tights – Calzedonia
Boots – Timberland
Scarf – Promod
What are your thoughts on this new year`s eve look?
Bis,
Betty