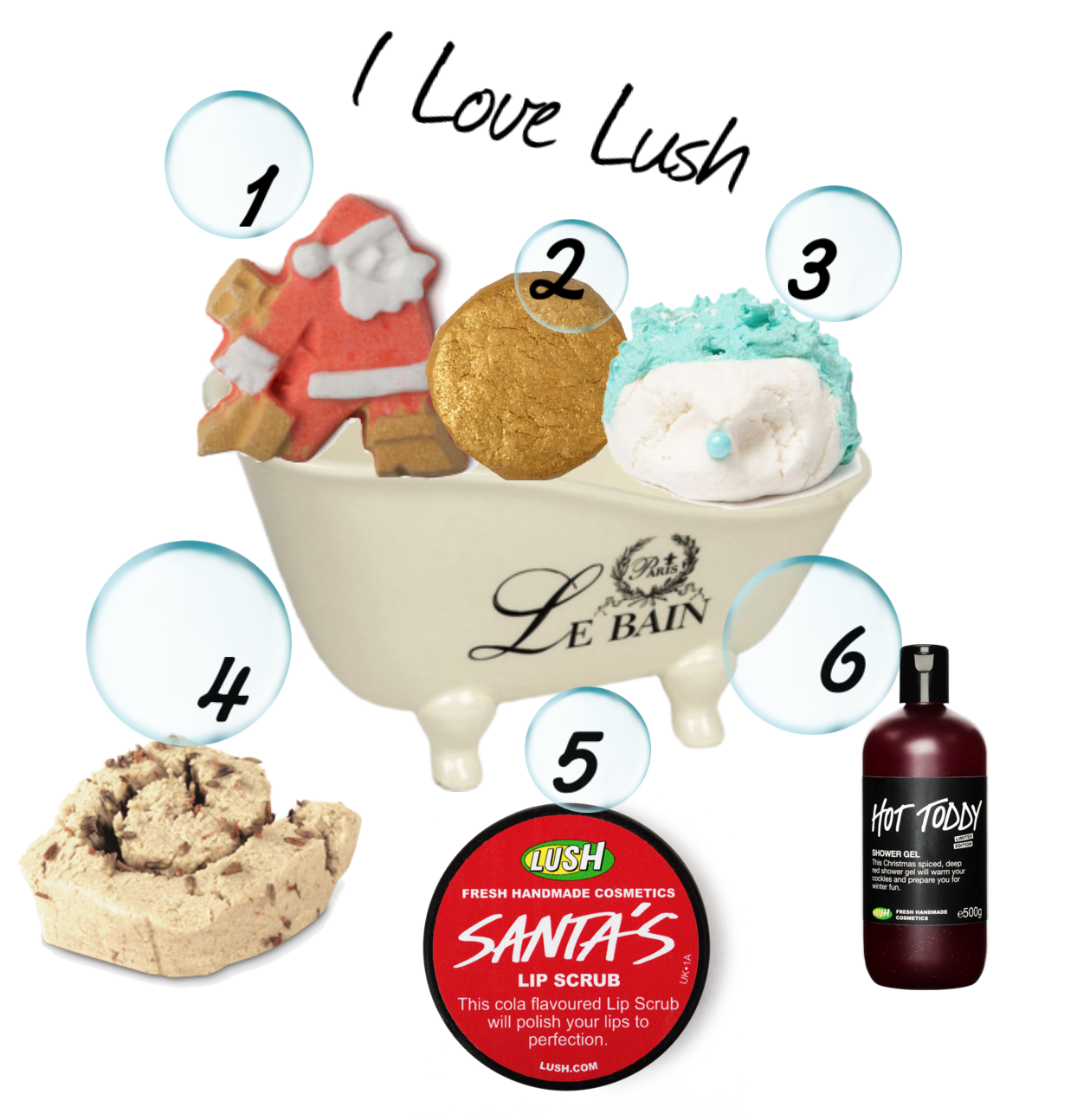 After coming back from Christmas market & shopping, packed with gifts isn`t it a good idea to draw a hot, steaming bath for yourself and add some of the LUSH christmas edition bubble bars or bath bombs?
My favourites of this season are:
         1. Dashing Santa: this moving Santa bath bomb has a refreshing scent of mandarin oil, bergamot oil and orange flower. Your boyfriend will love it too! 
          2. Sunnyside Bubble Bar: have you ever had a bath in Gold? If no you should definitely try this bubble bar with citrus scent. And you don`t need to worry you won`t end up shining like a star rather you will feel like a star! 
          3. Christmas Hedgehog Bubble Bar: this little guy is made of organic shea and cocoa butters as well as relaxing essential oils, such as rose absolute and ylang ylang. You will enjoy a lot of bubbles and he will make your skin extremely soft. 
 Now that you finished your aromatherapy bath, you might also want to pamper your face. At the LUSH blogger breakfast I had the opportunity to contribute in the preparation of this fantastic cleanser:
         4. Angels on bare skin:  It is made from 100% natural ingredients, such as lavender flowers, kaolin,  lavender oil, rose absolute and ground almonds. This cleanser will make your skin calm, bright and nourished. It`s the perfect cure for your skin during winter. 
After cleansing your skin you can make your lips extra soft with:
         5. Santa`s lip scrub: this moisturising cola-flavoured lip scrub leaves your lips shiny and soft.   It contains caster sugar, dates and cherries. I know you won`t resist to lick it off and yes you can,  it is 100% edible. 
Would like to start your day  surrounded by the spices of Christmas? Then you should try: 
         6. Hot Toddy:  this deep red shower gel is made of softening seaweed, fresh ginger, cinnamon leaf oil and cleansing lemon oil.
It has a  lovely warming affect and a  spicy cinnamon scent.
You will enjoy the cold mornings after having a shower with Hot Toddy! 
Have a wonderful & relaxing bath and don`t forget the candles! 
Have you tried any of the above products?
Which one is your favourite? 
What else do you suggest me to try?
Bis,
Betty