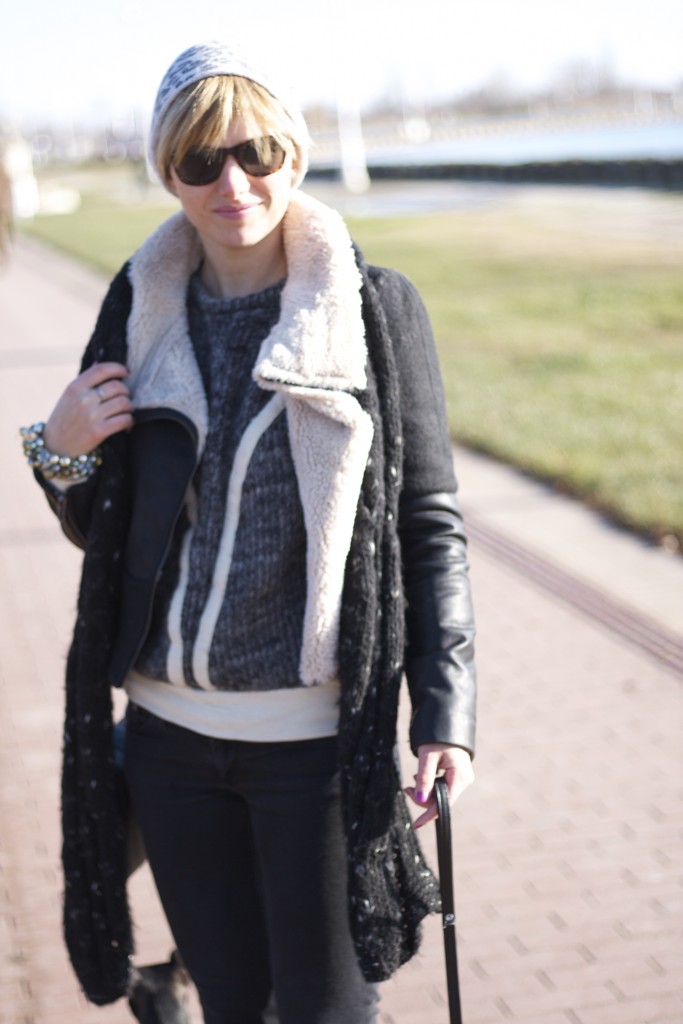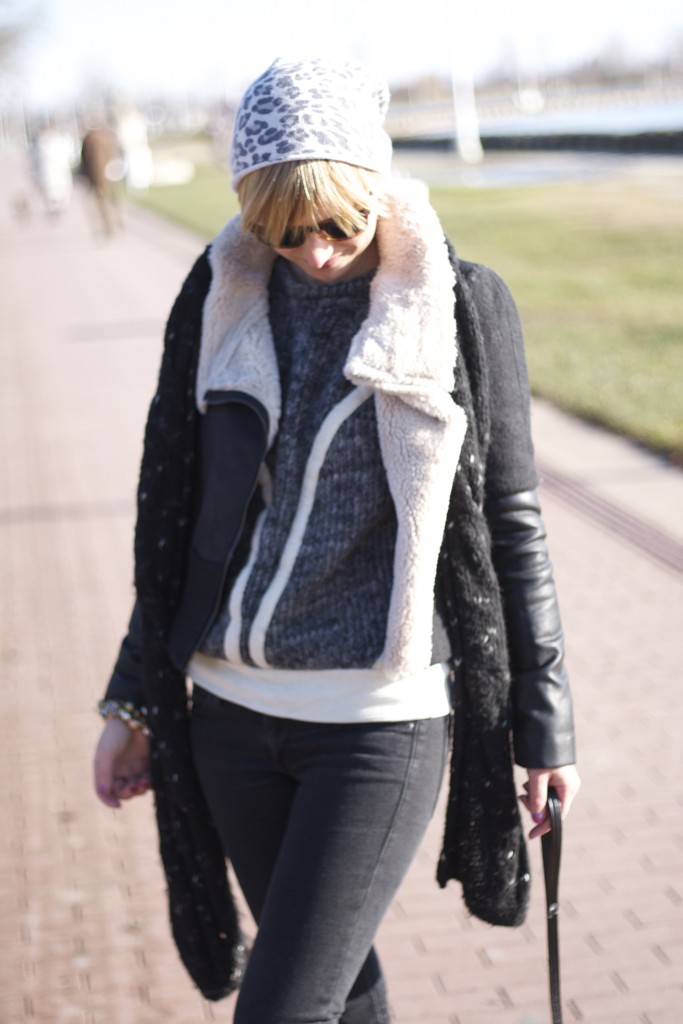 Loading…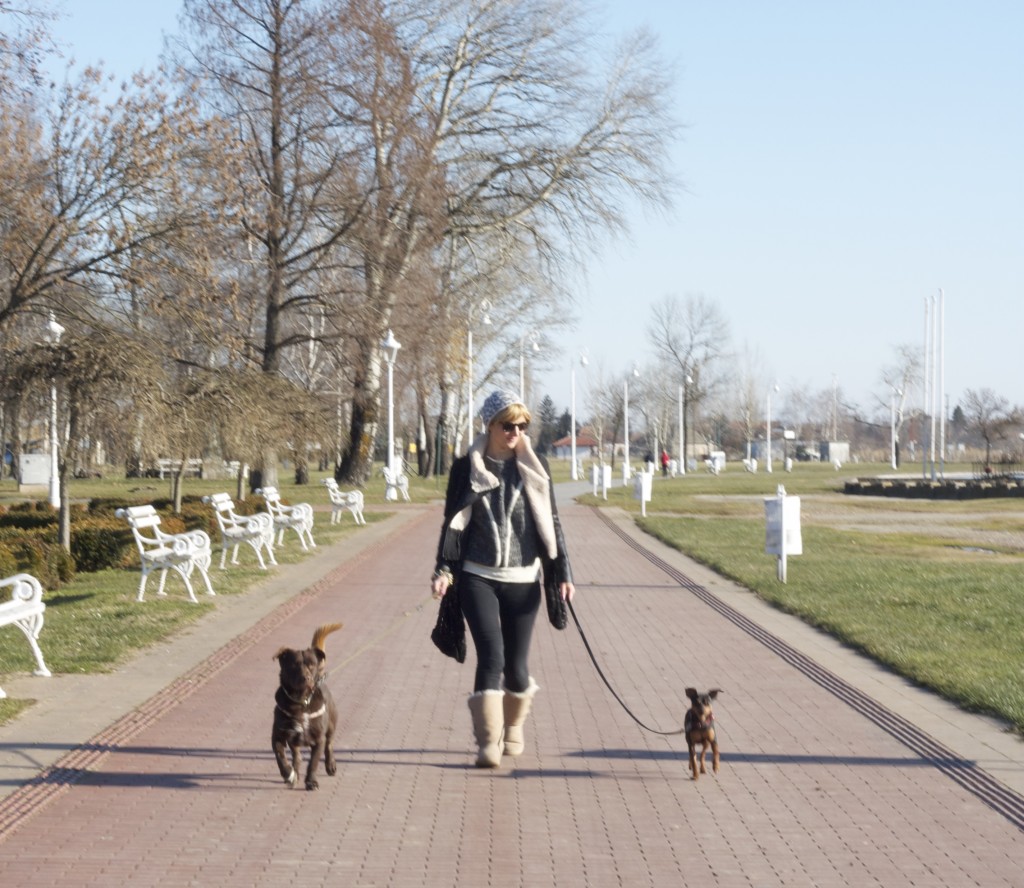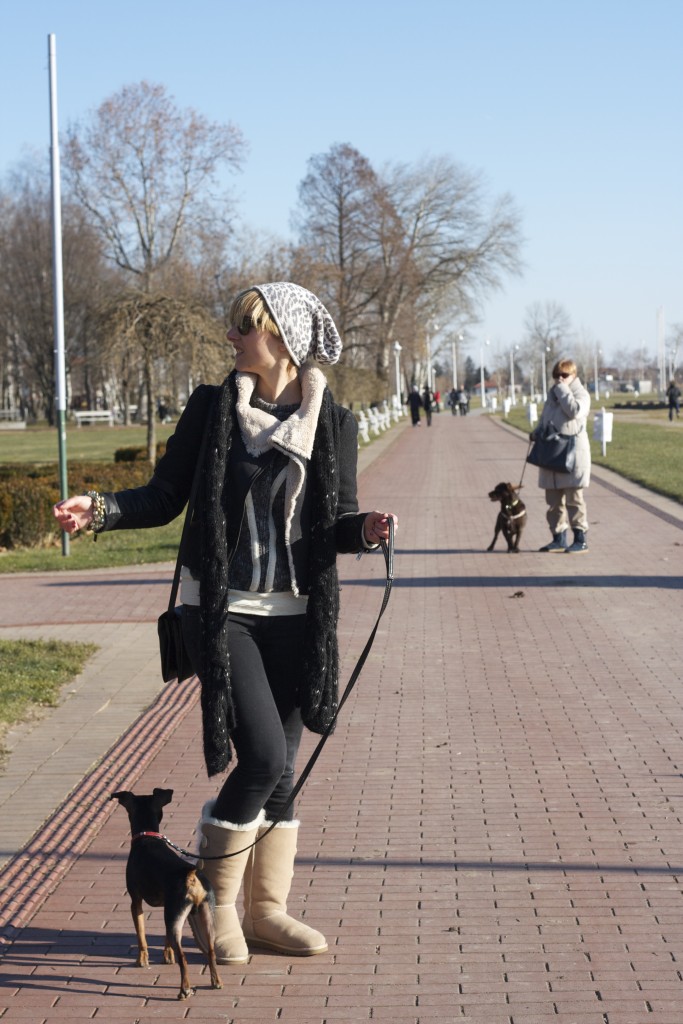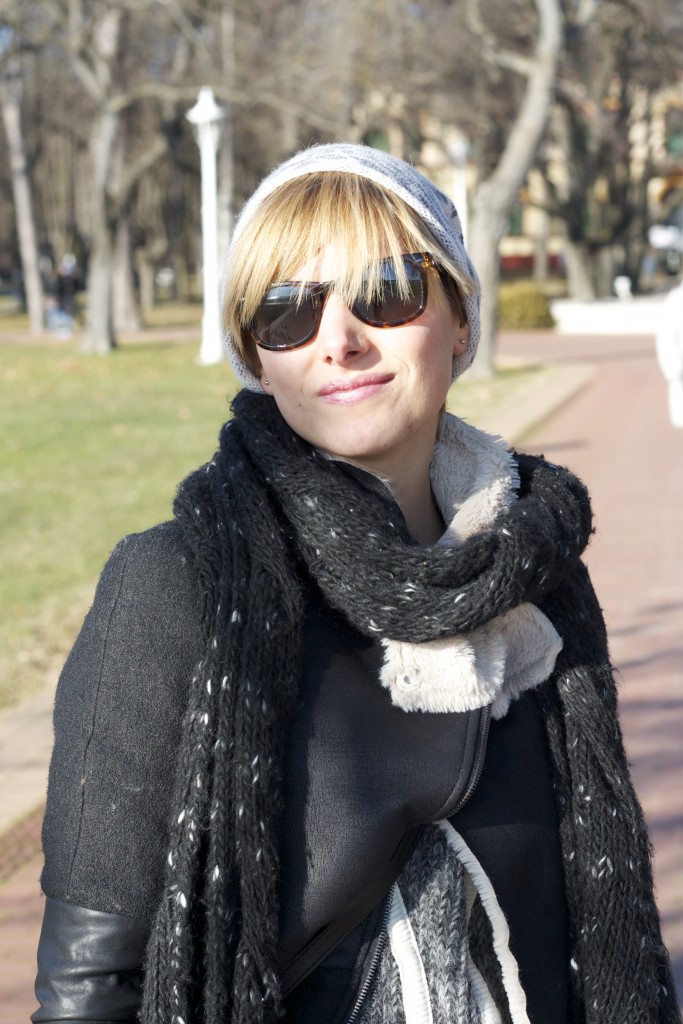 In order to keep fit after eating so much during Christmas, I went for walk to Palic with my family and our dogs, Kiki and Choco.
Even though the sun was shining it was pretty cold so I decided to wear my comfy UGG boots and a thick pullover from Zara to keep myself warm.
OUTFIT
Jacket, pullover – Zara
Jeans, beanie – H&M
Bag, scarf – Promod
Bracelet- P…S…Fashion
Boots – UGG
Sunglasses – Barnoff
Photo by JJ
What do you like to wear when going for a walk in the woods or nearby park on chilly days?
Bis,
Betty