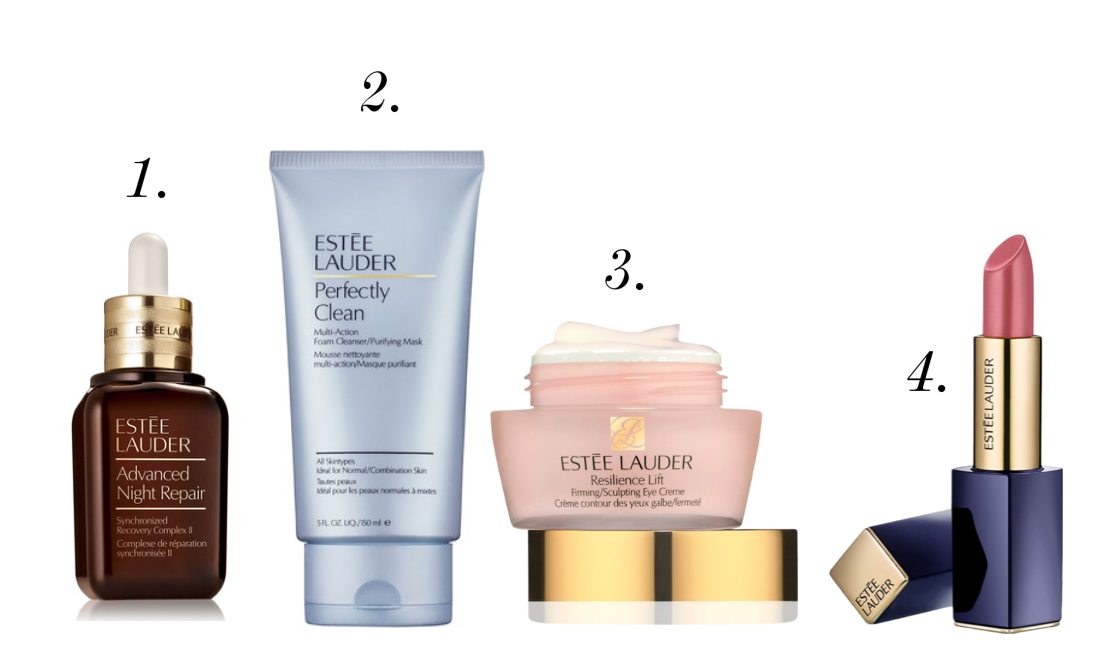 Today I am sharing with you some really great skincare products from Estee Lauder that will definitely make your skin look fresher and  smooth:
1. Advanced Night Repair: with this serum you will wake up to more beautiful skin every morning, it hydrates your skin and reduces wrinkles and lines. 
2. Perfectly clean: this foaming cleanser is one of the best cleansers I have ever tried. It really makes your skin perfectly clean. Not only you can use it as a  daily cleanser but is serves also as  3-minute purifying mask. In this case use it twice a week. 
3. Resilence Lift: this silky and refreshing day cream will give your skin a lifted look and firmer feeling
4. Pure Color- Pink Parfait: I love the pearlish pink color of this lipstick and it`s lip softening texture.  It is perfect for those who prefer a natural look during the day. 
I got these samples at the re-opening ceremony of  Paris 8 Haute Parfumerie in Luxembourg and I will definitely keep using these products in the future. You can read about the opening ceremony here. 
Have you tried any Estee Lauder products before?  
Which ones are your favourites? 
Bis,
Betty