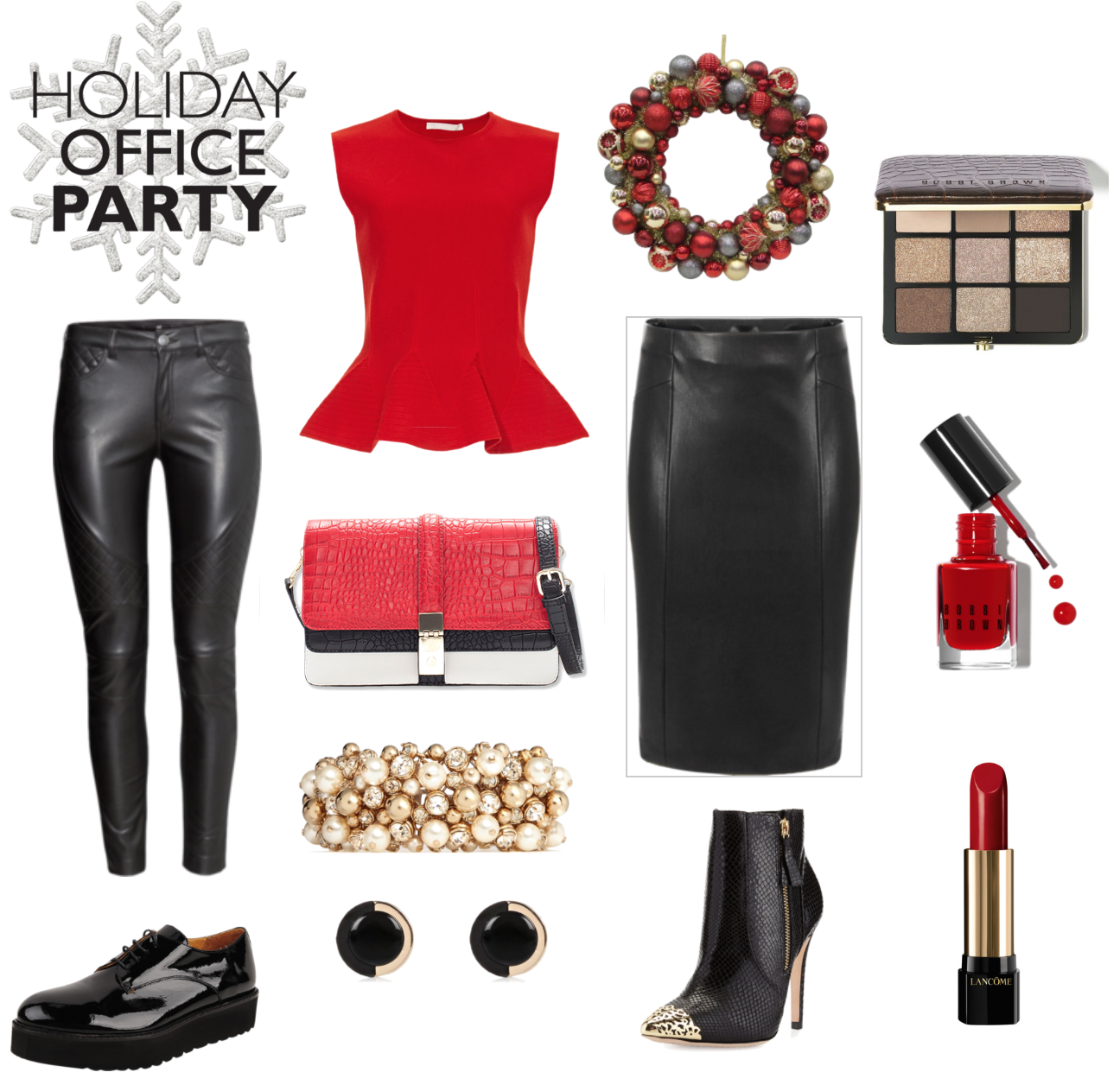 Many offices organise Christmas Party during this period so I thought of helping you with some outfit inspiration for this occasion.
This year my workplace asked for a black&red dress code but we can wear anything from casual to chick.  The only limitation is the colour.
So I put together two variations where the common item is the red  peplum top:
– if you prefer to look more casual (and if the dress code at your workplace allows it) you can go for leather trousers and platform shoes; I think the leather gives it a stylish touch
– the second option is for those who like wearing skirt or your company asked for an elegant look; in this case I suggest you to wear high heels
When it comes to accessories and jewellery I would wear something solid, like the ones on the photo. 
In order to add a bit more of the  red touch you can wear red nail polish and lipstick and bronze or nude eyeshadow. 
Of course this is just two of many other outfit combinations you could wear for this event.
Would you like to me to make more  outfit inspiration boards for this or any other occasion?
You can tell me what kind of event you are going to, what will be the dress code and I will collect some outfit ideas for you.
Feel free to leave comments! 
Bis,
Betty