Saturday early morning LUSH Luxembourg opened it`s doors for us bloggers: we were invited for a breakfast and a presentation of the new Christmas edition products.
After the lovely breakfast, Lili,  an extremely experienced member of the Lush Team Luxembourg, gave us a fantastic presentation about the shop and all the different handmade products including some demonstrations.
We were all amused by the power of the colourful and sparkling bath bombs and the scent they leave behind.
At the end of the presentation Lili showed us the prepacked Christmas gifts that contain a lot of body pampering products.
If you decide to give somebody a LUSH box you will bring the SPA straight into your friend`s home. It absolutely has a WOW effect!
The program was very interactive, right after the presentation we could try to make some of the products ourself with help of Karolina, Murielle & Sonia.
The  face cleanser with lavender and the glittering Sunnyside bubble bar looked like it came straight from the LUSH kitchen in UK.
And we had a lot of fun: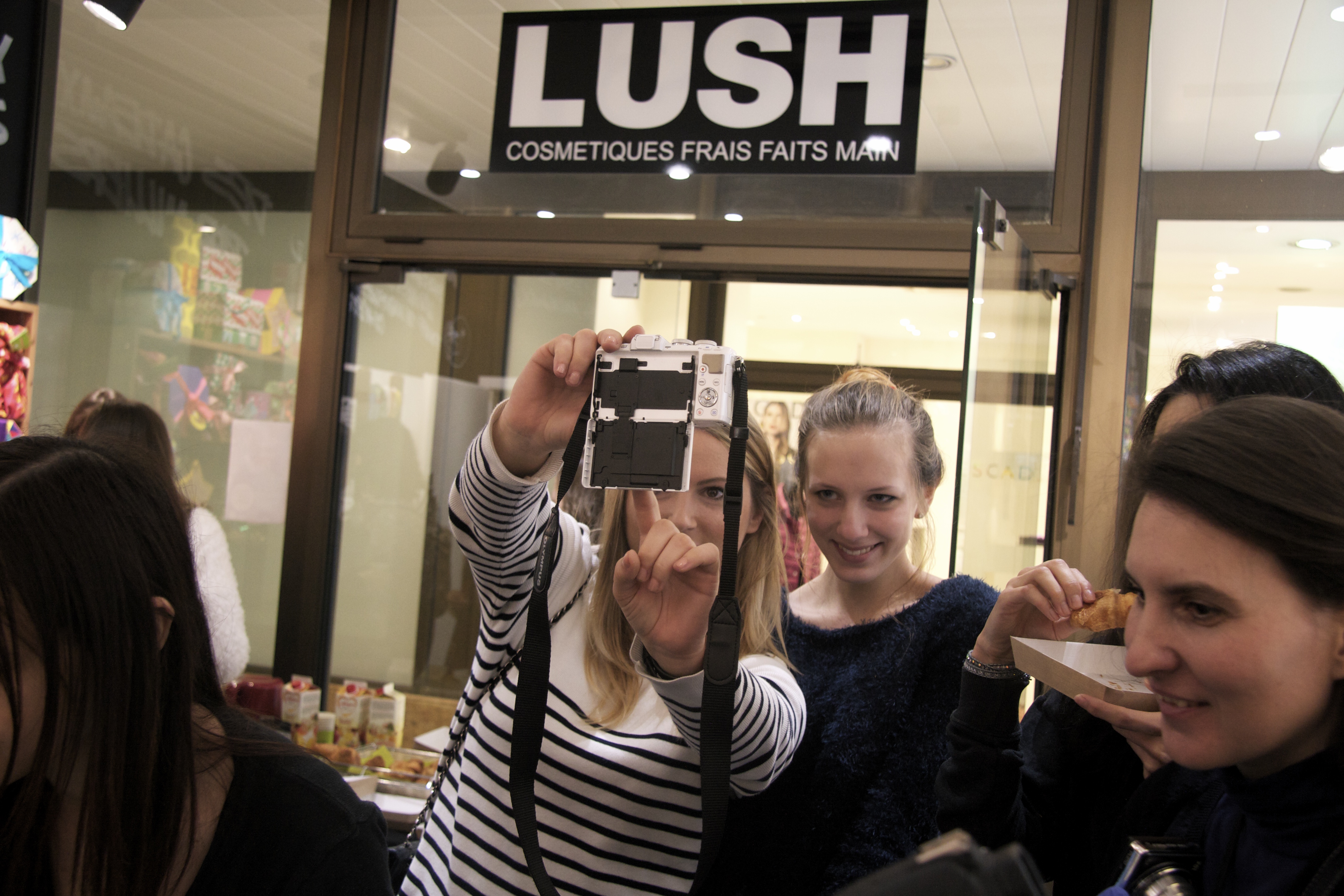 Thank you LUSH Luxembourg Team  for this wonderful breakfast, program and goodie bag full of fresh products!
And now let me  deep myself in the Dashing Santa Bubble Bomb bath… 🙂
I hope you enjoyed this post, let me know your opinion!
What are your favourite LUSH products?
Bis,
Betty