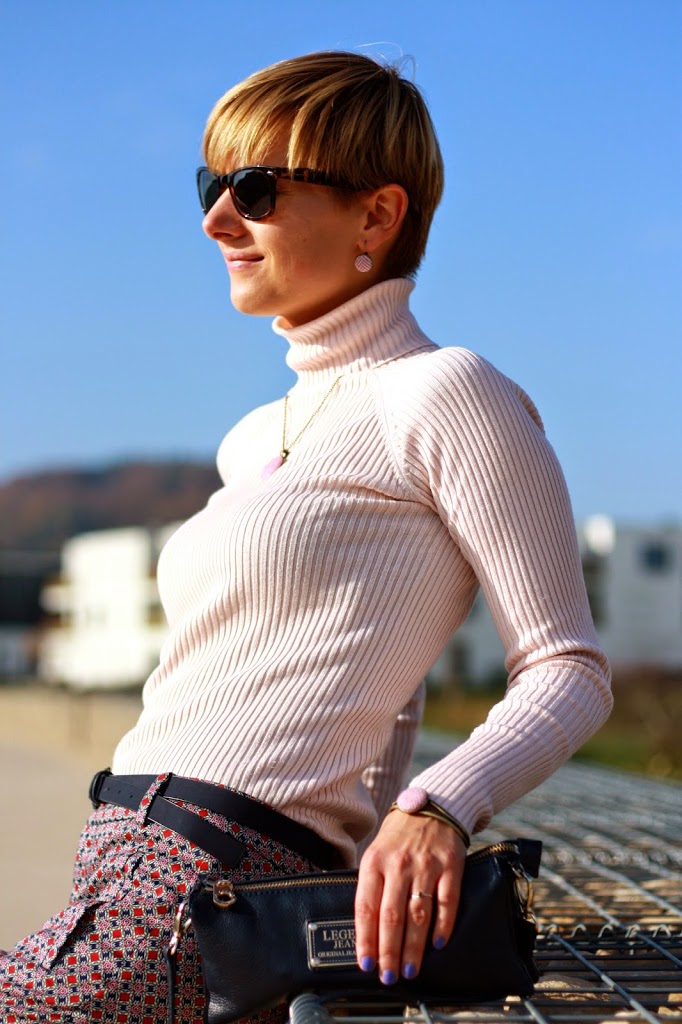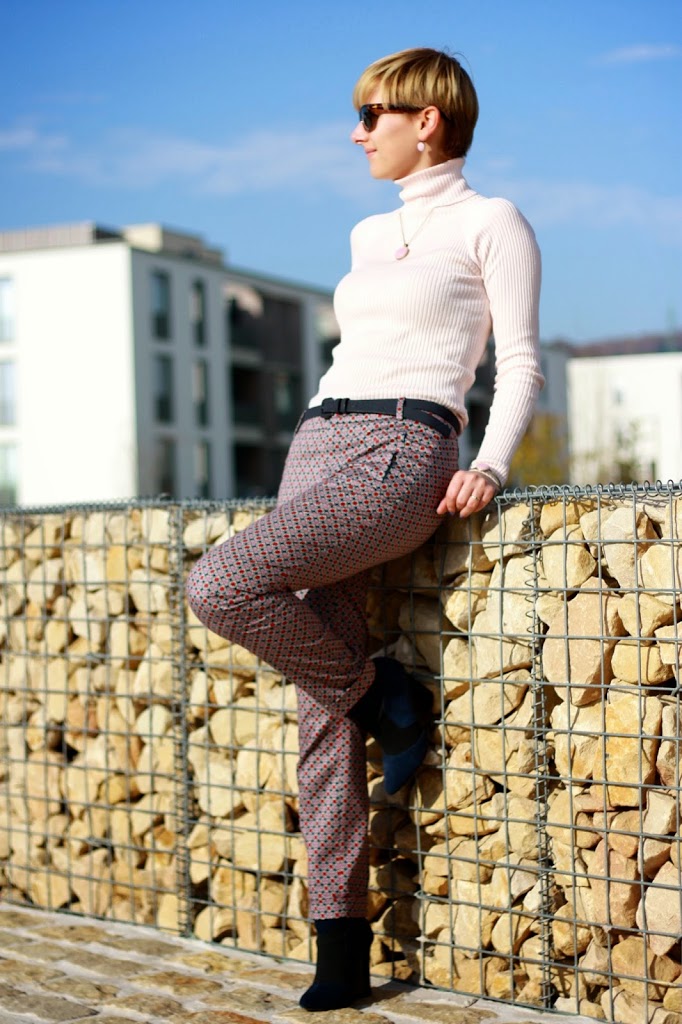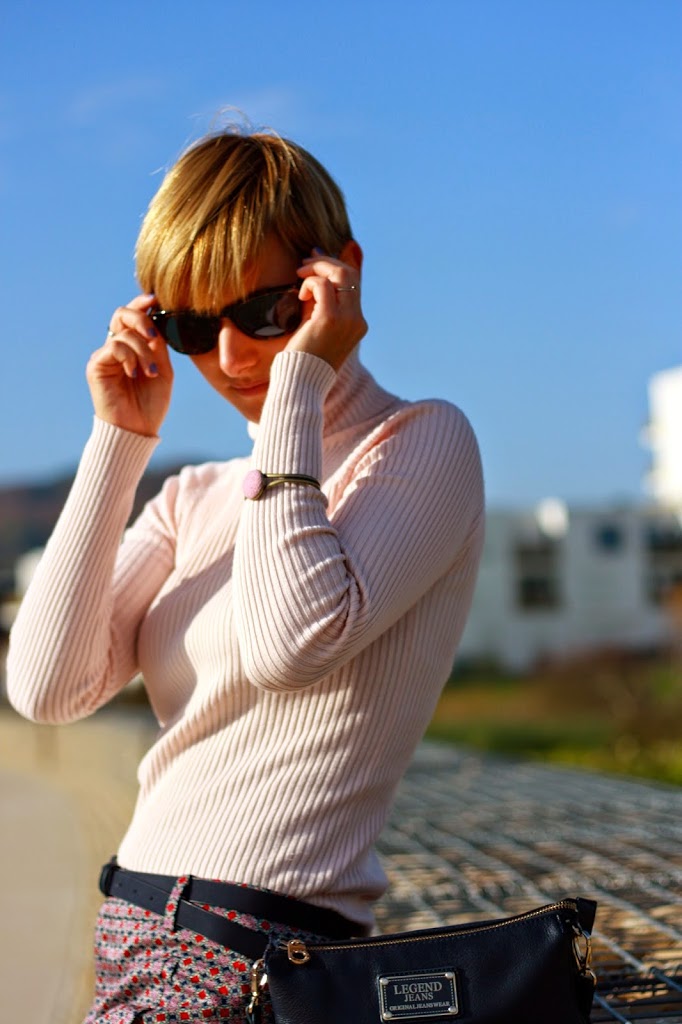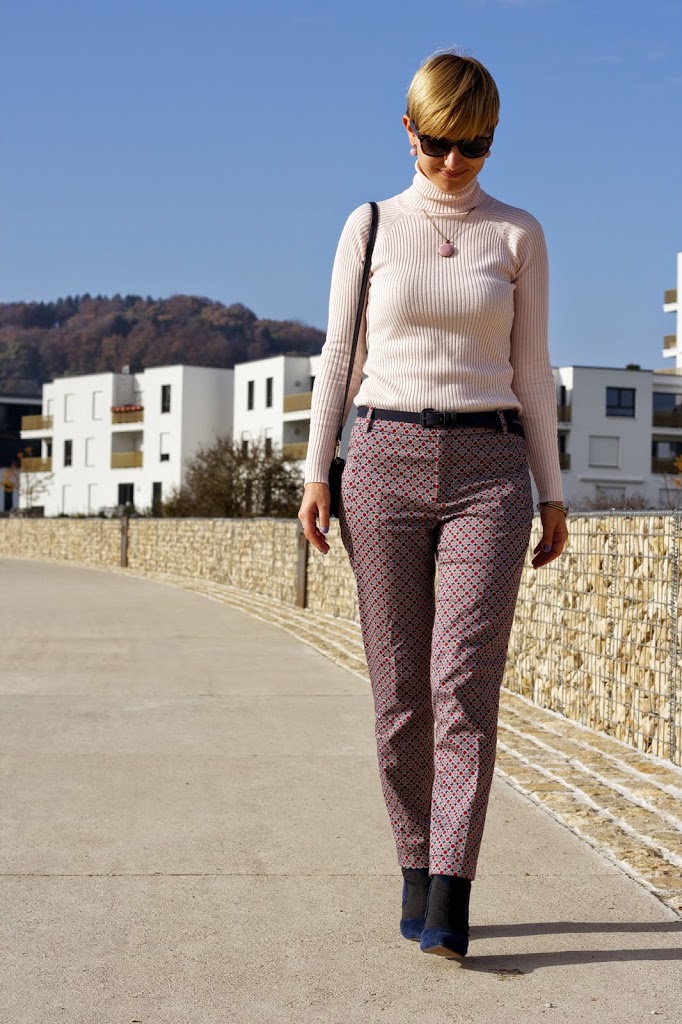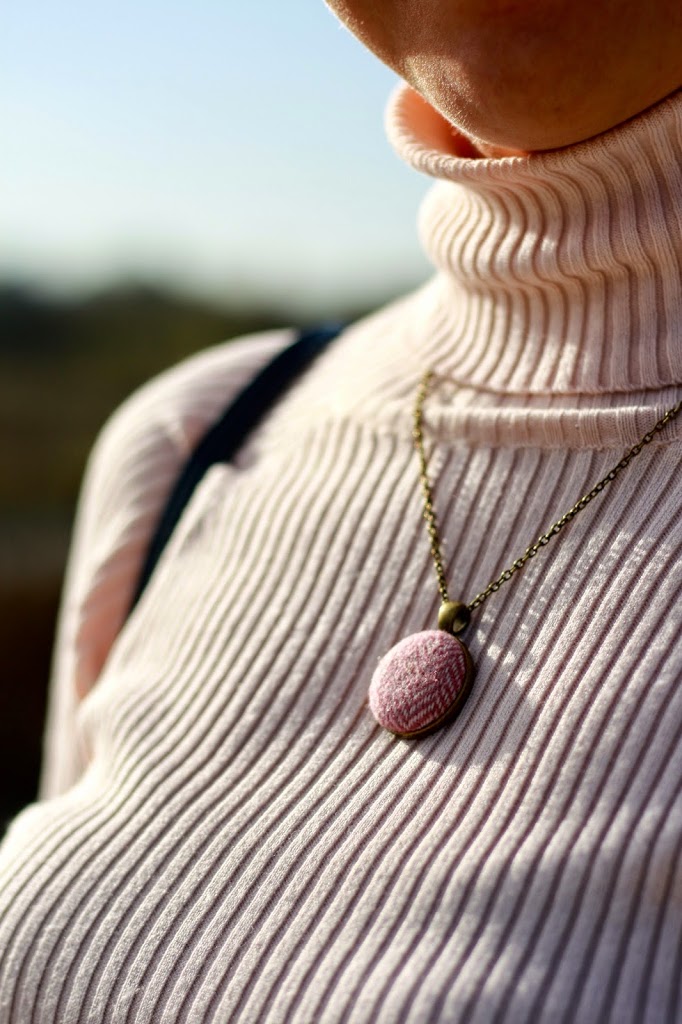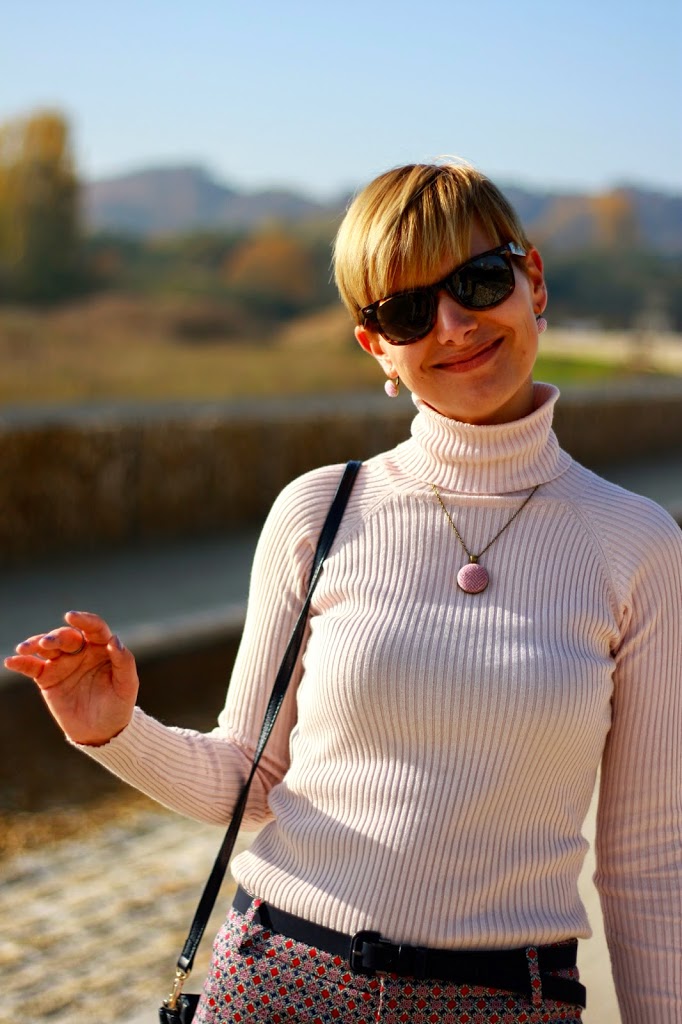 OUTFIT
Top: Zara
Trousers: Zara
Sunglasses: Barnoff
Bag: Legend
Shoes: Steve Madden
Printed trousers are very selective so it can be challenging to find the best combination sometimes.
Here are some of my tips how to wear them:
choose a monochrome top: I decided to wear a pale pink top that matches the colour of the trousers
create contrast: you can notice that I am wearing pink shades at the top (necklace, earring, bracelet, turtleneck top) and darker shades at the bottom (belt, shoes, bag, trousers)
choice of colours: make sure that you don`t mix too many colours, you will be on the safe side if the colour of the top and accessories comes back in the pattern of the trouser
You can wear this kind of outfit at work, business brunch and not too formal events.
If you like the accessories I wore you can buy them here.
I hope you like this post&outfit, let me know your opinion!
Do you like to wear printed trousers?
Bis,
Betty