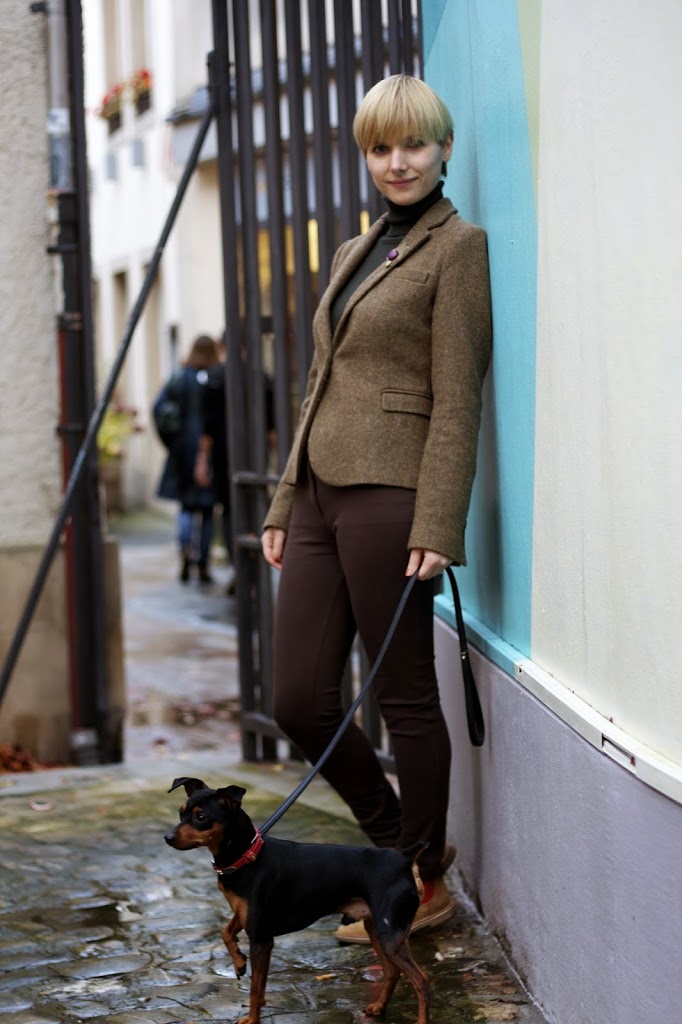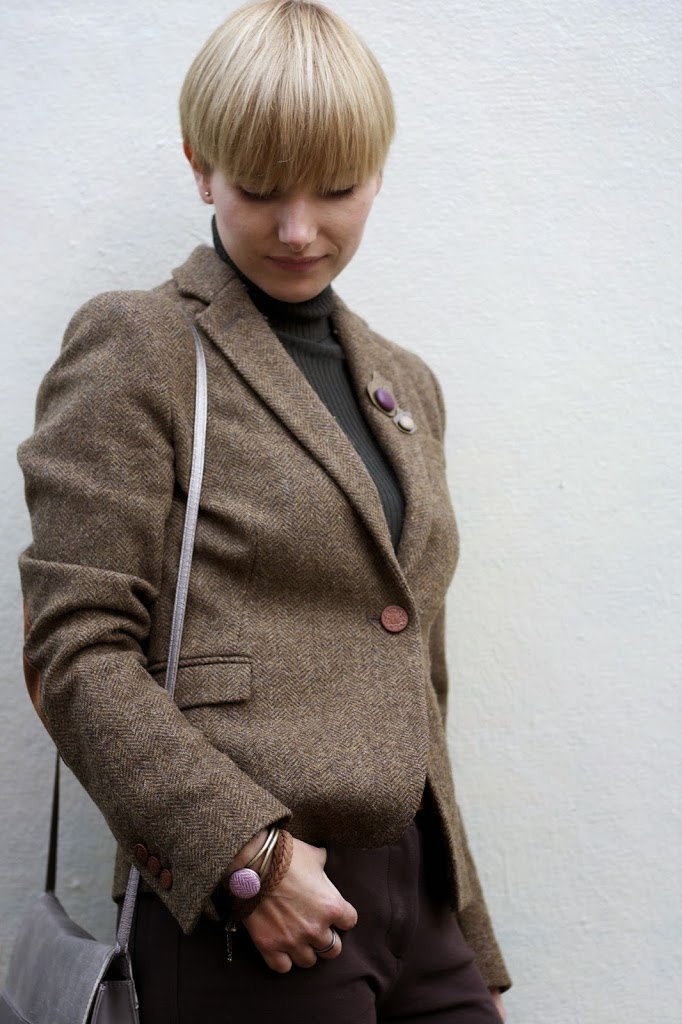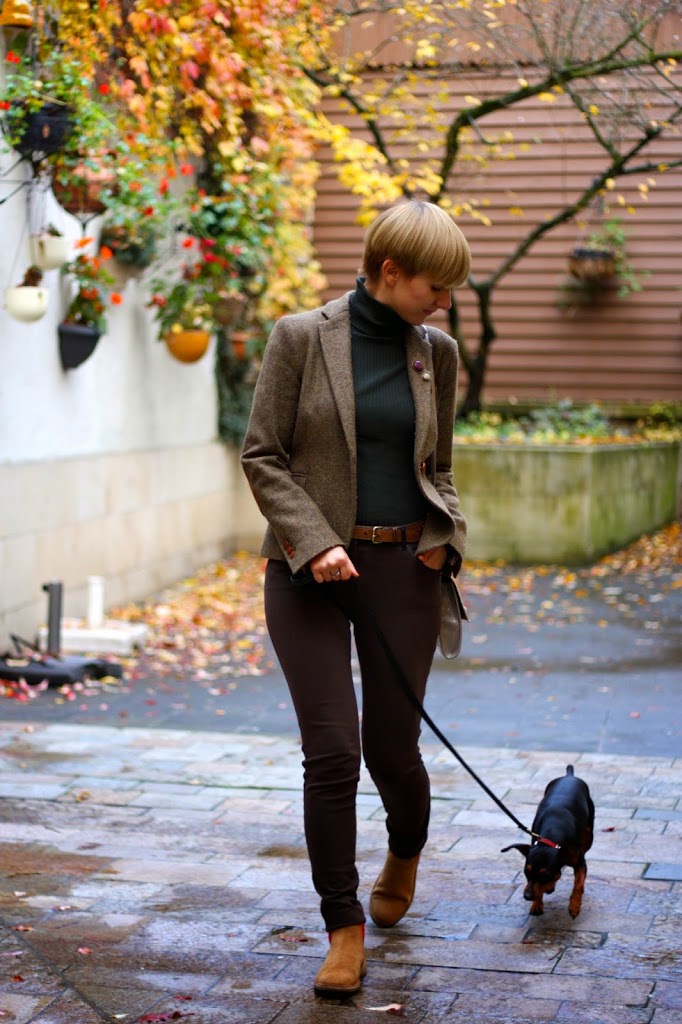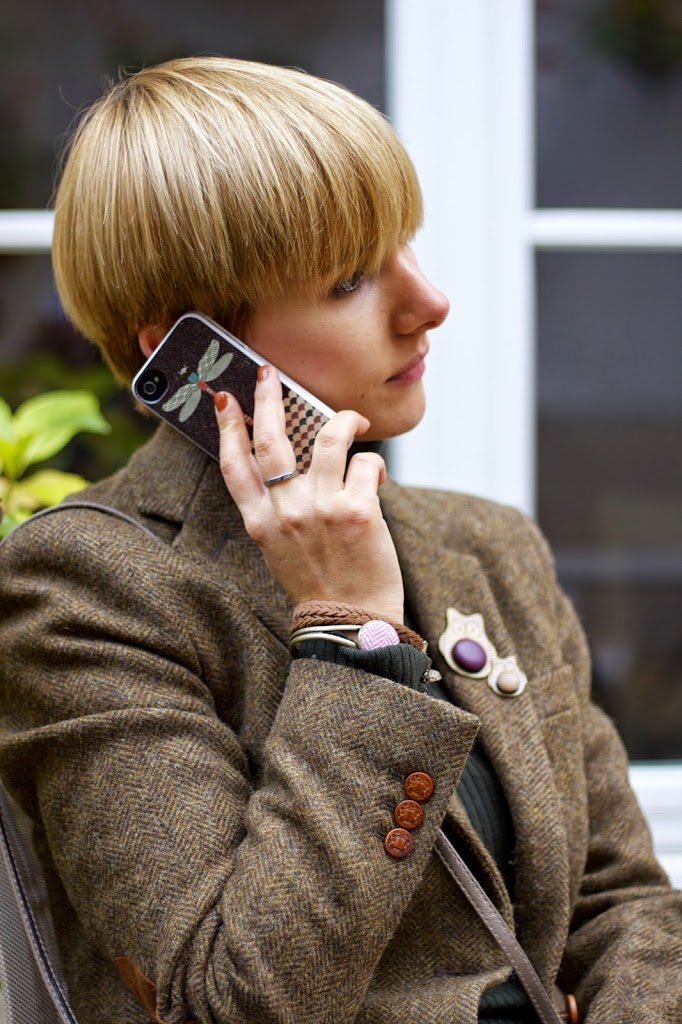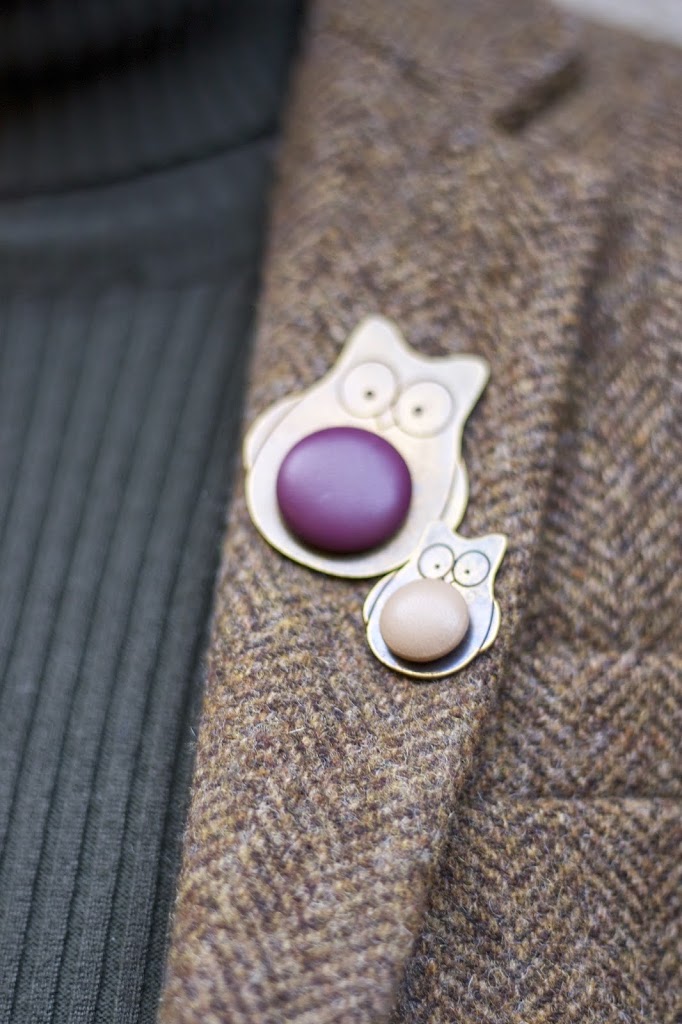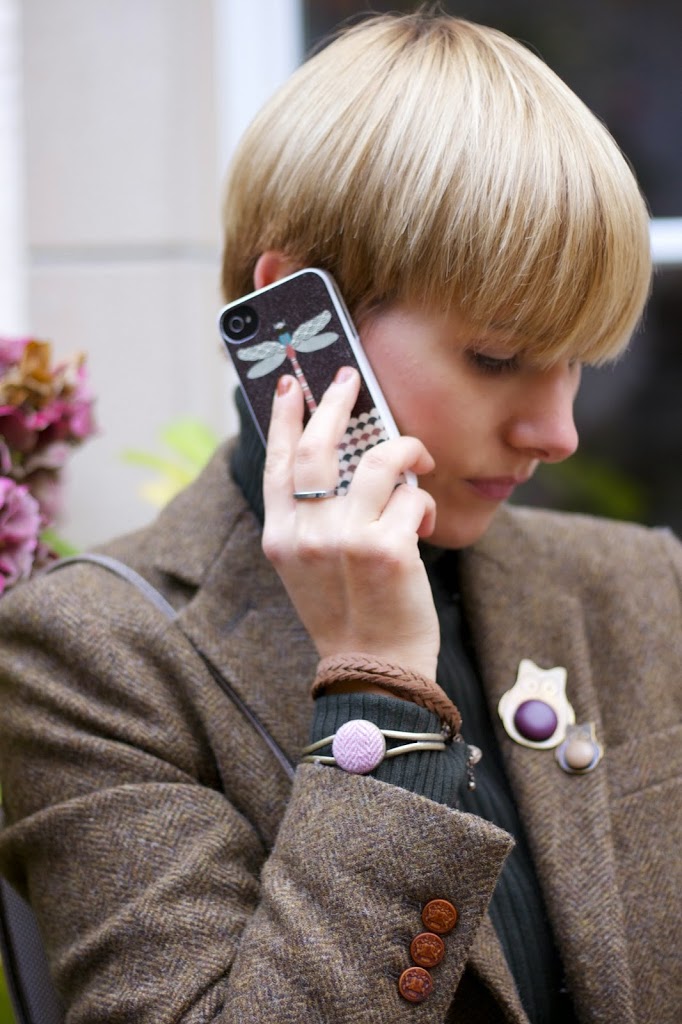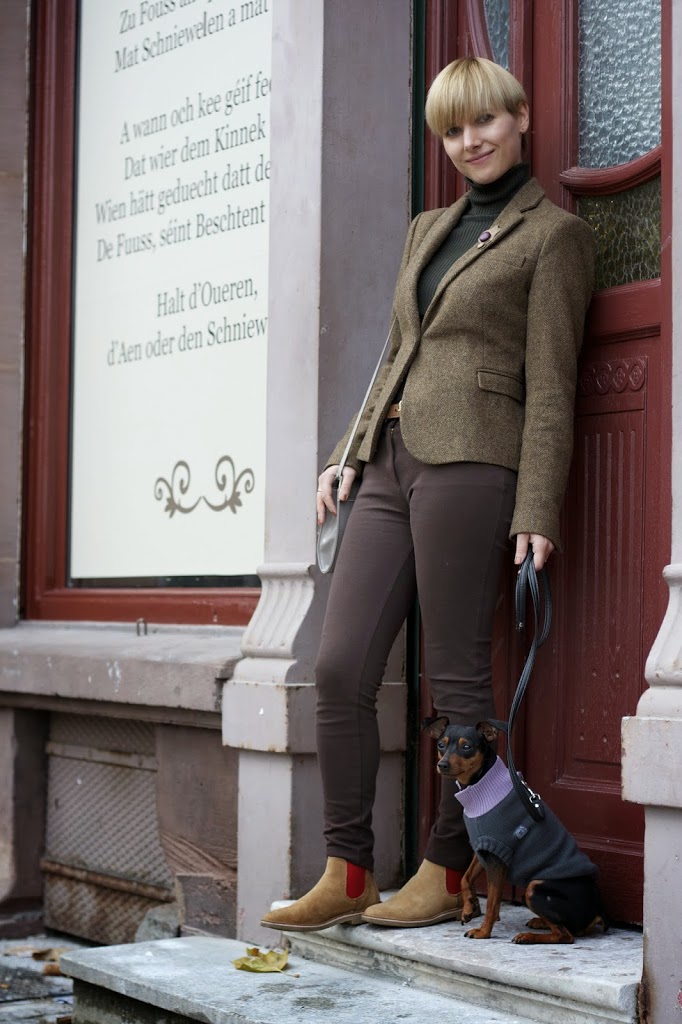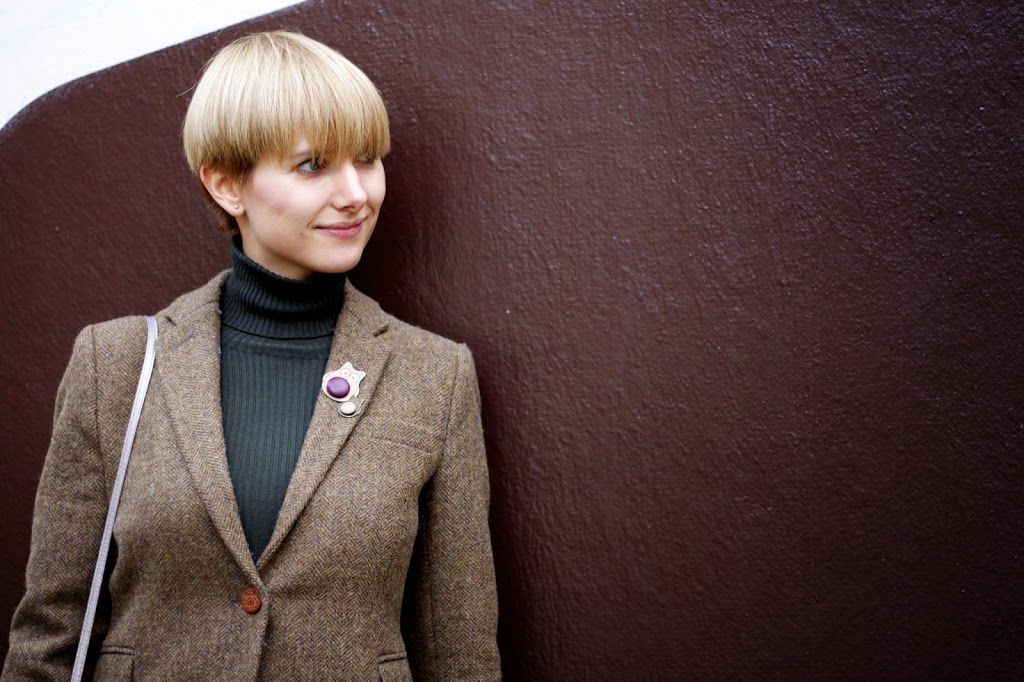 I like to spice up my blazers with badges. These two cute owls are from Cinnamon Home. 
My love for blazers started when I got my first job. They look great with jeans or trousers or skirt, and they give that official but still casual touch to an outfit. 
During autumn-winter I like to wear the ones made of tweed or velvet material. 
My choice of today was a greenish-brown blazer with olive turtleneck top and dark brown trousers all from ZARA with accessories from 
H&M (bag, pleated bracelet) and 
CINNAMON HOME
(badges, pink bracelet, iPhone cover). 
More product from Cinnamon Home can be found HERE.
What do you think about this outfit?  Do you like wearing blazers? 
[rev_slider BFL]