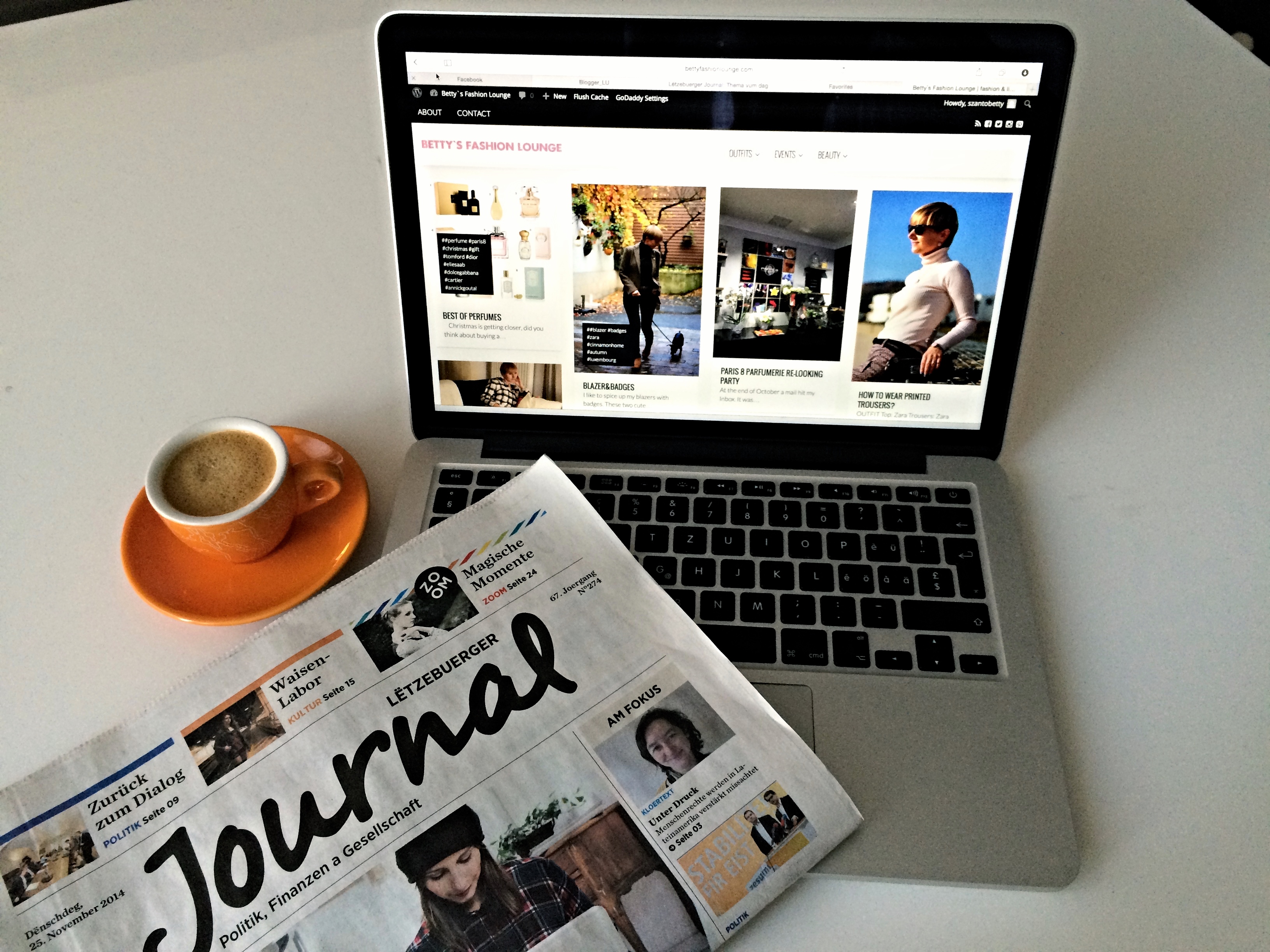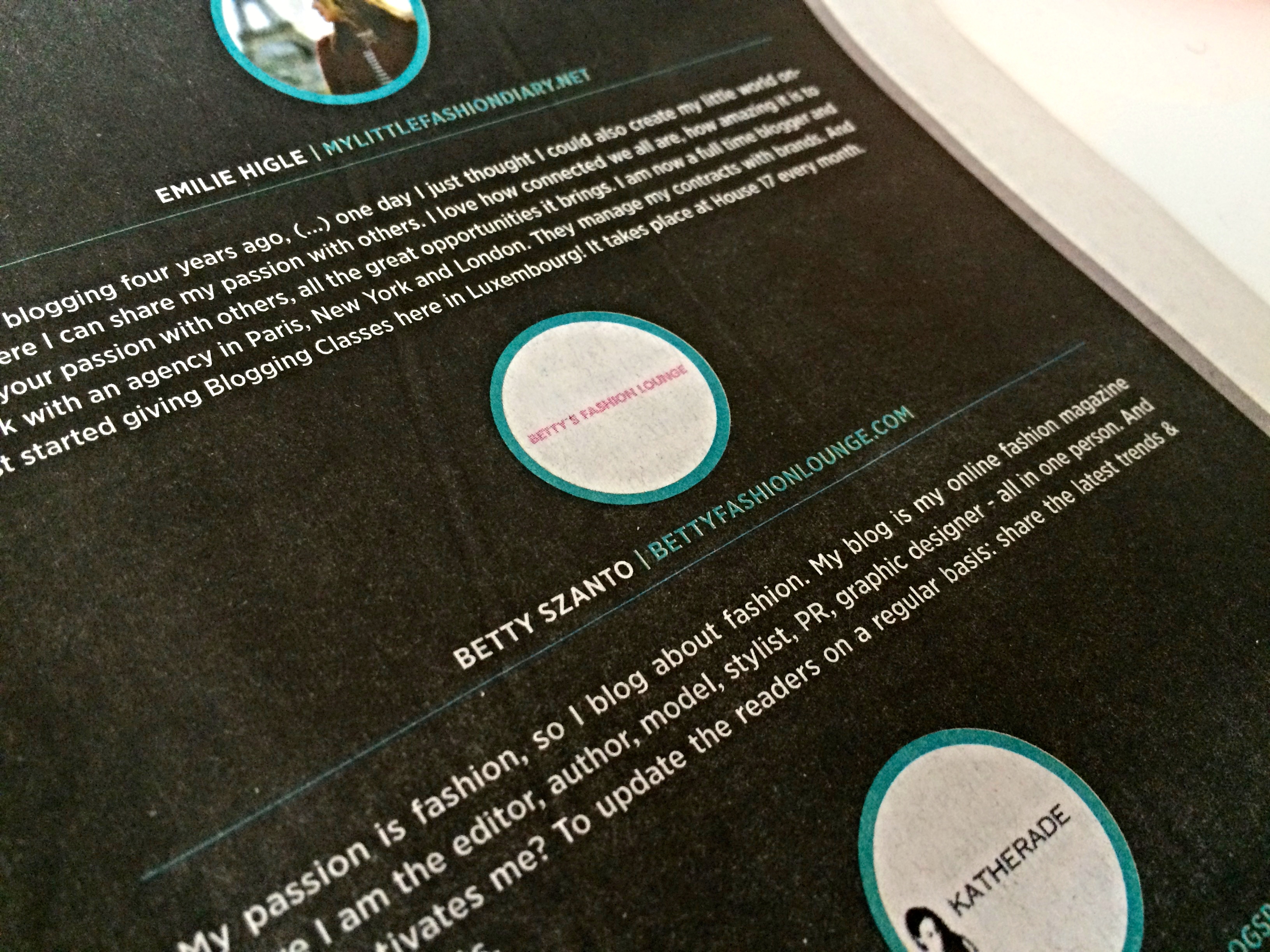 Yestarday was a fantastic day! Betty`s Fashion Lounge was featured in the popular luxembourgish daily newspaper: Letzebuerger Journal
I will be honest with you, this is the first time my blog appeared in the press which makes me extremely happy. It is a beautiful way of closing the year.
The article talks about the growing blogging community in Luxembourg and how the blogger_lu group was established. The online article is available here.
Some of the bloggers shared the reason why they started to blog, what inspires and motivates them. If you have the Journal of 25th November, turn to page 5.
For those who are not living in Luxembourg or did`t buy the Journal, my lines were the following:
"My passion is fashion, so I blog about fashion. My blog is my online fashion magazine where I am the editor, author, model, stylist, PR, graphic designer – all in one person. And what motivates me? To update the readers on a regular basis: share the latest trends & fashion events."
I hope that the future will bring more and more opportunities like this one for all the members of blogger_lu.
I would like to thank Sven Whole for this article!
PS: Don`t forget to follow the latest posts of luxembourgish bloggers  on BLOGGER_LU.