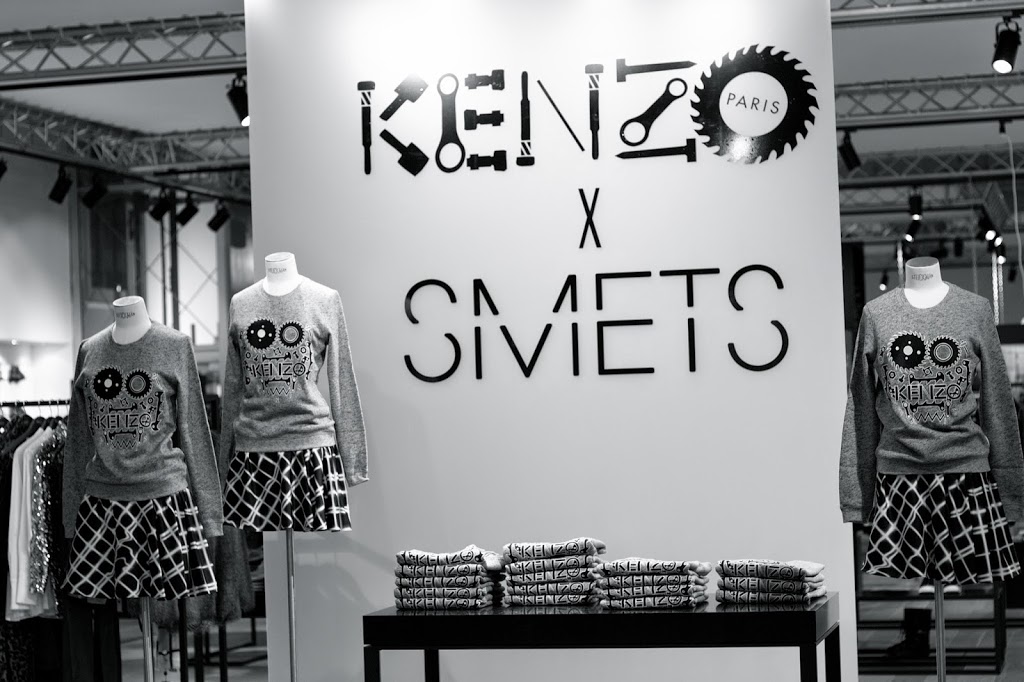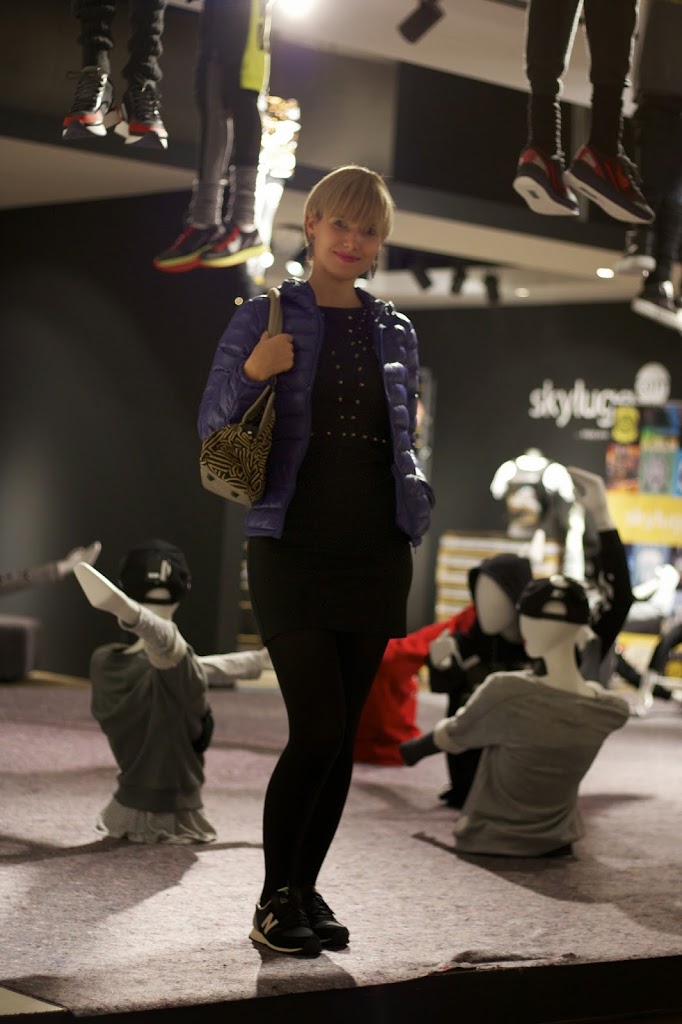 Dress: Bershka /Jacket: Benetton/ Sneakes: New Balance/ Bag: P…S…Fashion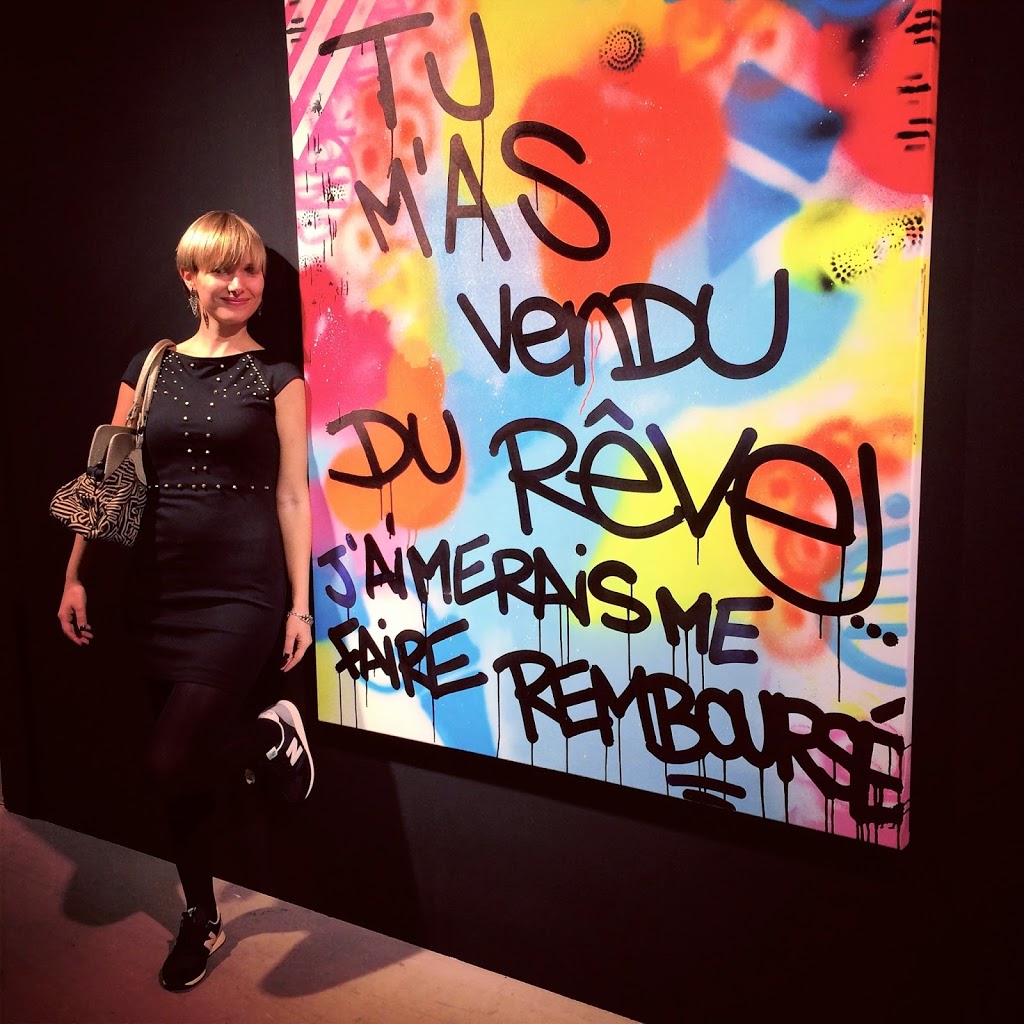 Outfit photos by Albert GN, merci!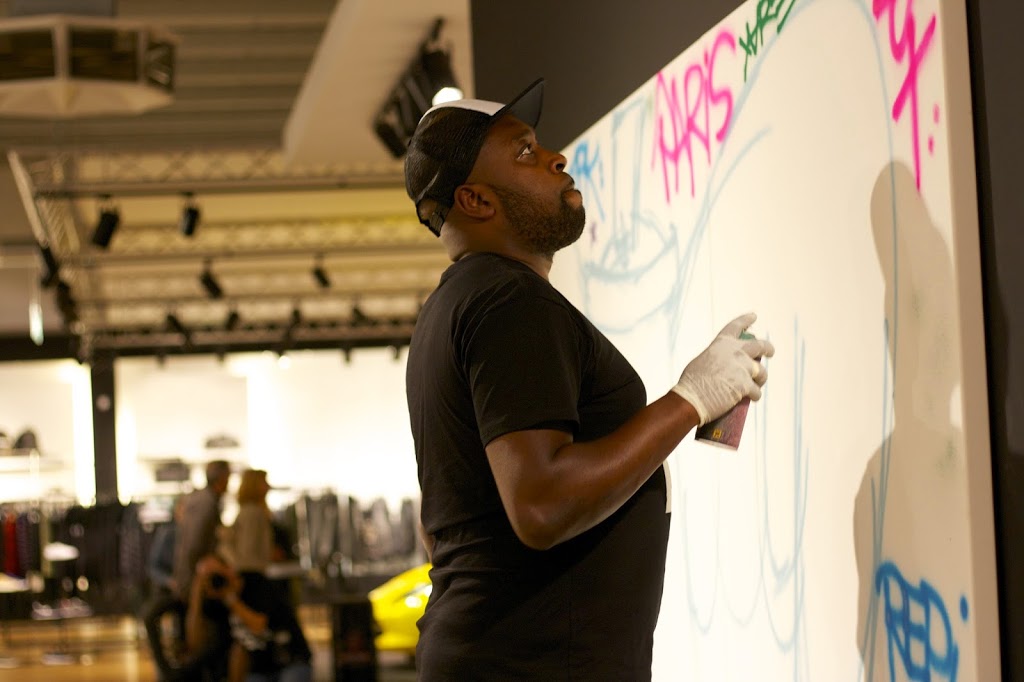 Xare came straight from Paris to perform Live Painting.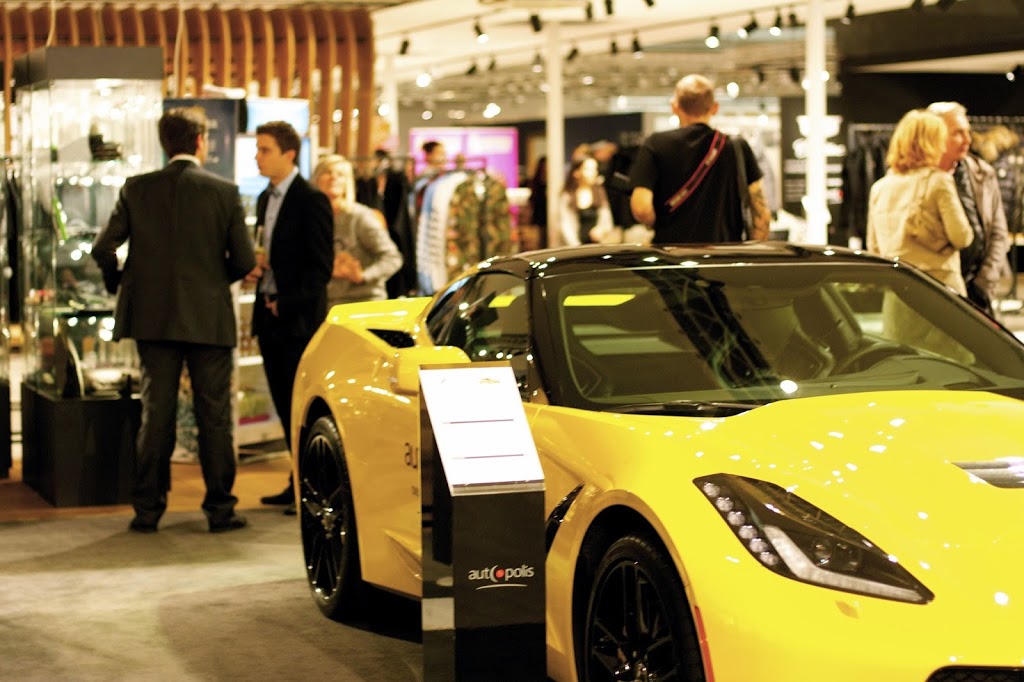 Corvette Stingray Preview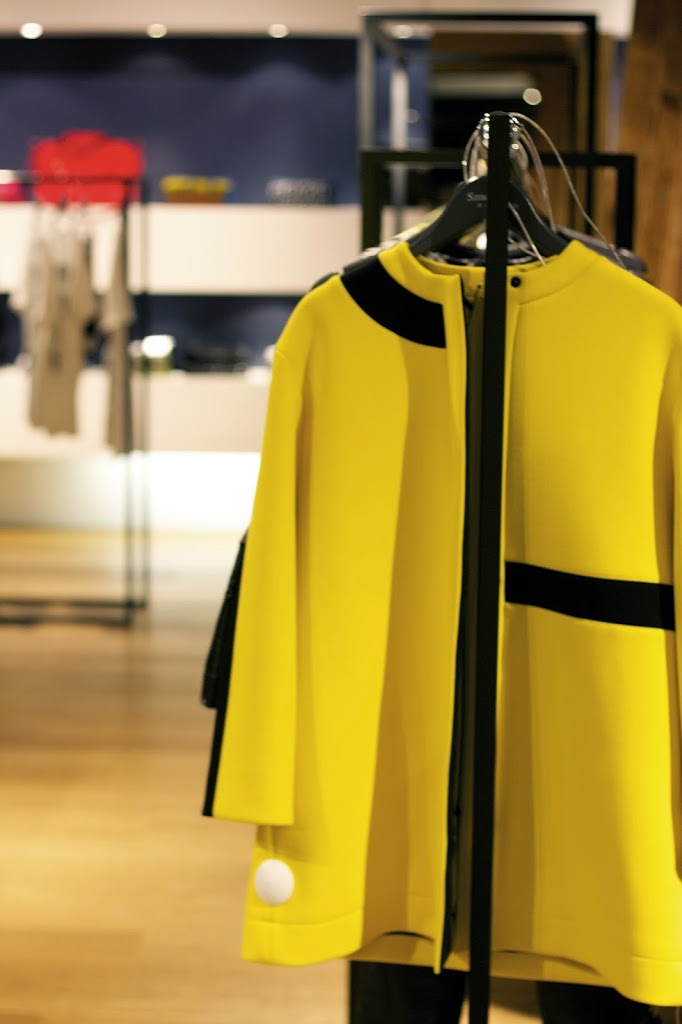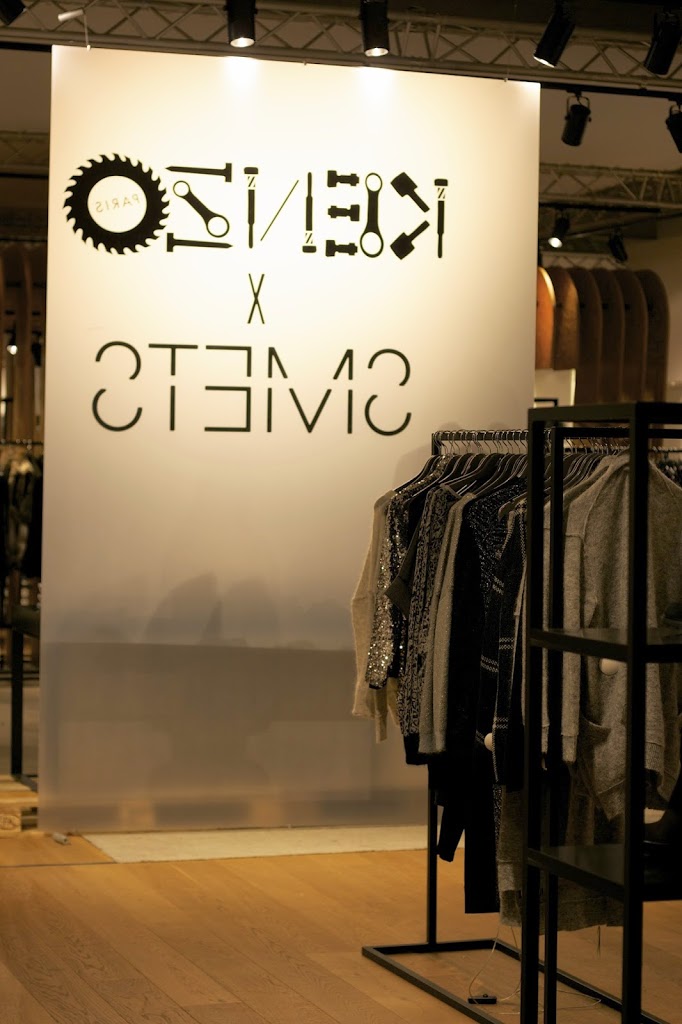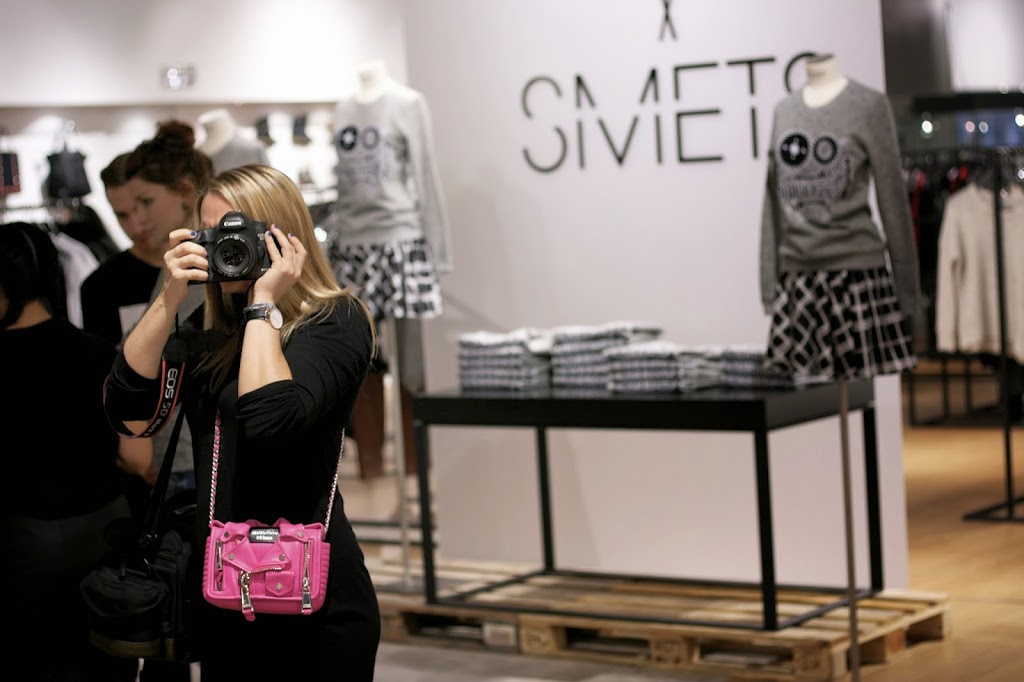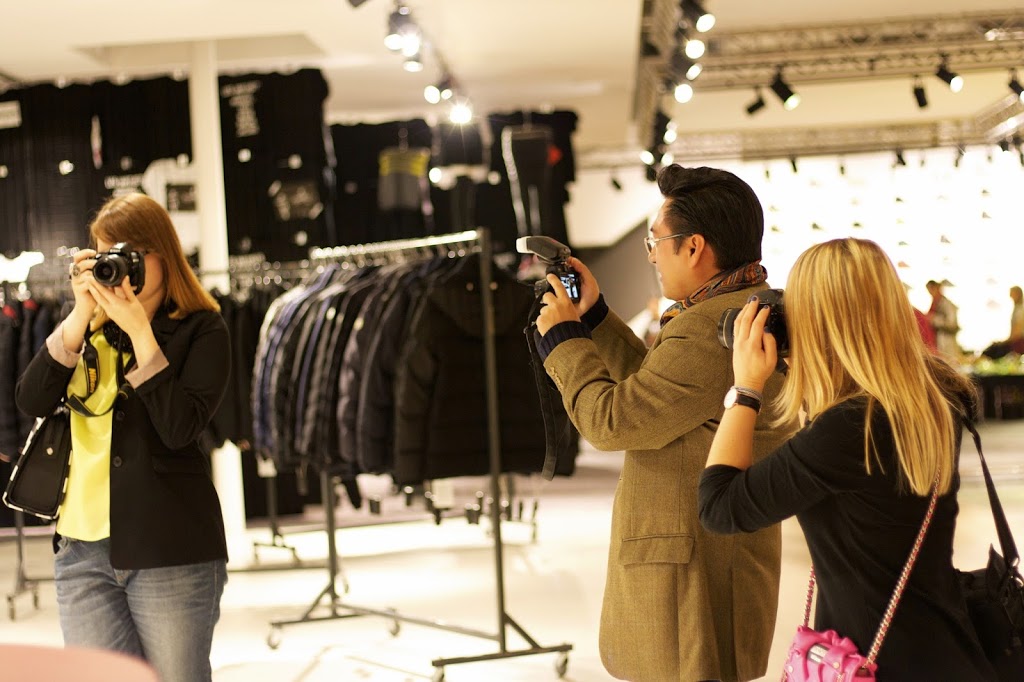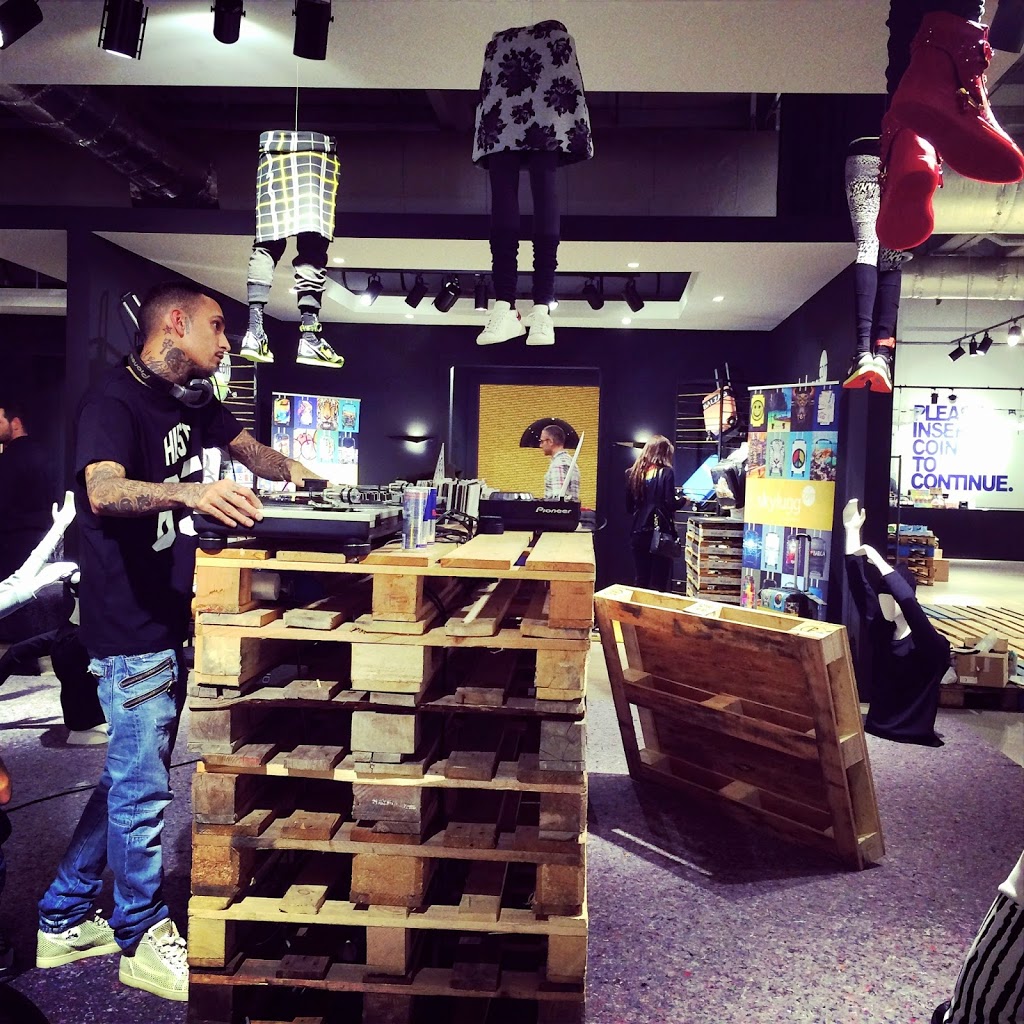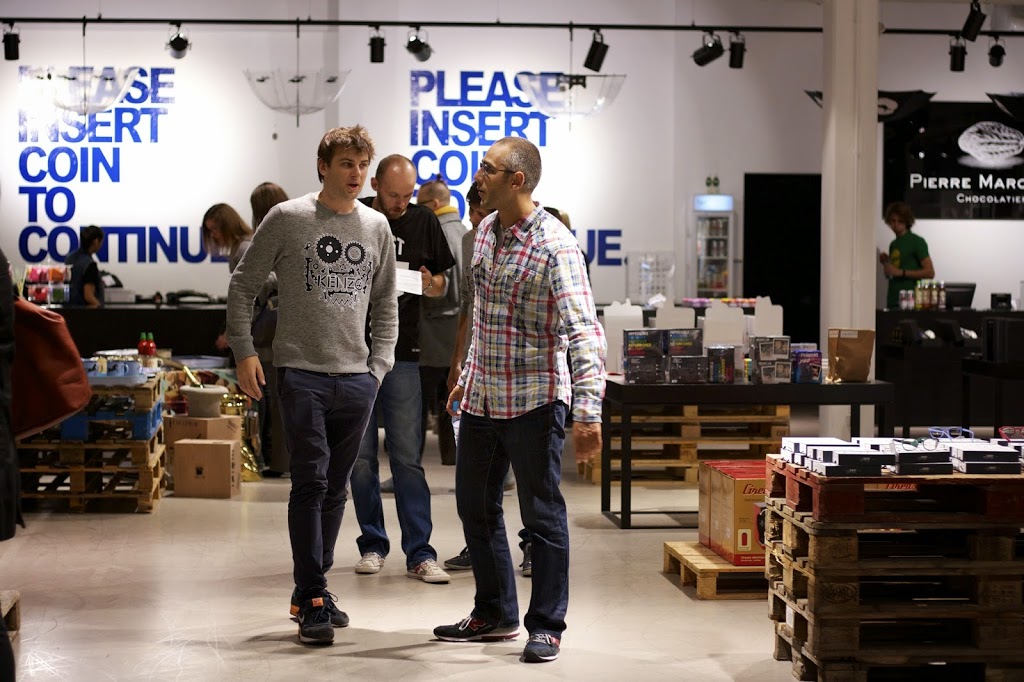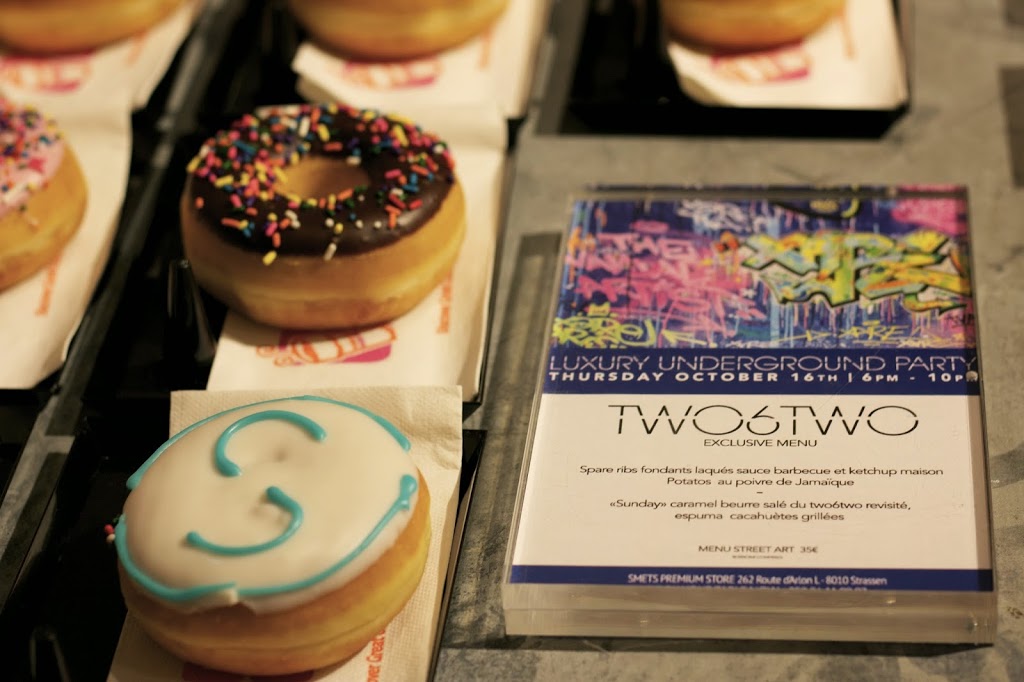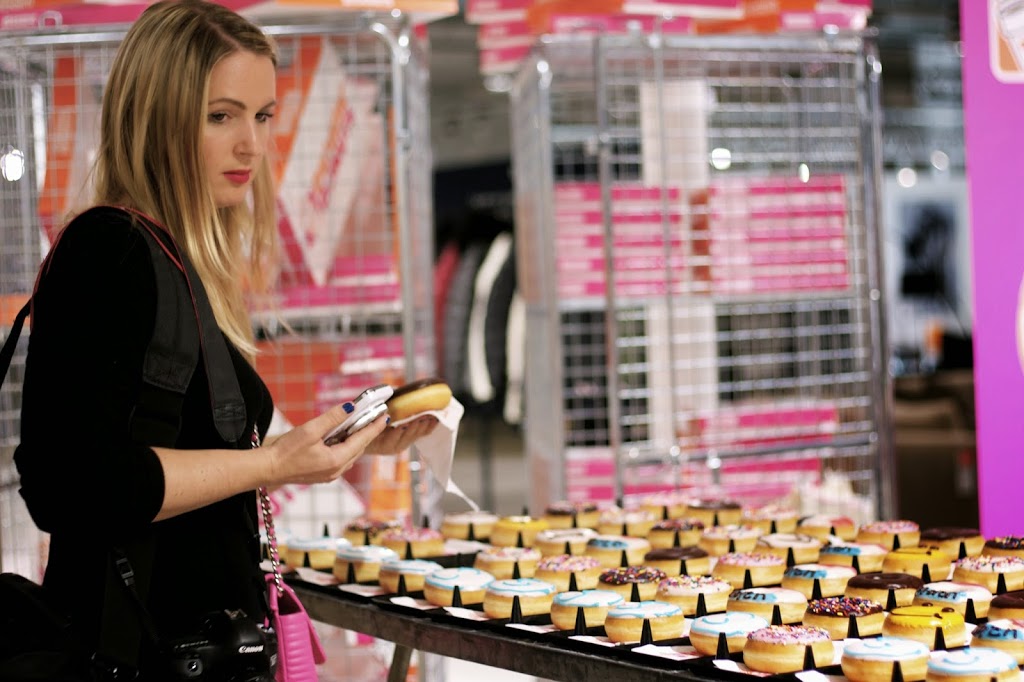 Even bloggers get hungry 🙂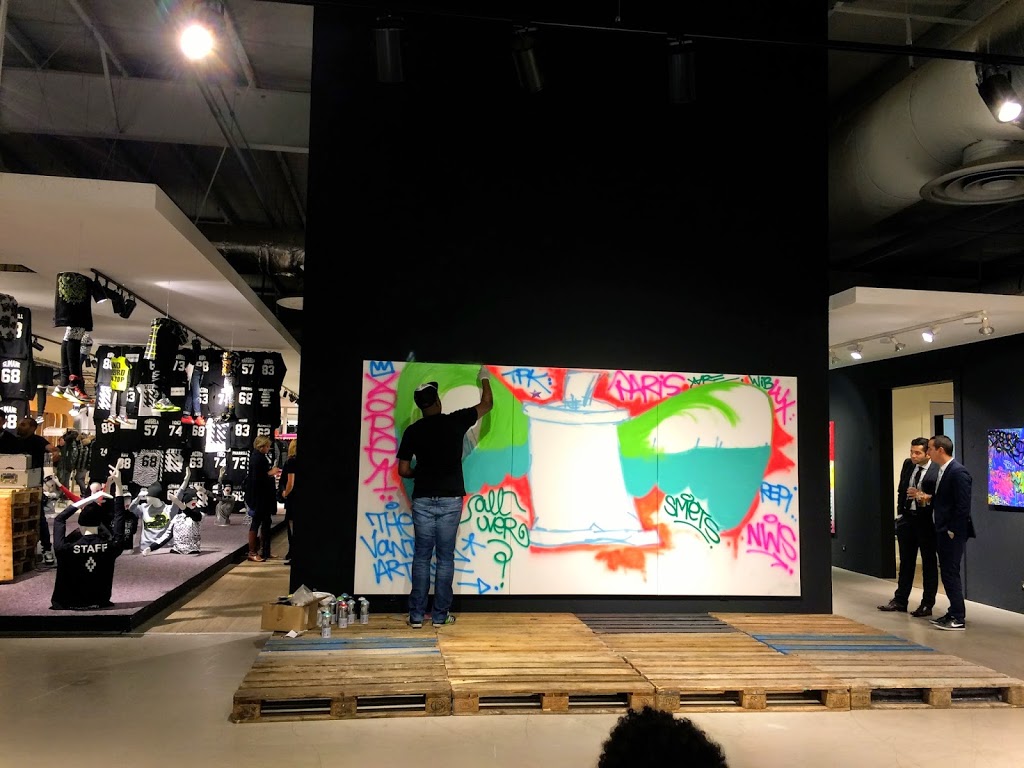 Graffiti Exhibition › October 11th – October 25th
Going to the LUXURY UNDERGROUND Party at SMETS was a great idea! It brought so much colour  to a rainy Thursday evening in Luxembourg! It was time to discover the FW14 Sneakers Preview & Limited Edition Kenzo Sweater exclusively designed for SMETS. 
For this occasion I wore a mini black dress with studs (Bershka) which I combined with sneakers (New Balance) and down jacket (Benetton). The P…S…Fashion bag was a perfect match for this outfit and party. I choose it because of it graffiti-like pattern. 
Xare (street artist) came straight from Paris to perform Live Painting. I went back time-to-time to check how his graffiti is taking shape. It was amazing to see how he filled in a huge blank paper in less than 3 hours. 
Meanwhile 

DJ Roy De Marco was mixing the music and the 

HipHop Danzchoul entertained us with some freestyle dance. 

The car lovers could check out the new 

Autopolis Cadillac ATS coupé & Corvette Stingray.
No one stayed hungry thanks to Dunkin Donuts. The donuts were queuing up like soldiers and it was hard to resist not to try all those colours ! 🙂 Plus there were also other bites, like chips&popcorn&Bargello ice-cream. 
I met some of the blogger girls at the party: Carmen, Emilie and Imena and we took many photos as 
usual. 
I am looking forward to the next SMETS party! They are the BEST! 
By the way, what do you think of my outfit choice? 🙂