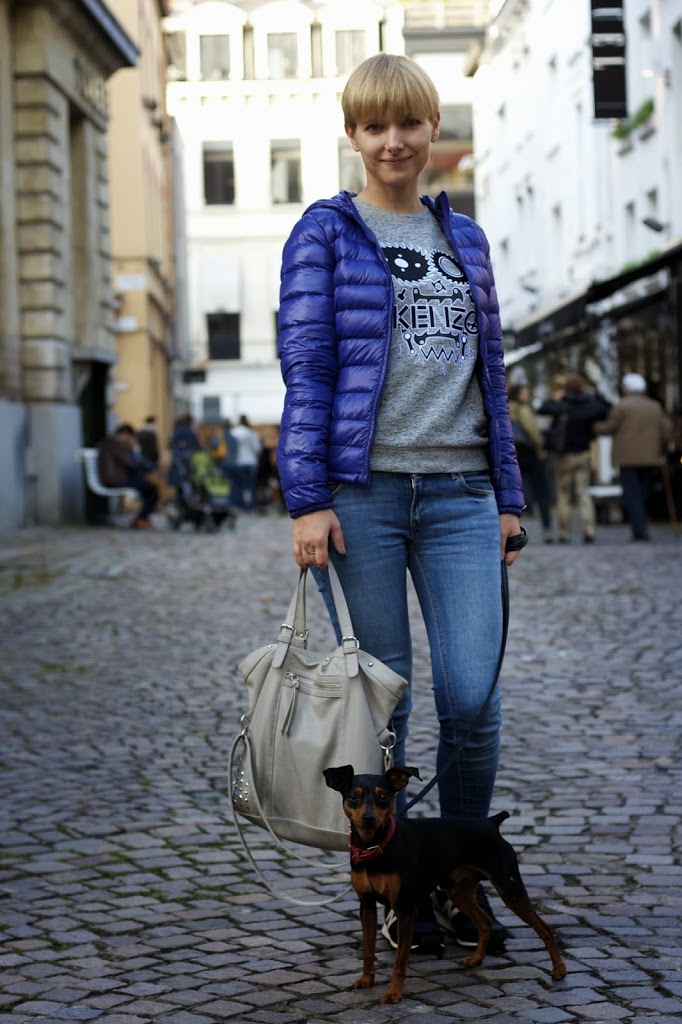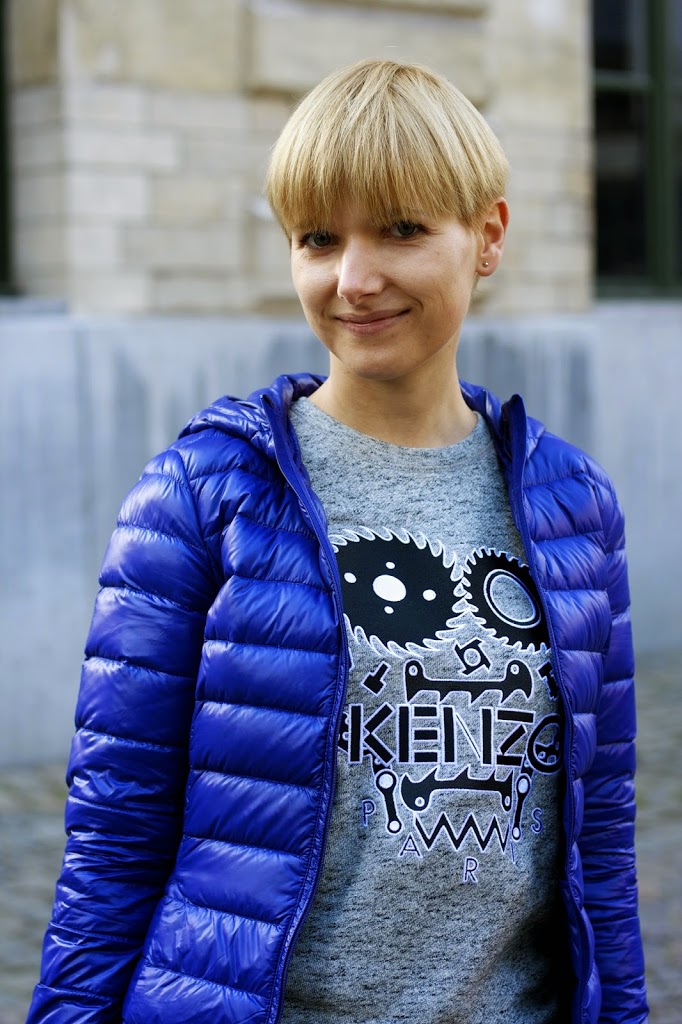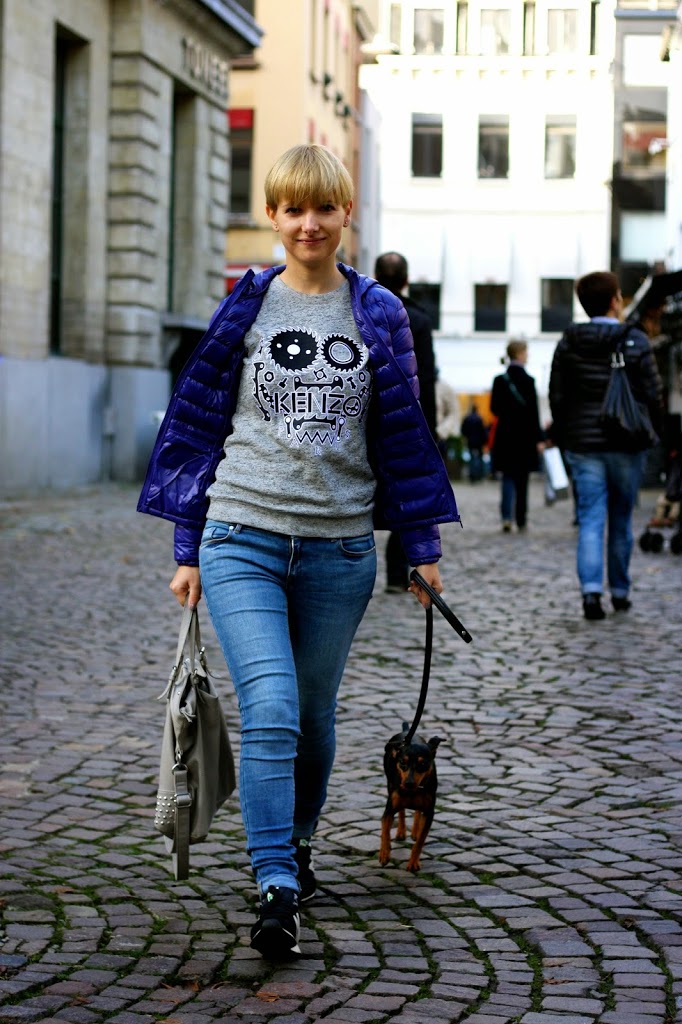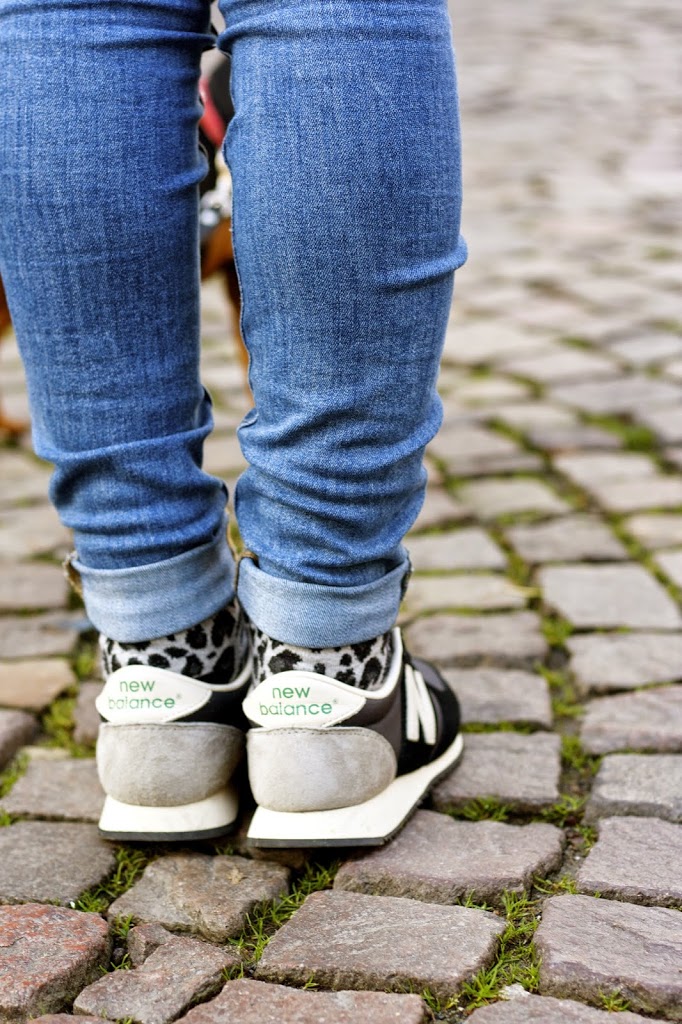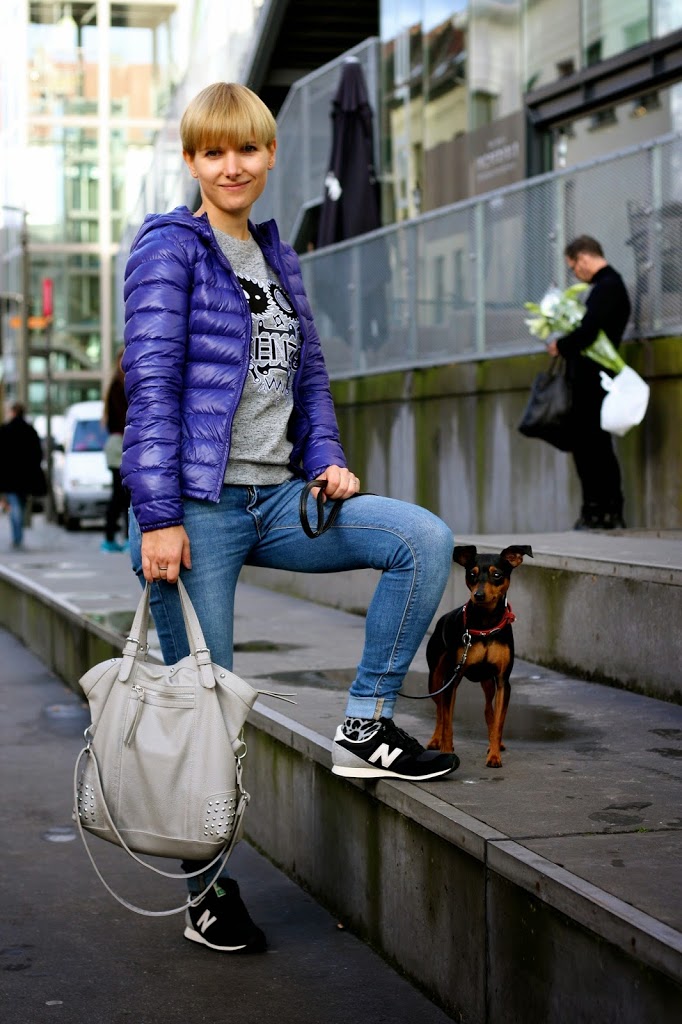 Do you remember my 
wishlist
 I posted in September? 
Well, I could`t stick to it 100% but I was close to it.  I was looking for that Kenzo sweater but it turned out it was out of stock and I wanted those New Balance but I could`t find my size. I was running from one shop to another in Trier to find my size when I finally bumped into this pair of black&grey NB. It was the last pair..huh! 
Still, I was a little bit disappointed that I missed that sweater,  until I went to the KENZOxSMETS Party and I saw the new limited edition! 
Then it all came together: grey sweater with black&grey sneakers.
Isn`t it a cool combination? 
Oh and I found exactly that tone of blue jeans I was missing, in Mango. 
Now that the wishlist is complete (except the Micheal Kors bag) it is time to make another one. 🙂
Photos made in Antwep by JJ
Let me know your opinion about this outfit! 
What is on your autumn wish list this autumn/winter?
Bis,
Betty