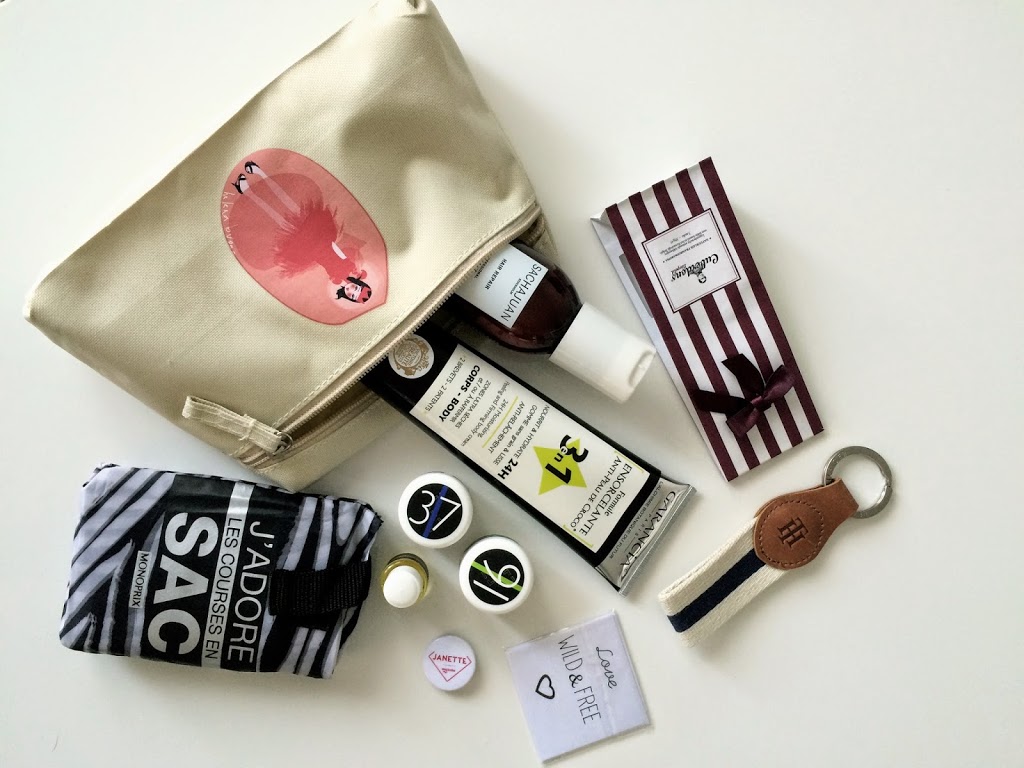 Sunday is a perfect time for pampering yourself and trying out new beauty products.  
1. Sacha Juan Hair Repair (made in Sweden)
3. Syllepse Cosmetics: Kit Voyage (mask, cream&serum for the face)
If you want to receive a Pochette more often, Janette offers you 3 types of Subsciption: 
1. "Je suis Janette" – semi annual (4 pochettes)
2. "Janette Prend Perpet" –  annual (9 pochettes)
3. Abonnement thématique: "Joeux Noel" / "Bonne Féte Maman"  / "Valentine`s special" / "Bonnes vacances"  (1 pochette)
Janette also surprised us with a Monoprix portable shopping bag from (which I needed so much as I never have a sachet with me when needed) and a lovely Tommy Hilfiger keychain. 
If you missed the Launch party pictures click here.
Thank you so much for the Goodie Bag!